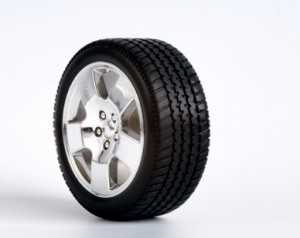 You've probably read about  it – I know I have many times – about the person returning tires to a Nordstom's store and receiving a refund, even though Nordstom's never sold tires.
I mentioned this story today on a teleseminar for the members of  the Remarkable Leadership Learning System.  This month our members are focusing on Mastering Service Recovery (each month our leader-members focus on one specific leadership skill).  I talked very briefly about the story, and one of our members sent in a link to the full history of the story .  (If you know little about the story you will want to check it out.)  Actually, I think I may be more confused about the story itself than I was before.
But my confusion doesn't change one important fact.
Nordstorm is known for great Customer Service.
While I am not suggesting a story should be manufactured to help you support and reinforce the core values of the company, I believe this story has done that – both internally and externally.
Stories can do that. 
Stories can explain and reinforce.
This particular story makes sense for our members – and you – as we think about service recovery – how to overcome a Customer problem with great recovery.  Done well, the recovery overshadows the initial problem, improves the relationship, build trust and loyalty and perhaps most importantly, creates a story.
What stories can your Customers tell?
Are they the stories you want repeated?
And do you have processes to make sure that the stories that get told are ones that reinforce the value of working with or buying from you?
Note:  I will give you $748.25 worth of leadership development tools and resources to encourage you to join as as a member of The Remarkable Leadership Learning System.  Get the Most Remarkable Free Leadership Gift Ever now!