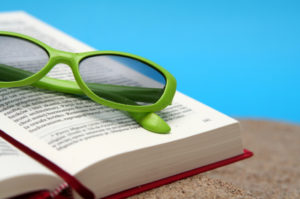 June 1st was the meteorological start of summer, and with that always seems to come the summer reading lists.   I've seen a couple within the last few days, so I thought I would share them with you, as well as sharing a couple of ideas with you too.
Summer Sales Reading – Nancy Bleeke has created a long list of recommended summer titles (it must be a good list, From Bud to Boss made it!).  While they aren't all in the sales genre, many are.   In fact, her list was so long, it took two blog posts!  Check out list 1 and list 2 now.
Summer Entrepreneurial Reading – Bianca Male wrote a post this week on the Business Insider War Room Blog called 21 Books Every Entrepreneur Should Read.   It includes some I have read, some on my "want-to-read", and some new ones for my radar screen.
While I won't, today, anyway, give you a comprehensive summer reading list, I will link you to some of my favorite books I've recently recommended, if they might help your list.  Here they are, in order of my review starting with the most recent:
wired and dangerous – by Chip Bell and John Patterson
Enchantment – by Guy Kawsaaki
Full Steam Ahead! – by Ken Blanchard and Jesse Lyn Stoner
Rainmaking Conversations – by Mike Schultz and John E. Doerr
Today We are Rich – by Tim Sanders
The Next 100 Years – by George Friedman
I hope you will share your suggestions in the comments as well – after all what you are reading, have read and are planning to read are as valuable as any on the lists shared here.   So please, add to the fun!
In the end, while lists are useful, what matters is what we do with the list.  Pick one (or take something new of of your existing reading stack) and start reading!
Note:  Monday I will publish a post here about reading more broadly.  If you are reading this, you'll love that one – stay tuned!