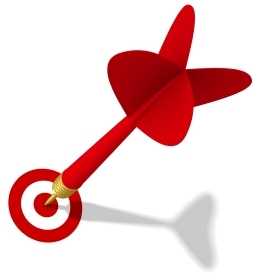 That's exactly what a friend/colleague of mine said:
"I've never made a bad decision."
I have to admit, I was a bit taken aback.
"C'mon, never?" That's a long time…and a lot of decisions.
Then she let me off the hook (I'm paraphrasing):
I make decisions based on the information I have at the time. If the information changes – I make a new decision. There's no use wasting time, energy and brain power "what if-ing" or second guessing myself. I take the time to weigh options, make the decision and move on.
She's so right.
(You can see why I like to talk with her – because she's always this smart.)
But she's even more right for any of us who consider ourselves leaders.
To have effective leadership skills we have to have solid decision making skills. And spending a lot of time worrying about past decisions or second guessing ourselves isn't the best use of our time and energy.
To me the best leaders – and decision makers – follow a simple formula when making decisions:
Gather information.
Review information.
Seek counsel and input from others if necessary.
Make decision.
Act on whatever you decide.
MOVE ON.
If/When something comes up that goes against that first decision … that's easy, repeat the formula as often as you need to.
Just make sure to communicate the change – and, if possible, why you made the new decision.
Strategic leadership implies making the best decisions you can with the information you have to move your organization toward its goals.
Changing your mind – or making a new decision – really isn't flip-flopping or being wishy-washy or any number of other negative tags.
On the contrary, you're making the next in a string of good decisions – and – modeling effective leadership skills at the same time.