Jack Dempsey had a simple definition of a champion.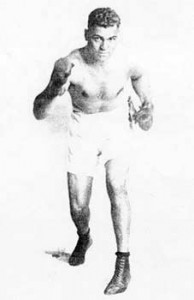 "A champion is someone who gets up when he can't."
As a heavyweight boxing champion from 1919-1926, he had some experience in being a champion, and credibility in making that statement.
When you think about it, the circular logic of the quotation makes perfect sense.
Champions do things they don't think they can do and others aren't willing to do.
Great leaders and champions have a lot in common.  Not because great leaders seek fame or notoriety, but because they are willing to try things they aren't sure they can do.
Why do they do it?
In pursuit of their goals, and in service to their teams.
Remarkable leaders have a clear vision and understand why the vision is so important, so they are willing to try new things, take new risks and expend more effort to move towards it.
Remarkable leaders also know that when they act like a champion they inspire others through their actions to find the champion in themselves.
Questions to Ponder
When was the last time you acted like a champion?
What was your motivation?
Actions to Consider
Whatever tough situation you find yourself in today, Get up!
Be a champion today!
(photo courtesy of the official Jack Dempsey website)