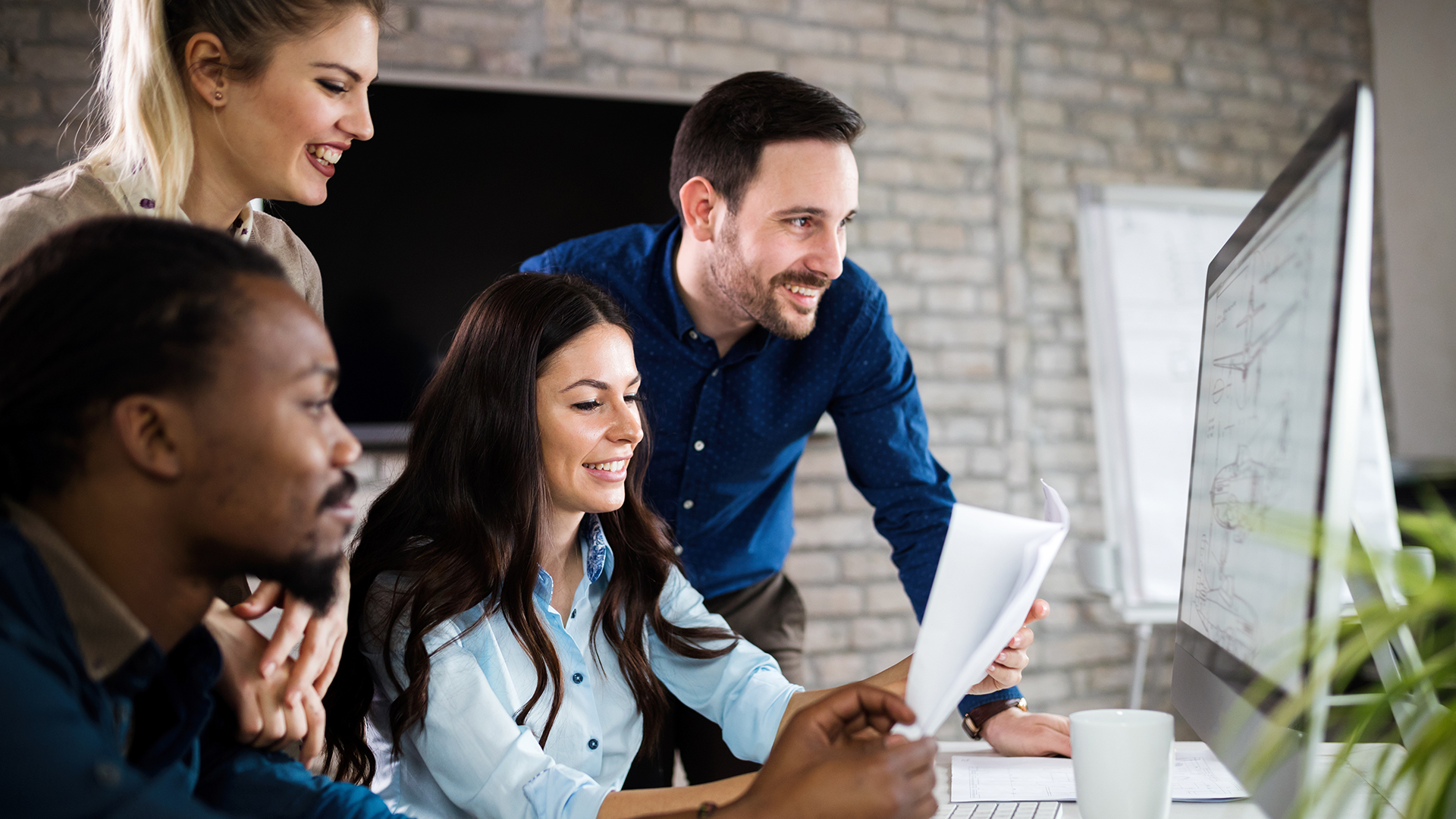 No one works on an island. Even if you do literally work on an island, you don't work alone – you still have colleagues and teammates. The question I am often asked is "Do I have to like my teammates?" Have to? Probably not. But is it in your best interest to build working relationships with them? I'd say yes. Here's why.
Are We Talking Friends?
The word "friend" means different things to different people.  To some an acquaintance is a "friend" – others view "friend" with a much narrower lens. While Gallup research finds that only 30% of people have a "best friend at work," those who do are seven times more likely to be engaged in their work (everyone else has a 1 in 12 chance of being engaged). So, while we could use the "friend" for this conversation, let's lower the bar and just talk about liking those we work with enough to have strong working relationships.
It Matters to Your Performance
Think about a situation where people working together don't get along: there is stress, drama and perhaps plenty of mistrust. Does this sound like a highly productive environment to you?  Just because you can power through and get things done doesn't mean your focus and productivity is anywhere near optimal.  When we have good working relationships we share information, collaborate more willingly (and effectively), and simply do more – and better – work.
It Matters to Your Job Satisfaction
We are at work to accomplish things, so it is nice to know that better working relationships improve the work product, but they also increase our job satisfaction.  Simply put, we when like the people we work with, we are happier and enjoy work more. This fact alone should encourage us to work on our working relationships.
It Matters to Your Health
Which is better for your health – a place you hate being, with negativity, drama and mistrust, or a place where you enjoy and generally trust those you work with?  The negative impacts of stress in our lives are well documented.  As we strive to like the people we work with we are improving our health. Even if you love your work, it is hardly worth making you unhealthy, is it?
It's Your Choice!
Do you have to like your teammates?  No. But now I hope you see that there are great benefits to you making the choice to know people well enough to find reasons to like them.  While you know some of the things that build relationships, we often wait for others or act as if relationships "just happen." Given the value of good working relationships, why wait or wish?  Instead spend more time getting to know them. Look for things you have in common.  Listen to understand their perspective and opinion.  Ask them about their weekend (and care about what they say). There are a hundred things you can do to improve your working relationships, but it might take a bit of effort at first.
Who knows, in building working relationships and gaining all the benefits we've discussed, you might even make a lifelong friend.
It seems like an effort worth making to me.
…..
There is a surprising way you can improve the relationships on your team. It doesn't require team building or many of the things you might think. Join me for a very special session Nov. 7 as we talk about this simple secret to improve difficult situations, team relationships, and attitudes (at work). All the details can be found here.