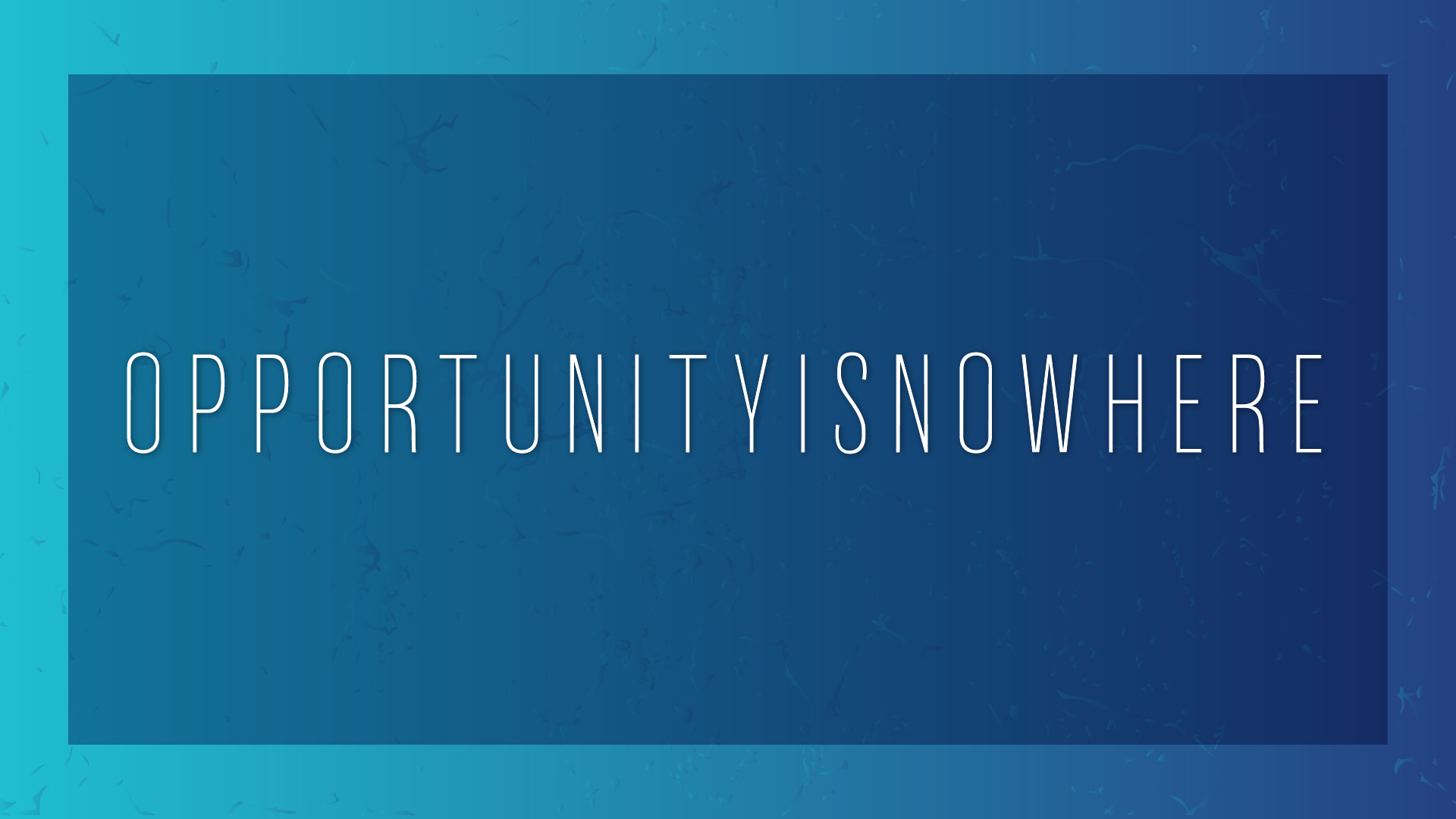 When you read the title of this post or the image above, what do you see?
If your answer isn't "I see gobbledygook," You likely see one of these two things…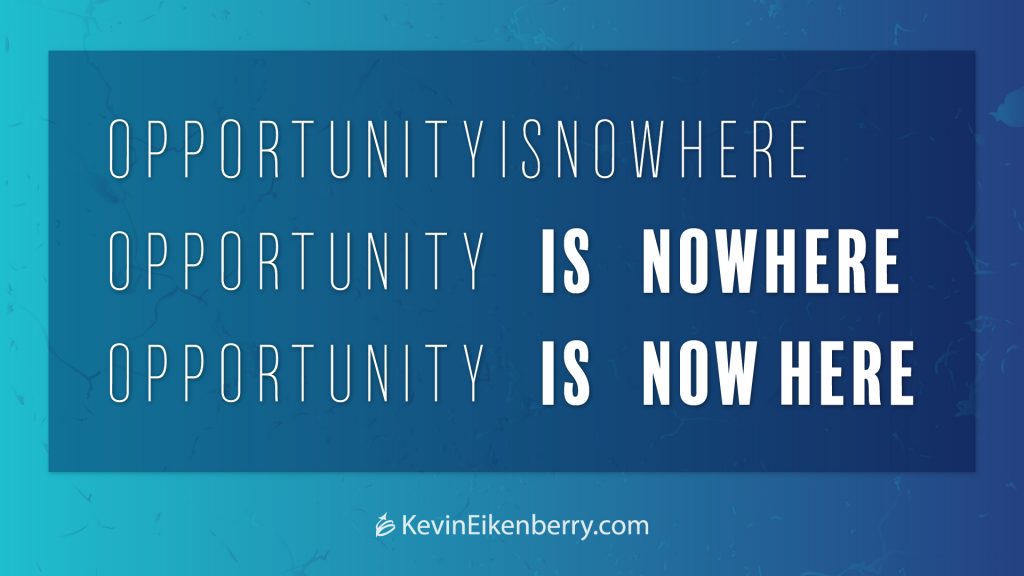 Whichever your eyes first saw probably says something about your state of mind. If you saw OPPORTUNITY IS NOWHERE, perhaps now at this time in history, it is understandable.
You are just one of thousands of people who will read this – people who live in different places, work (or did work) in different industries and have different circumstances. And regardless of your current situation, there are challenges, obstacles and problems.
And yet …
You may have seen or are thinking OPPORTUNITY IS NOW HERE. And that is just as true.
There is and will be opportunity everywhere. Great things are coming and will come out of this challenge. (These examples are from March of 2020, when the post was originally written – reading them now may be insightful, but you can insert your personal fresh examples too.)
For every person who is saying the divorce rate will go up, there are people with the opportunity to spend time together and re-boot or refresh their relationship.
For every health care worker who is struggling with the current realities, there is a young person deciding, because of this situation, to become a health professional.
For every family is getting on each other's last nerve, there is a family eating dinner together each night for the first time in a long time (or ever).
For every person and organization struggling with getting work done from home, there is an organization realizing this as a chance to grow and reshape their business, creating greater flexibility for the future.
Regardless of what you saw in the long set of letters, what you think and what you do now is completely your choice.
The overall situation is out of your control and immediate influence.
Your view, your thoughts, your perspective, and your actions are completely within your control.
We are choosing, and urge you to make this choice: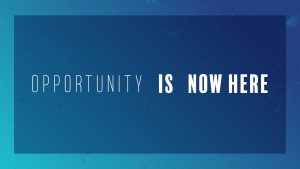 Choose a positive viewpoint.
Look for opportunities, small and large.
Think about how you can help.
Choose to be proactive.
When you make those choices, good things will happen for you and for those around you – whether that is the team you lead, the team you are a part of, or the members of your family.
Practicing What We Are Prescribing
We are trying to live this choice each day, and hopefully our choice is helping you.  (Note from Kevin – what follows is updated as of 8/6/21 with what are doing now).  We want to help you see, seize and succeed with the challenges opportunities in front of us all.
We have revamped and rebranded our Remote Work Newsletter to The Future of Work Newsletter.  This is the place where we will share our best and latest viewpoints, ideas, resources, tools, and approaches with you. It will help you work and lead more effectively in this new world of work, and it will help you see and seize the opportunities in front of you.  Subscribe now for free.
Opportunity is now here – I hope you see it – and keep looking for it.