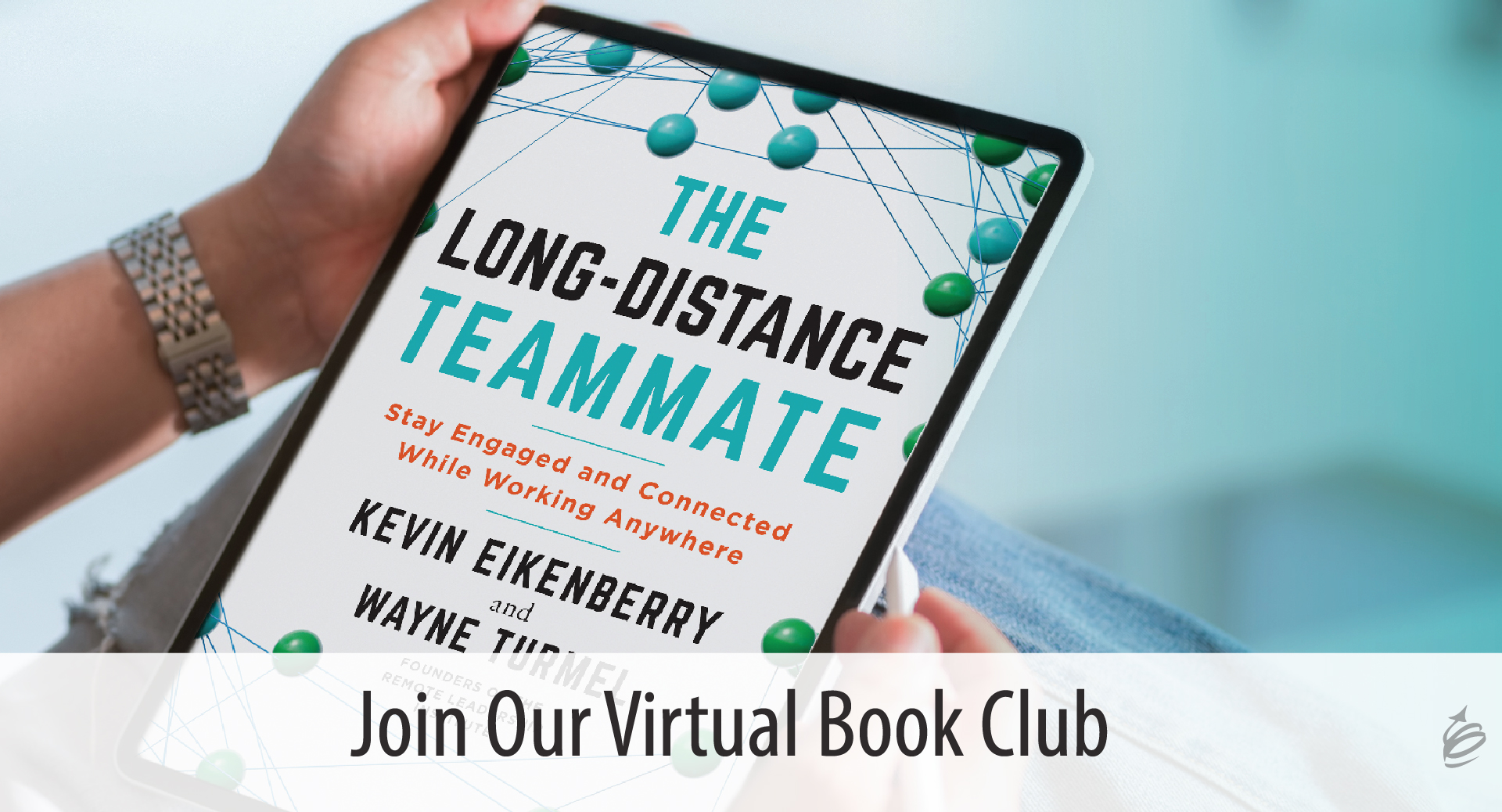 Book Clubs. Some people love them, and many have wanted to join one but never have. Lest you think that isn't an option when we are supposed to stay home, enter the virtual book club. More specifically, The Long-Distance Teammate Virtual Book Club. Imagine being able to read a brand-new book, on a timely and important topic, sharing and learning with others, and being able to interact with the authors, too. If that idea intrigues you, read on.
Over the last ten months, you've likely been working from home. But as you have done that, have you considered yourself as a teammate, or an individual contributor? Have you felt like something (other than your commute) was missing from your work? The Long-Distance Teammate: Stay Engaged and Connected While Working Anywhere will help you see what is missing, but more importantly help you proactively make a bigger difference and feel better about your contributions too.
The Experience
While reading a book is typically an individual experience, we figure you've had plenty of individual experiences this year. That is why we have created the virus-friendly, socially distanced, virtual book club! Now you can share your ideas and questions with others who are experiencing and working through the same situations you are. Imagine the chance to network and interact with other smart people in an informal, small group, online setting with prepared questions to help guide your conversation and learning.
Couple that with the chance to interact with and ask your questions of Wayne and I as the co-authors of the book.
That is a picture of what you will get as a part of the Long-Distance Teammate Virtual Book Club.
The Details
We'll meet three successive Thursdays starting February 11 from 3:30-5:00 pm ET. If you already have the book or want to order it from your favorite book seller, you can join us for just $29. Or you can pay a bit more and get a signed copy of the book with your registration.
If you are looking to engage and interact with others, learn something new, and have some fun, the Long-Distance Teammate Virtual Book Club is definitely for you. We would love to have you join us and learn with us.