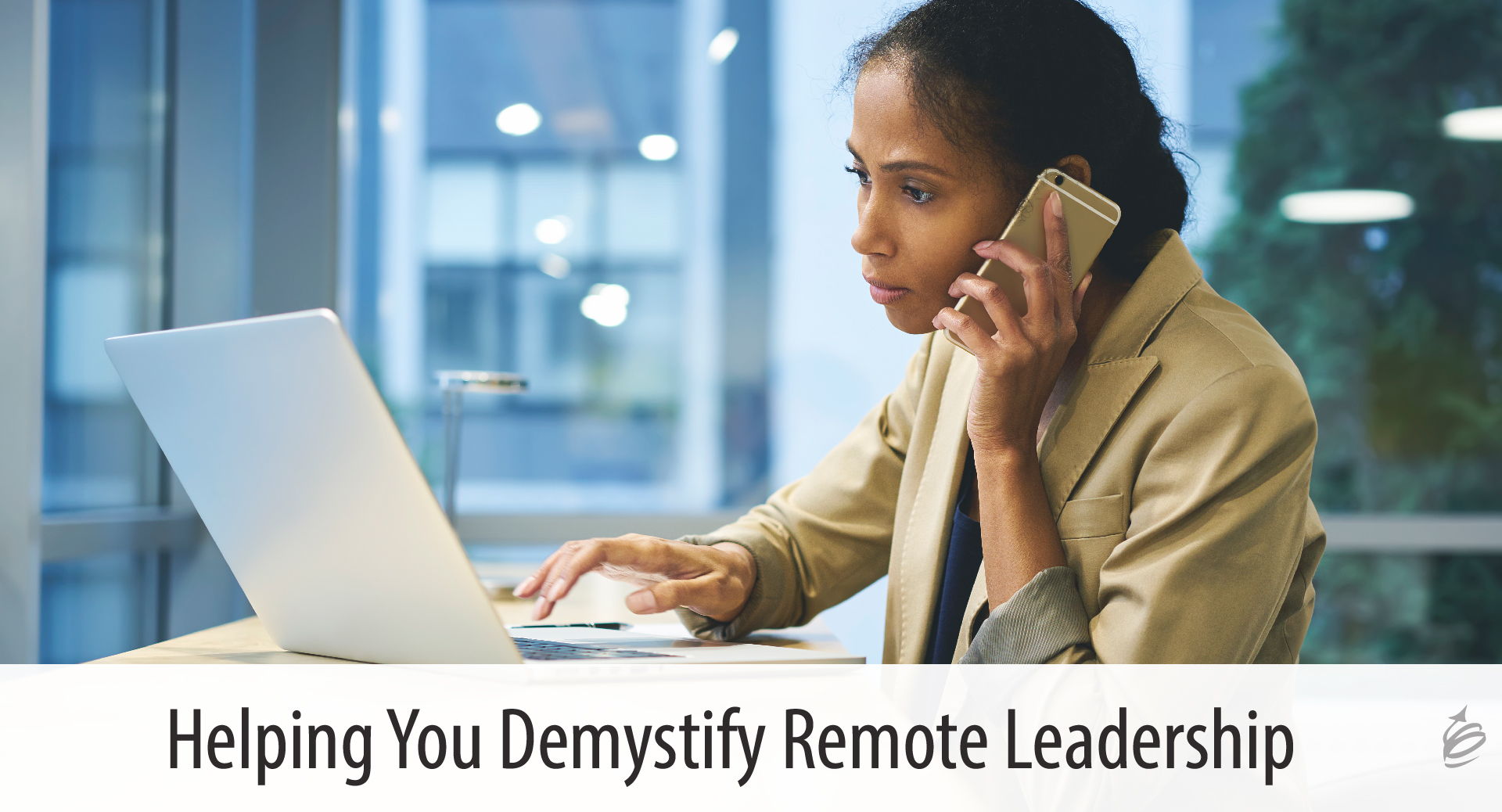 It's been nearly two years since you may have been forced into remote leadership. Like being thrown into the deep end of the pool, you have survived. But chances are you would like to do more than simply survive. As you have settled into this new mode of leading, you might wonder if you are doing it as well as you could…
You probably know that Wayne Turmel is my colleague and co-author on The Long-Distance Leader and The Long-Distance Teammate. A few years ago, he created a (free) video series titled Demystifying Remote Leadership: How to create solid working relationships in a virtual team with more confidence and less stress! Recently, he has completed a full update of this important series. He tackles the new reality: Many are "doing remote leadership," but are now looking for the keys to doing it well.
In this series, Wayne shares what we have most recently learning about leading at a distance, now that more people than ever are doing it. Specifically, it includes:
What has changed in the landscape of remote leadership (and what hasn't).
Building relationships in this new world of work.
His latest thinking on collaboration and meetings.
Team building and culture for the work "place" today and tomorrow.
You might wonder why we would offer this valuable content with our compliments and at no cost to you. Here are some of the reasons:
We are in the business of helping as many leaders as we can make the biggest possible positive difference. Sharing these ideas with you is completely on mission for us.
We want to share some of our latest thinking in the world of remote leadership – and help you get past what might be some bad habits
And yes, we want to build your trust in us. If you need further help, we hope you choose to work with us.
Now you know what you will get and why we are doing it. All you that is left to do now is get registered and wait for the first video to be delivered to your inbox!