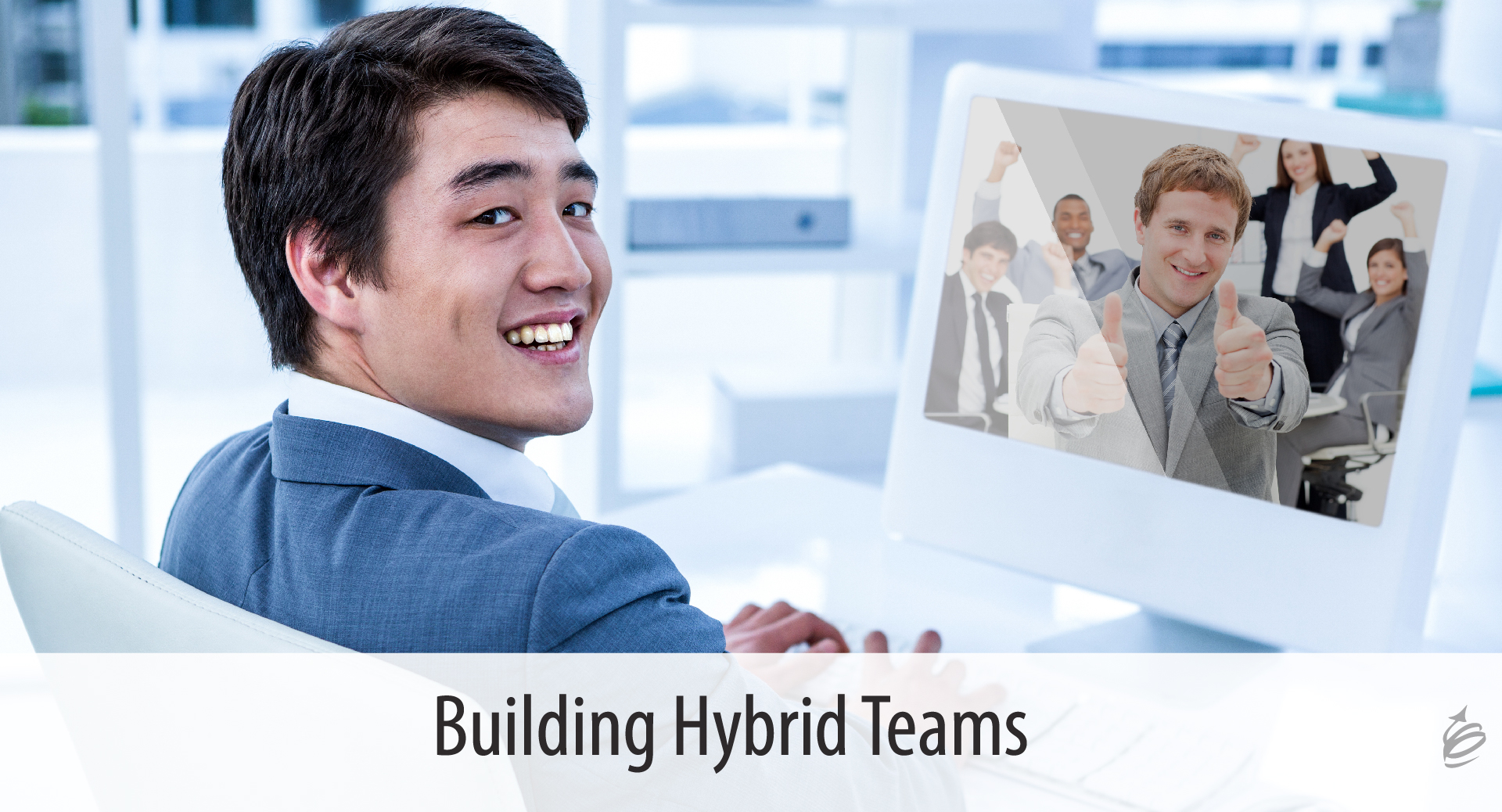 The world of work is changing – and with that, the role of the leader and the skills they need to master must change too. Perhaps the single biggest shift in the future will be the emergence of all manner of hybrid teams. Leaders will have to master building hybrid teams in order to succeed. Are you ready for that challenge? Do you know how to build effective hybrid teams?
Just when you settled into leading a remote team, the world is changing again. And sorry to say, it is about to get even more complex. If your hybrid working model has different people in the office on different days, do you think sub-steams and cliques will form? Do you think that collaboration will get harder? Do you know that your calendar will get even crazier as you are pulled in different directions all day long?
Would you like a way to build some new skills without taking more chunks out of your calendar? I mean, you would like to attend some virtual training but where will you fit that in your schedule? What if you could learn these skills today, picking what you need when you need it, in a master class format?
And what if you had confidence that the content is relevant and fresh to your current situation?
Introducing the Building Effective Hybrid Teams Master Class
There are a few different takes on the Master Class format. Almost all versions give learners access to valuable content in bite-sized pieces. They can be consumed whenever and wherever you want, in whatever order you prefer. You can find Master Classes on virtually any topic, hobby, or skillset. While you might want to be a better cook, writer, or photographer, few skills will be more valuable to your future success (and job engagement) than being skilled at building hybrid teams.
In this brand new Master Class, you will learn:
The challenges and possibilities of hybrid teams
How leading a hybrid team is different from leading a remote team (and how it's not.)
What builds commitment and trust in any team, and how to accomplish that in a remote environment
How to build relationships that create team cohesion between virtual and on-site team members
Tools and techniques for creating better communication and great working relationships
How to develop an action plan for leading your remote/hybrid teams more effectively
You can get the details and get instant access to the 16 video lessons in this course (plus bonus resources) here.
Become a PRO Member – and Get This Master Class for Free!
When you register for the Building Effective Hybrid Teams Master Class, you can also upgrade to a PRO membership. PRO Membership offers you exclusive access to three foundational Master Classes (Remarkable Learning, Remarkable Mindsets, and Remarkable Productivity) and other additional resources curated just for you. Upgrade to PRO Membership with a Master Class purchase and get your initial Master Class for free. That's right – when you upgrade to PRO your investment for the Building Effective Hybrid Teams Master Class is zero! PRO Members receive discounts on all future Master Classes, as well as our entire catalog of Virtual and On-Demand Workshops.
Let's Get Started
If you want to help your team succeed, in a new way of working, improve morale and retention, get better results for your organization, and make your work easier and more enjoyable too, this Master Class is for you. As you master the skills to help your hybrid teams thrive, you will be more confident and successful. It might be the best $79 you ever invested in yourself.
If you are thinking about this organizationally, and want to discuss this in more depth or understand our volume discounts, send an email here.