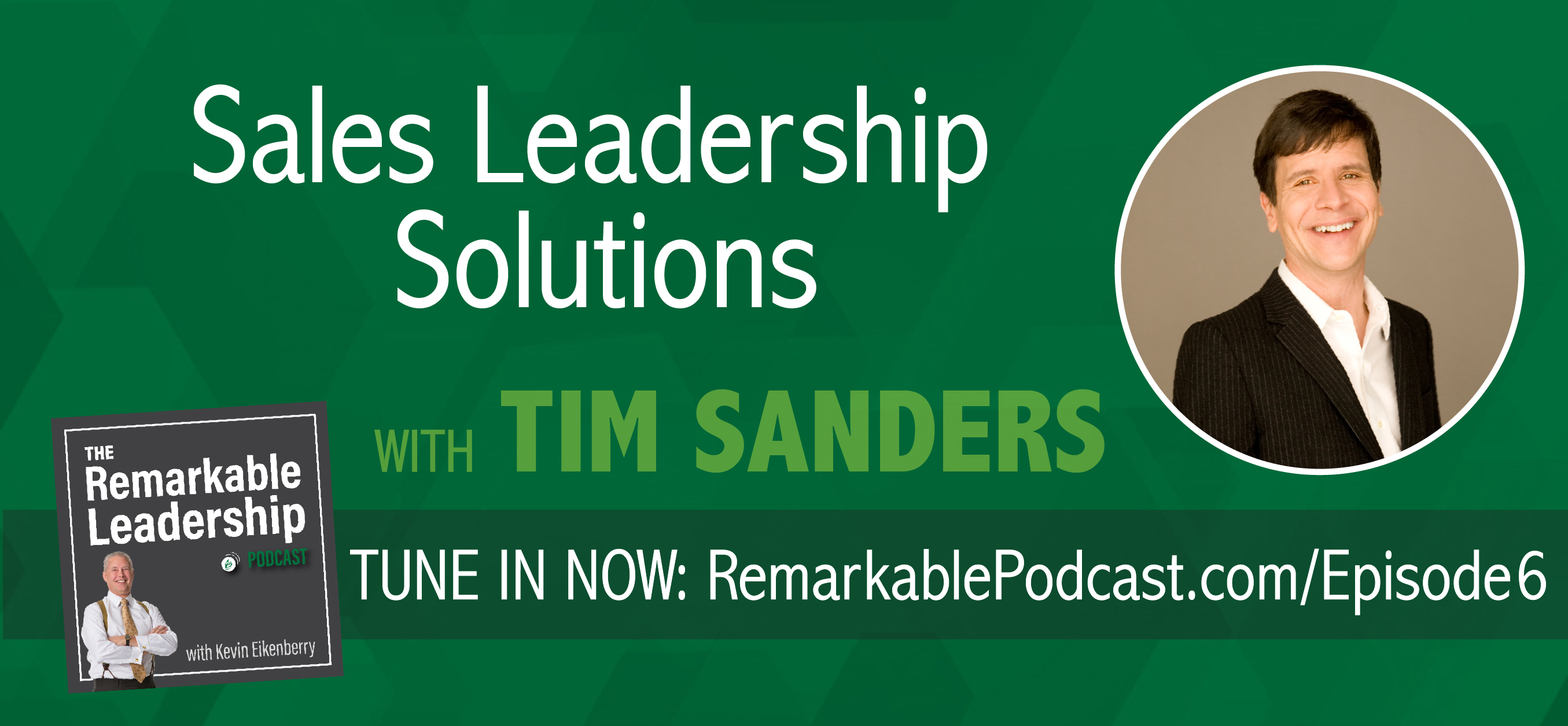 In this episode, I'm talking with Tim Sanders, former Yahoo CSO about building repeatable, scalable processes you can use to boost cohesion with your team. Tim is the author of Dealstorming, and is a veteran in the B2B sales world. We're digging into sales and leadership in today's episode and you won't want to miss a minute of our conversation.
Listen to the Audio
In this episode, you'll discover:
Why being hard on ideas and soft on people is a winning strategy
How to fix brainstorming and make it effective for you and your team
New strategies for leading people across generations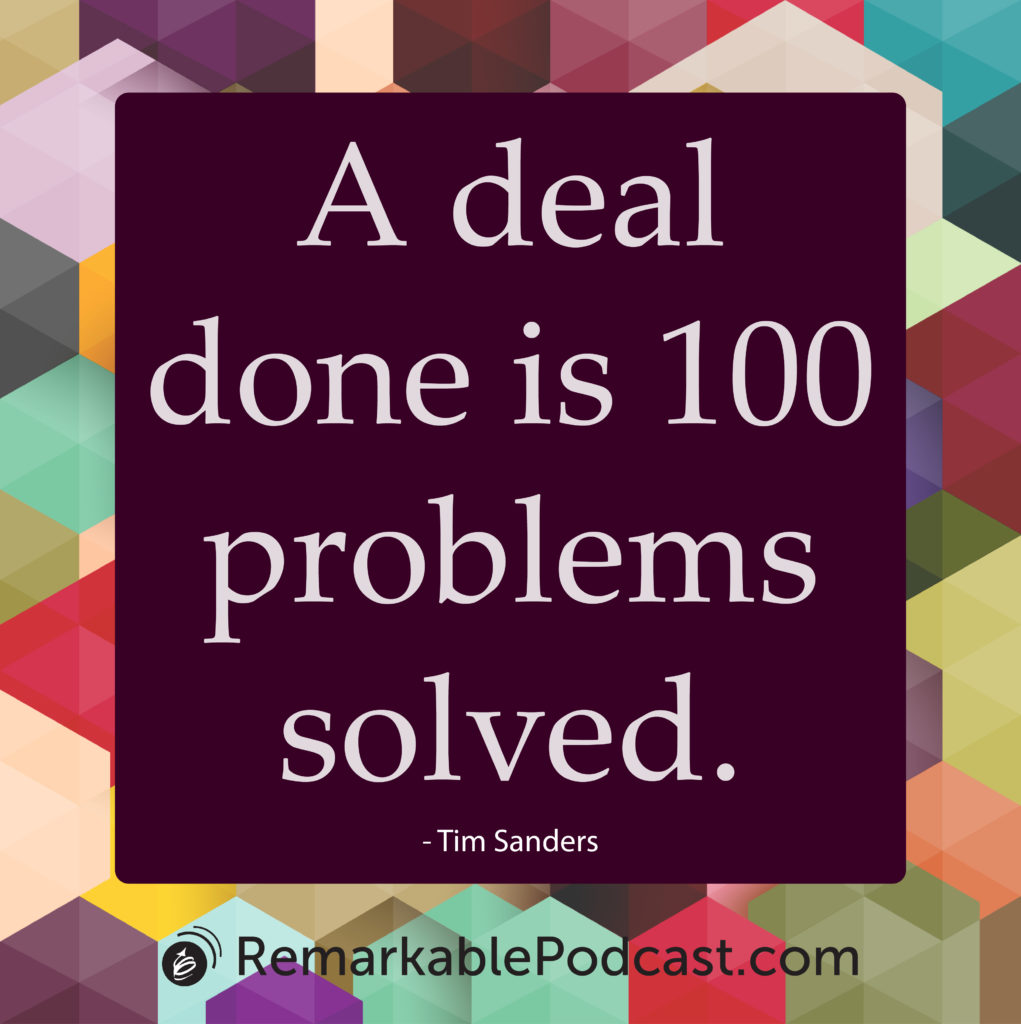 Remarkable Dialogue
We get the most from any learning experience when we are engaged, asking questions and participating. Let's get the conversation started with a question:
What would happen if you applied 100% of your efforts to one big idea?
Leave your answer in the comments below.
Additional Leadership Resources
Learn more about Tim Sanders and his books and resources here.
Sign up for our free video training series, 20 Days to Remarkable Leadership, here.
Get your free copy of my inspiring e-book, 101 Ways to Unleash Your Potential, here.
Subscribe to the Podcast
Don't miss an episode! Subscribe to this podcast through the options below.
Leave a Review
If you liked this conversation, we'd be thrilled if you'd let others know by leaving a review on iTunes. Here's a quick guide for posting a review.