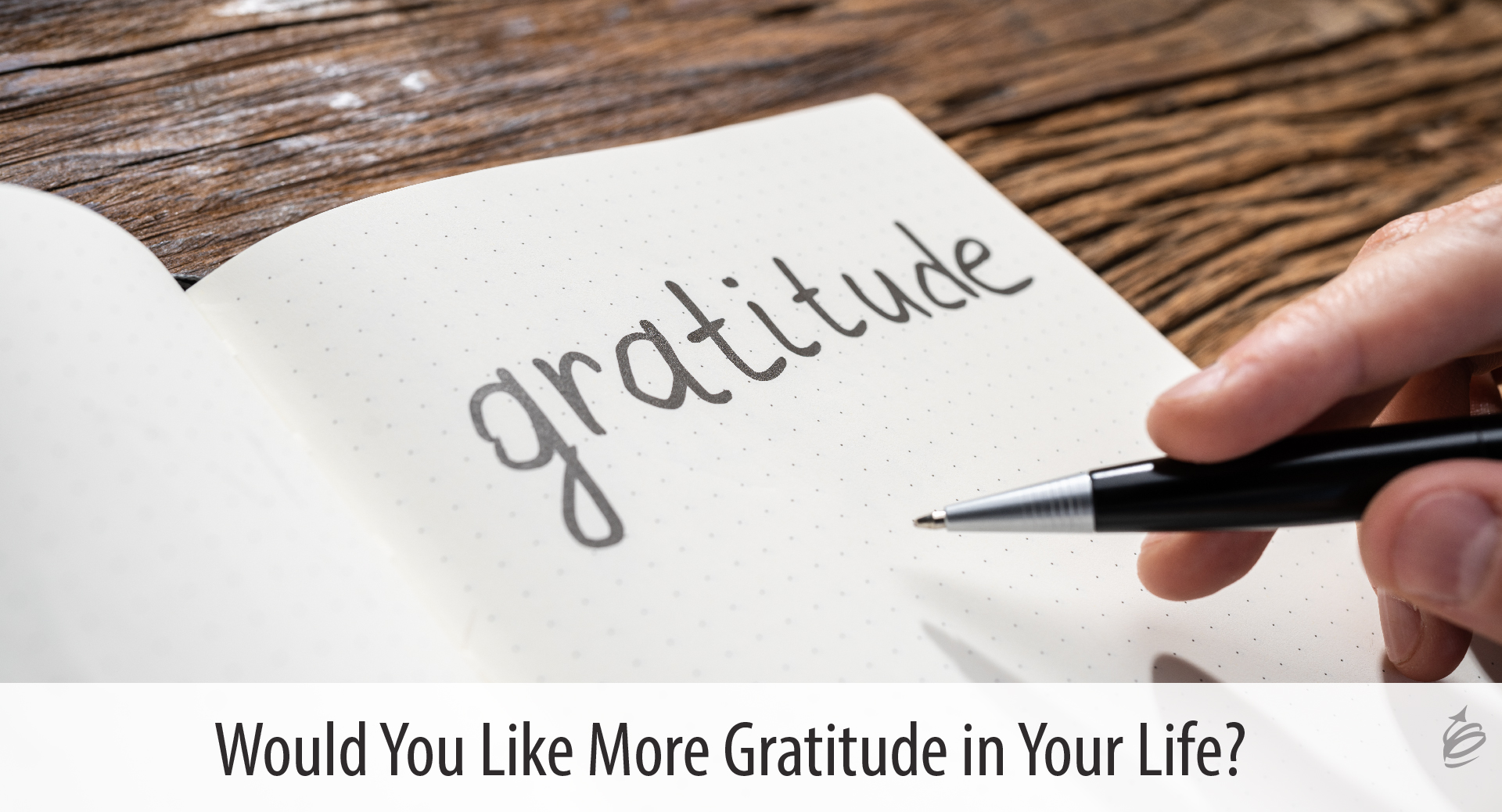 More gratitude? Yes, please. I'm trying to imagine the person who wouldn't want more of it… and I'm having trouble. On the other hand, it is one thing to want more gratitude, and another to know how to find it or create it and then savor it.
Stated a different way, while we all want more gratitude in our lives, some people have all sorts of beliefs about why they don't have more of it, why they don't deserve more of it, or are waiting for circumstances so they have more of it in their lives.
If you want more gratitude in your life, you must develop the practice of gratitude.
How do you do that?
It can't just be "want to" or you would already have it.
It takes "know how to" – or knowing the ways you can find, discover, create and value moments of, situations of and items of gratitude. There are skills and you can learn them (in fact, you likely already know them, you just don't realize it).
Wanting and knowing are important, but it also takes practice to build that habit – the habit of creating more gratitude in your life every day.
That is exactly what I will be doing with a willing group starting on November 15th, running for 45 consecutive days. It is called the Remarkable Gratitude Challenge. When you join me and come on this journey, dedicating just a couple of minutes most days, I guarantee you will have more gratitude in your life.
You will be inspired, joyful and have fun on this journey – and yes – you will be grateful for it.
I hope you will choose to join us. All the details and the promise of more gratitude can be found here.