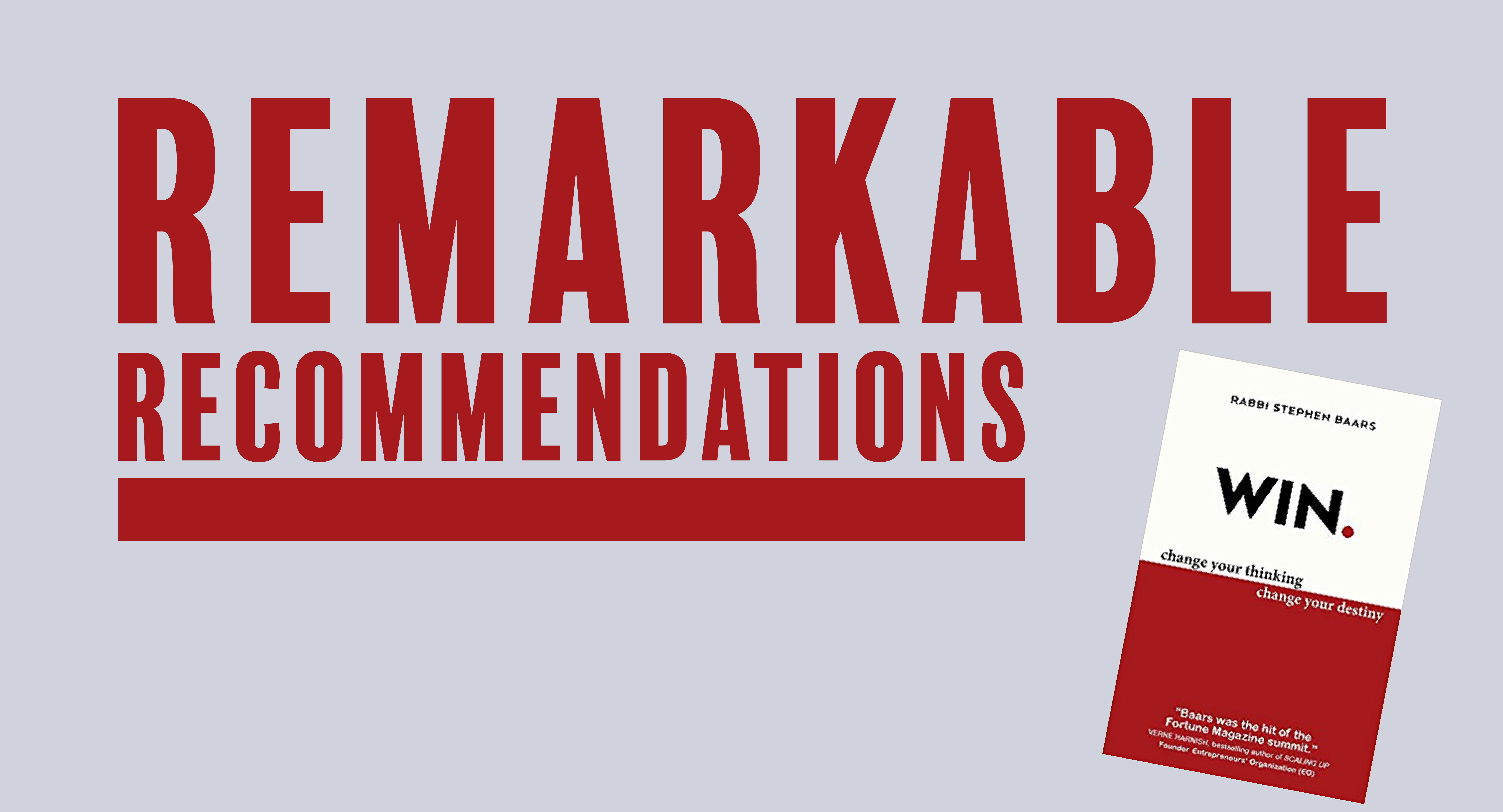 Many would call me a positive thinker. And if you looked at my bookshelves, you would find books by renowned positive thinkers – Norman Vincent Peale, Zig Ziglar, and Robert Schuller, to name a few. I've long believed that our mindset matters greatly, and so I am always looking to better understand the winner's mindset.
Looking at the title of this book, and given my reading history, you might think I've just found another book that reinforces the same ideas.
You'd be wrong.
In Win, Rabbi Baars changes the construct a bit. He isn't espousing positive thinking. Instead, he is pointing the reader, through research and thought-provoking examples, to a change in how we think that will practically help us change our destiny.
I know that at some level you understand the power of our thoughts and that how we think makes a big difference. This takes your understanding of that principle to a whole new level.
It will change the way you think about goals, motivation, success, and winning. It will help you hone your mindset in important ways that will make a big difference in your results.
Sadly, it isn't an official bestseller. But if you read it, you win, because you will gain insights that others don't have. Far beyond (though not in competition with) positive thinking, this book will help you create a winner's mindset.
Let me know if you find it as valuable as I have.