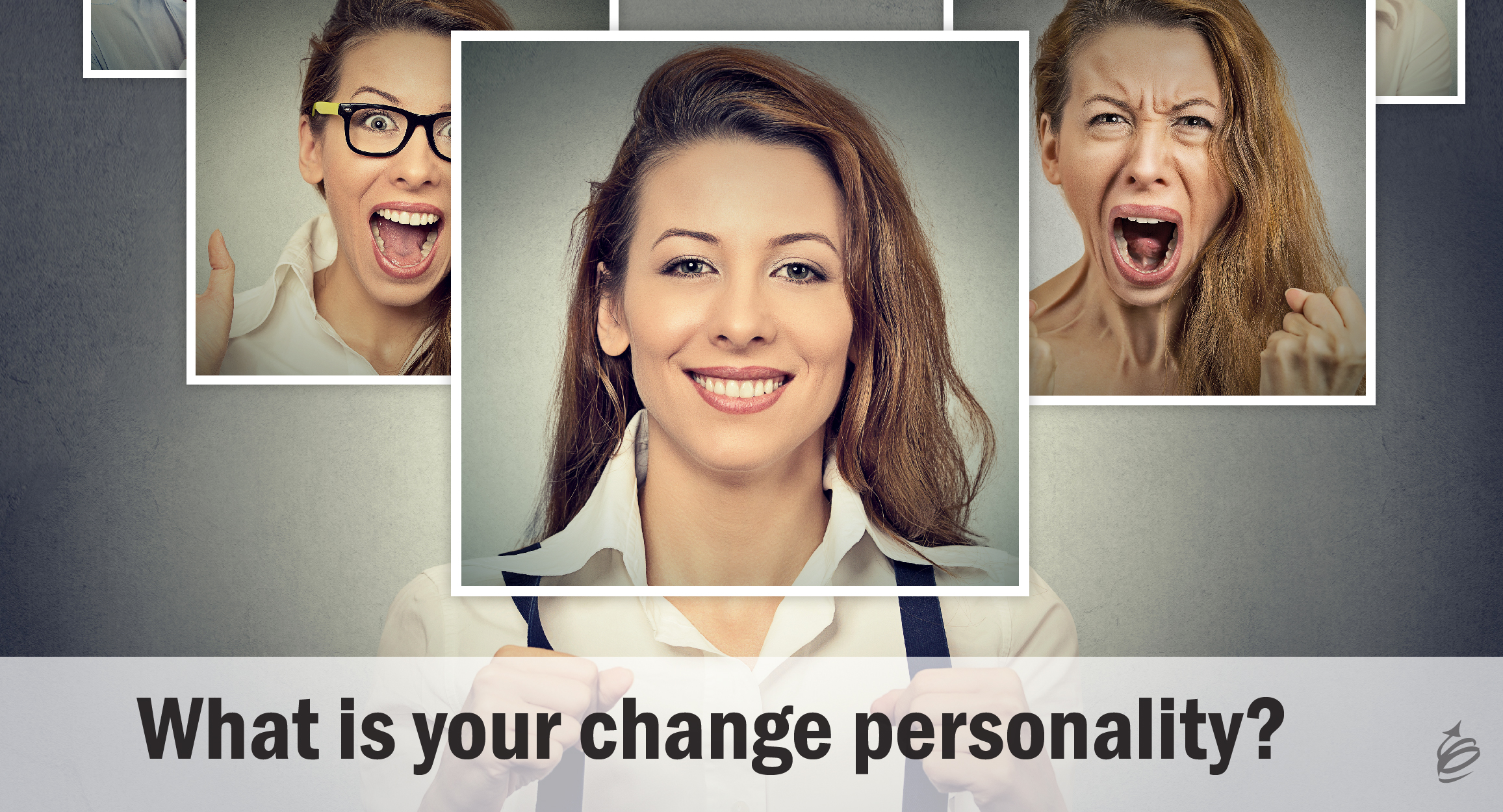 If you are reading this you likely have many different experiences with change. Those experiences give you a wide variety of thoughts and feelings about this complex and common process. Like with most things in our lives, our past change experiences help create who we are and how we respond to future change scenarios.
Having observed people and worked with leaders and employees for many years, I have determined there are some "change personalities" – almost like specific characters in a book, show or movie that show up over and over (and over) again. My purpose in sharing them with you is to provide you food for thought, and perhaps a bit of fun, as I am going to be a bit playful with my descriptions. As you read, ask yourself these questions . . .
Which is me?
Who around me do I recognize?
How does this information help me understand how I and others respond and react to change?
The Eager Beaver
The Eager Beaver views most all change as a good thing. When they hear the word "new", they immediately assume it will be an improvement. They love the idea of change and take a "there's no time like the present" approach to implementing a change. They will stand in a line, in the rain, to get something new; they will wait with anticipation for the chance to try the newest thing; and are proud that they are ready to implement change as soon as possible.
The Evangelist
The Evangelist believes in the change. They see the future after the change is implemented, and they not only love that picture, but have a deep belief in why the change is a good idea. Their passion can be infectious, but it can also be overwhelming. They try to win people over with their personal passion and the picture of the future they see. Their intentions are good, but sometimes people see them as annoying and their efforts are discounted, or even ignored.
The High-Pressure Salesman
This person may be a cousin to the Evangelist – they also want you to buy into the change, and may, like the Evangelist, be a passionate believer in the change. The High-Pressure Salesman though is relentless. They can't imagine why anyone wouldn't want to make the change! They will ask, cajole, and almost force people to change through their persistence and the force of their will. If you aren't in agreement with them, they might discount you and try to bulldoze you in pursuit of the change.
The Patient Pacifist
For personal change, the Patient Pacifist won't be the first one on board; after all, they are patient. They want to see how the change is working for others. They may ask a lot of people for their opinion, not necessarily sharing their own, but and even when they are, they won't want to rock the boat. Conflict, especially as it relates to change, isn't their strong suit. When trying to encourage others, they will give them time and hope they will see the change as valuable on their own. They may really want or advocate for the change, but it isn't worth making waves or creating conflict to make it happen.
The Fact Lover
If there are facts related the change – whether pro or con – the Fact Lover will have them or be in pursuit of them. The Fact Lover is a lover and collector of facts, and since they see the world in a relatively black and white way, they believe that once they have decided (proven) that the change is a good idea, that everyone else should see what they see and join in with them. If the Evangelist trades in emotion, the Fact Lover trades in logic. Both can be strengths, but the Fact Lover overuses the logic, just like the Evangelist overemphasizes the emotion involved in the change.
The History Professor
If this change has been tried before, or if this change reminds people of a past situation, the History Professor will pull out their experience, good or bad, and make the comparison to the current change. They value the historical perspective and feel that experience is the best (only?) teacher for the next situation. The harder they are pushed, the more they remind themselves, and others, of the past (you might hear them saying things like . . . "We tried that once," or "This reminds me of when…").
The Alarmist
The change is coming and the Alarmist sees all the problems with it. Like Henny Penny, they see the sky as falling and are worried about all the negative possibilities the change could bring. While is it important to consider the ramifications of a change, the Alarmist may become so focused on their worry and worst case scenarios that they begin to see those possibilities as the reality.
The Ostrich
Change, what change? The Ostrich is trying to deny or avoid the change at all costs. After all, the way things are now, are just fine, aren't they? The Ostrich lives in their comfort zone and so there is really no need to change. This doesn't mean they never change, but are often among the last to make a change, because the status quo is fine for them, thank you very much.
Maybe one of these descriptions seems to describe you perfectly, or maybe you see a couple of them being "you" in different situations. Or perhaps you aren't sure at all. (If that is the case, ask those who know you best to read this article; they will be able to tell you which is you!) My hope is that this article provides some self-awareness and perhaps helps you understand the change around you and how you interact with it more fully. Next week, I am going to talk about how to lead and champion change better, as you understand these change personalities.