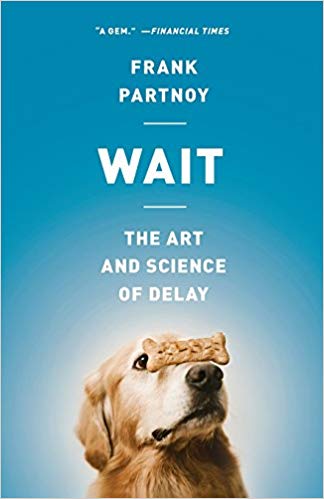 by Frank Partnoy
There continues to be a tremendous amount of research being done on decision making and how to make better decisions. This is good news, since we make decisions all day long. As a leader, you are asked to make even more decisions, some with far-reaching and long-term implications. Unfortunately, while the research into decision making is vast, few of us know about it or have capitalized on it. This book can help you change that.
There is a tension around speed and decision making – decide too quickly and perhaps you haven't considered all the relevant factors; wait too long and opportunities might be missed.
The title of this book points to the general advice of the book, but the book is far more than a title.
In the introduction, the author writes: The essence of my case is this: given the fast pace of modern life, most of us tend to react too quickly. We don't, or can't take enough time to think about the increasingly complex timing challenges we face… Yet the best managers are comfortable pausing for as long as necessary before they act, even in the face of the most pressing decisions.
And throughout this entertaining and enlightening book of well-described research, two questions are considered: How long should we take to react or decide in a particular situation? How do we use that time?
As a person who makes decisions everyday, you are likely interested in the answers to those questions, and this book will give you answers, and much food for thought.