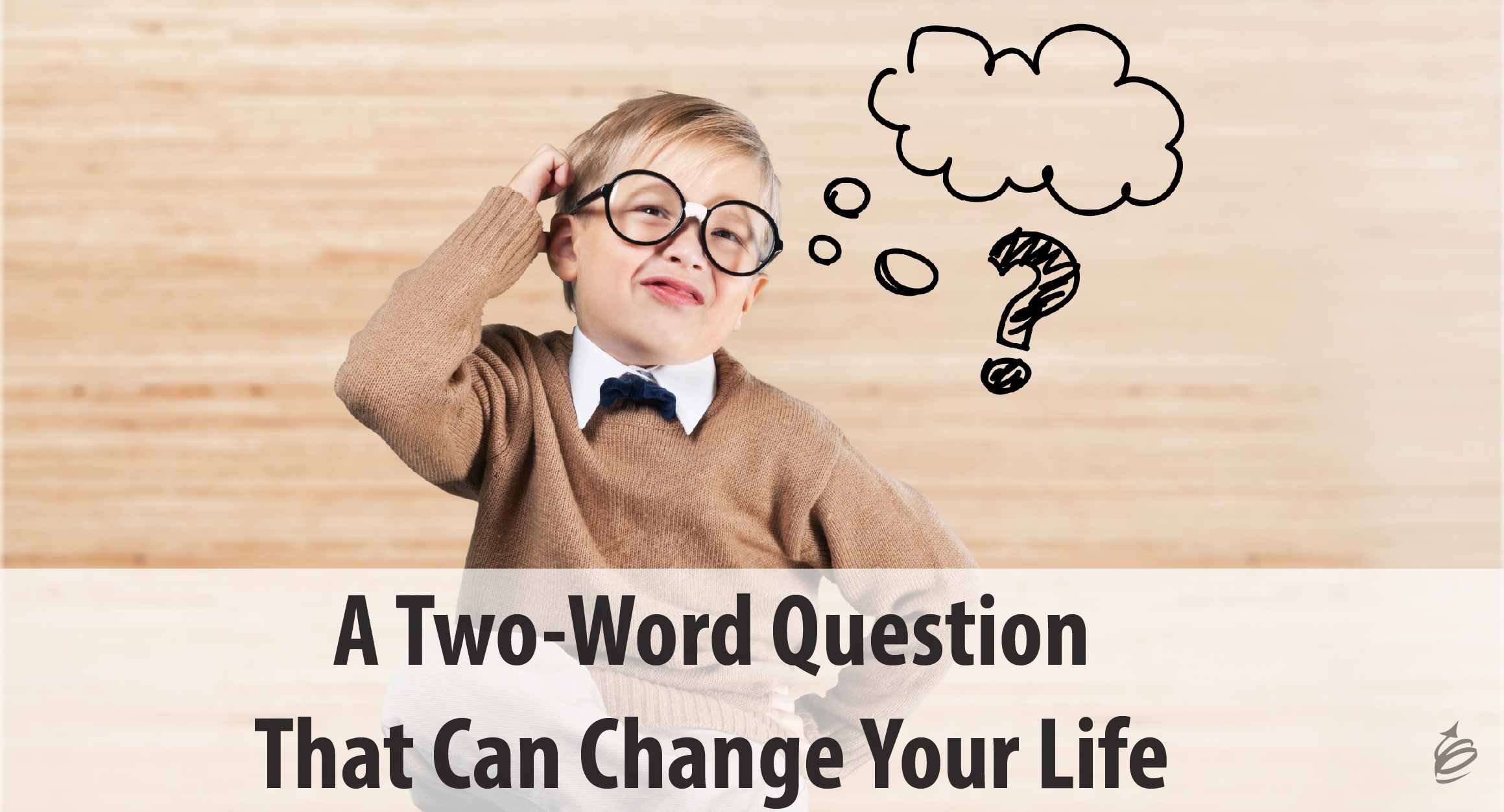 It is a bold claim; that a two-word question can change your life.
Bold, and true.
This two-word question is helpful in nearly every life situation, and I will give you some examples in a second. The question doesn't create the change, but is the impetus for the change – because without the question, we won't have the answer, and the answer suggests the action that creates the change.

A Problem Occurs at Work
Something has happened at work –a mistake is made by you or the team; a process problem has come to light; a Customer is (highly) upset; a deadline has been missed; or you are in the midst of some other crisis. Whatever the exact situation, you need to understand it and then determine what course of action to take.
You don't necessarily need to blame people or revisit history; you really need to focus on the future.
So you think about the situation and where things are and you ask yourself: Now what?
You Face a Major Life Situation
You didn't want that person to leave or die. You didn't want or expect to be downsized or get sick. The situation seems overwhelming, it may be unplanned or largely out of your control. Whatever the situation is, is. There is nothing you can change about what has happened, you can only look to the future. You know that staying stuck isn't helping, but you don't really know what to do.
So you don't like where you are, and know you need to move forward, so you ask yourself: Now what?
Something Fantastic Happens
Not everything that happens in work or life is bad! Sometimes great things happen: you get the promotion; you win the title; you have a fantastic vacation; you meet a great new person; you find a new hobby. And rightfully so, when these things happen, we want to savor them and enjoy them. But we also want to have more of those things happen and we don't want to live in the past or rest on our laurels.
So we want to have more fantastic memorable moments in life, so after savoring the most recent one you ask yourself: Now what?
Your Read a Great Book or Attend a Great Workshop
You are excited by the ideas in the book, or the concepts you learned in the workshop (or read on a blog post or hear on a podcast…you get the idea). You are pumped. You see the relevance. And yet often the excitement passes, the insight fades and nothing really changes.
You learned stuff, much like you did in school, and while knowledge learning is helpful and interesting, what we really want is action or skill learning. We want to transform the idea into action – action that works for us in our life situation.
So you have new information, and you want to use it, so you ask yourself: Now what?
Just Two Words
The Now what? question is the question of learning, the question of action and the question of change.
As I wrote and will now be clear to you, the question does matter, and without it we likely won't get the learning or results we need – and we certainly won't get the best possible action as soon as we might otherwise.
Ask this question often. Make it a part of your thought process and habit pattern. But do more than ask it; answer it.
And then take action on your answer.
Now what?