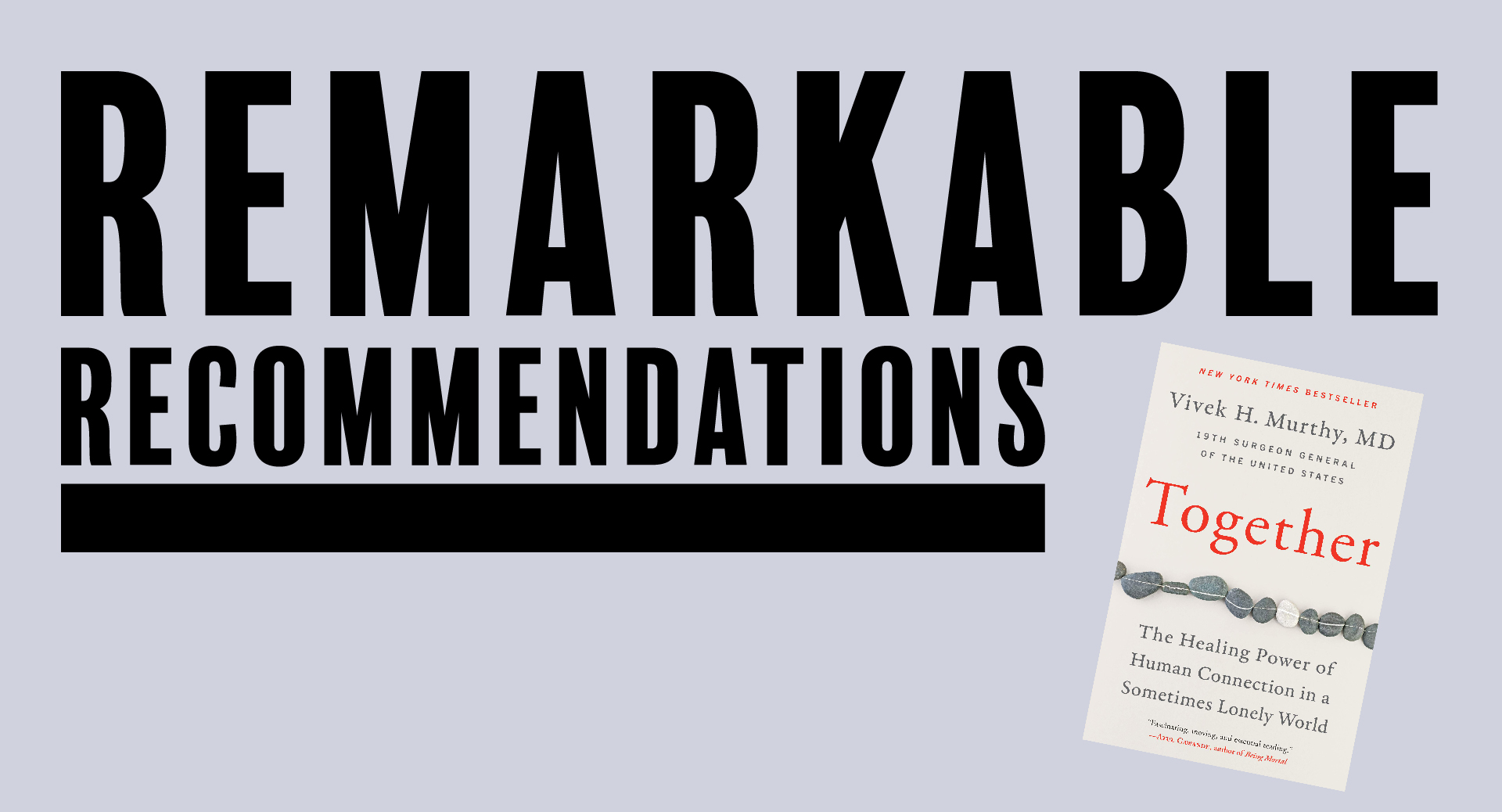 Before the coronavirus, we were facing an epidemic of loneliness and isolation. And we all know what happened after that. During this time, former U.S. Surgeon General Vivek H. Murthy released Together: The Healing Power of Human Connection in a Sometimes Lonely World. The timing could not have been more fortuitous. You or someone you know is living with loneliness now – which is the perfect reason to read it.
The Premise
Here is the opening line – it sets the stage and gives us a clear premise for it:
This is a book about the importance of human connection, the hidden impact of loneliness on our health and the social power of community.
Since it is written by a renowned physician, it carries greater credence, but it isn't a dense medical read. Rather than being dull and academic, it is full of stories to illuminate the well-made points. While the subject matter is important and heavy, I found myself encouraged, especially because after outlining the problems, Murphy outlines solutions in Section II: Building a More Connected Life.
The Experience
While I enjoyed and learned much from the whole read, I found the chapter on unmasking loneliness to be critical to my understanding of the situations many face. This chapter helped me as a leader and a human better understand and see the manifestations of loneliness.
As I stated at the start, loneliness isn't a new problem. I believe however that the longer we live and work apart this will become an increasingly dangerous, yet quiet health and well-being concern. I believe that reading this book is a positive step for anyone facing or feeling a lack of human connection, as well as nearly a must read for us as leaders. This is an important work, and I recommend it highly.
Do yourself and your community a favor – put this on your reading list today.