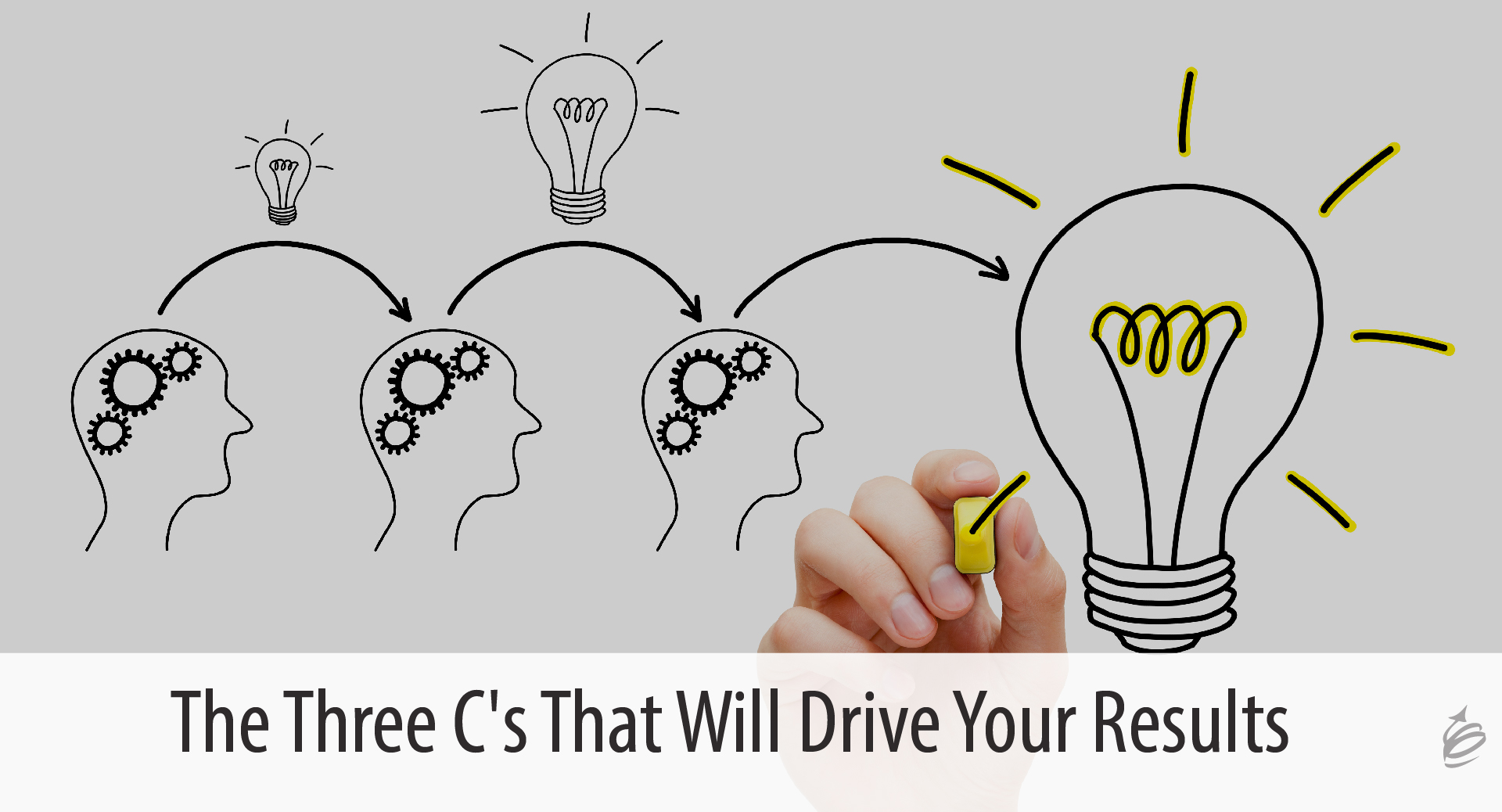 More than ever before, you can find strategies, tactics, and hacks meant to help you learn, grow, and achieve greater professional success. You can find them in books and blogs, on YouTube, podcasts, Instagram and more. While there's so much available, too often it is so specific that it is hard to connect to your personal situation. And while most all of it is produced with good intentions, the massive quantity makes it hard to find, separate, and apply what would be most helpful to you personally.
You likely know I am a fan of many of these materials, and a provider of some. But for the information to be most helpful, we must stop and make sure we have the foundation right. Rather than adding to the cacophony of specific tips today, I am going to take you back to the foundation. To the three keys to your personal and professional success. And they all start with the letter C.
Competence
You can't achieve professional success without some competence – and it is hard to argue with this point.  In fact, almost all the content mentioned above is focused on your competence or skills. We need to know the mechanics of doing things; but knowledge isn't enough.  We must be able to execute on the knowledge.  We must be able to do things in real time when things matter, for our competence to matter.
Competence is important, but it is relative. It isn't enough to have done something in the past, are you doing it now? To have the greatest success and make the biggest impact you must keep improving.  Good enough (or even excellent) yesterday, might not be tomorrow.
And while competence matters, it likely won't grow in the absence of the other two C's in our foundation.
Confidence
Confidence helps us move from "I know how" to "I'll try" to "I am doing it." Confidence allows us to continue to improve (I've written about this as the confidence /competence loop here ).
Without confidence we won't overcome discouragement, disappointment and challenges, and we likely won't practice. So, confidence builds competence, but also does something more. It directly contributes to a more positive attitude and expectancy which are contagious and can help those around us grow too.
Commitment
Do you know anyone who is successful for any length of time in any endeavor who isn't committed to it?
I don't.
In fact, while I want competence and confidence, I would trade them both today for commitment.
Why?
Because when someone is committed to an idea, a purpose, or a job, the other two will come.  As surely as the night follows the day, Commitment will drive discipline and dedication which, will build competence and confidence.
As a leader I look for and work to build commitment.  In myself, I challenge myself to see or find the purpose and meaning in any endeavor – when I find it, I have taken the first step to my greater professional success.
Before you download, read, listen to or attend something new to help you grow your personal or professional success, remember the foundation.  Take some time to review your commitment, confidence and your competence first.  Put new learning into context of building a stronger foundation.
…
Understanding the underlying principles that lead to leadership and professional success are critical, and too often overlooked. When you take one of our Remarkable Master Classes, you will get cutting-edge ideas grounded in and connected to timeless principles. These classes are designed to be affordable, convenient, and highly relevant to your continuing development as a Remarkable Leader.