By Gary Keller with Jay Papasan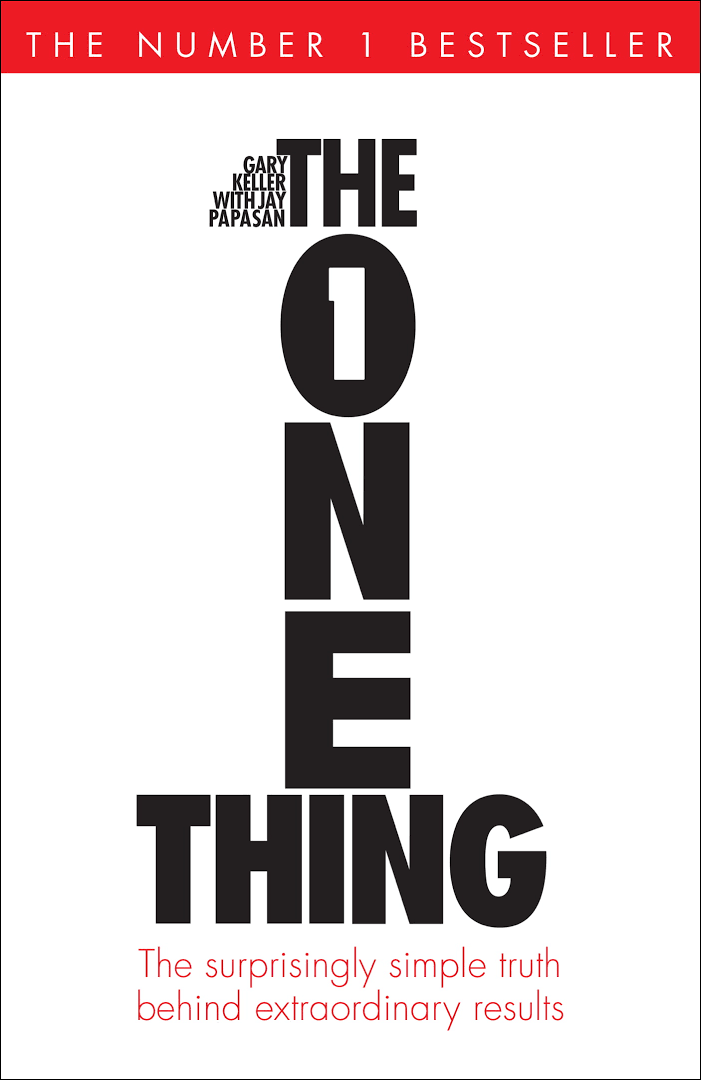 This book came out in 2012, and according to Amazon, I bought this book in May of 2013. Since then it has sat unread in a stack of books. Actually, I have several stacks of books in the office and at home (much to my wife's chagrin and occasional comment), and the truth is that in the two and half years since I bought this book, I am sure I moved it more than once – from one prioritized stack to another.
Over the years, I come to find that very often when I do pick a book from the stack, it is selected at exactly the right time. You've heard the phrase, "when the student is ready, the teacher will appear" – this has happened to me many times with my book stacks, and picking up this book this week is one more instance of it.
The "surprisingly simple truth" mentioned in the book's title is that life is lived sequentially and that if we will literally focus our efforts on one thing at a time (in both the short and long term), we will get much further much faster. This may or may not be surprising to you, and you might agree; but if I were to look at your choices and your calendar (just like when I look at those things for myself), you likely aren't living this truth; whether it is surprising to you or not.
Let me be clear; there is very little in this book I didn't already know. In fact; there are parts of it I have written about, taught on and coached for many years. The principal content and core idea of this book is extremely sound, and we need to hear it.
The power of this book is more in how the principles are described, the examples and research used and even the way the book is laid out.
There is a cool factor to the layout – key ideas are outlined in red, the figures are hand-drawn and feel very accessible, and throughout the book there are sections underlined, as if in pencil. These underlines make it feel like a friend has lent you the book and shared some key ideas.
I read this book at the right time for me. It convinced me, reminded me, convicted me and inspired me. I think it will do at least a couple of those things for you too.