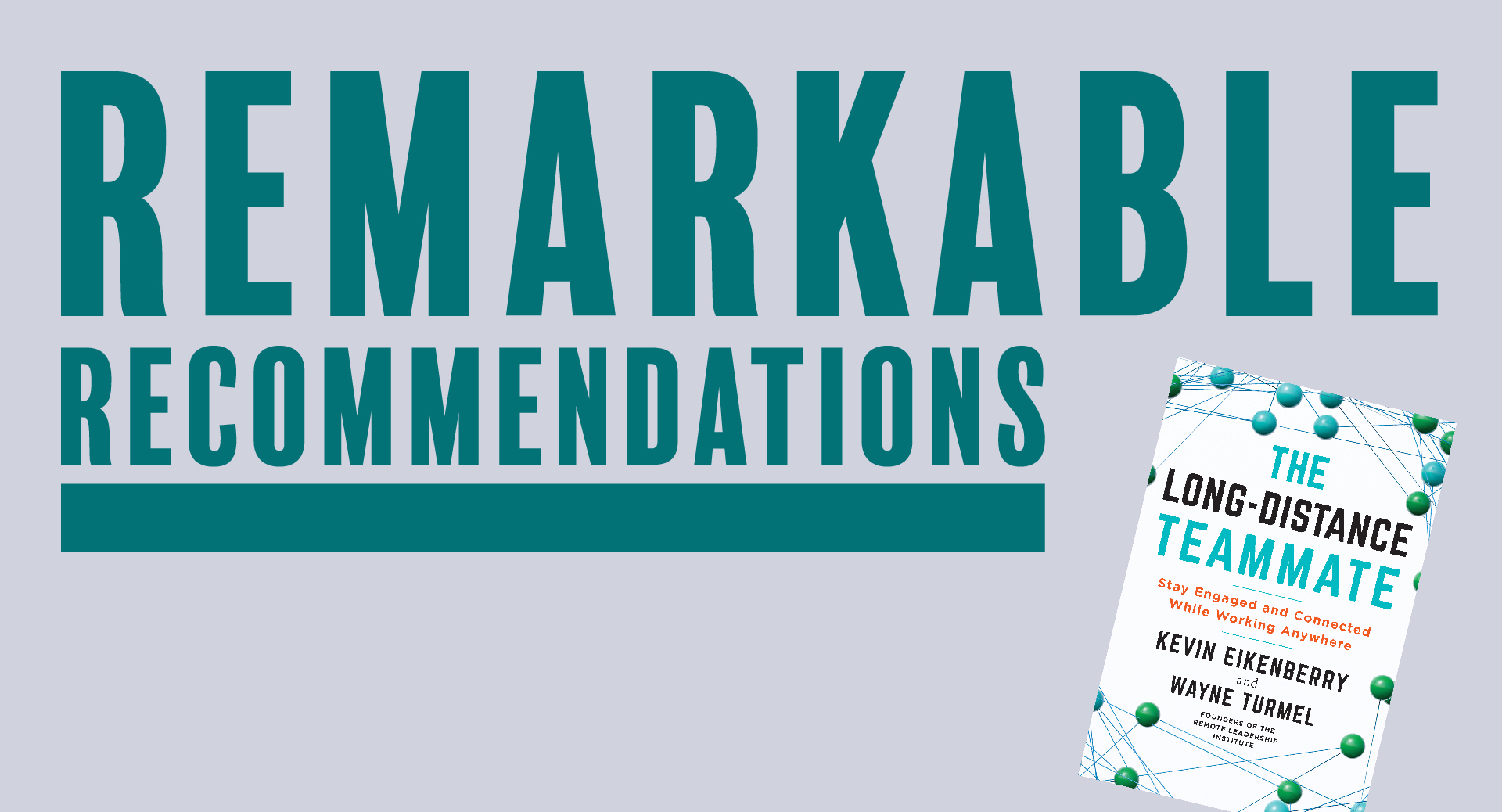 In case you hadn't noticed, there is a pandemic going on and more people than ever are working from home. We are past the initial "How do we do this?" panic, and most people have learned that remote working isn't as easy as they thought. Our new book is the perfect aid as you try to create work from home success.
As authors of The Long-Distance Leader: Rules for Remarkable Remote Leadership, we were already writing the first full draft of the manuscript for our new book, The Long-Distance Teammate: Stay Engaged and Connected While Working Anywhere, when the pandemic and subsequent lockdowns happened.
Most people thought the timing was great. But for us, a publication date of January 19, 2021, seemed like a long way off in March and April. While the print publication date is still in January, you can get access to the ideas, insights, and help now.
Unprecedented Release
In almost every case, the e-book and audio versions of a book are released along with the physical book. Due to these unforeseen circumstances, I asked the publisher if there was a way to speed up the release of the book. I won't go into the intricacies of the book publishing world. But we did come up with a way to get people help sooner by releasing the audiobook.
When you go to Amazon today, you can pre-order the physical book, but you can purchase the audio book now. In just short of five hours, you can listen to every word, capture every idea, and actually help you and your team get ahead of the curve in becoming a more effective team now.
Work-from-home success is more than just surviving and not doing email at all hours. It can be something more. If you want to do more than just work from home, but be an effective member of a remote team, this book is for you. And you can start achieving that right now.