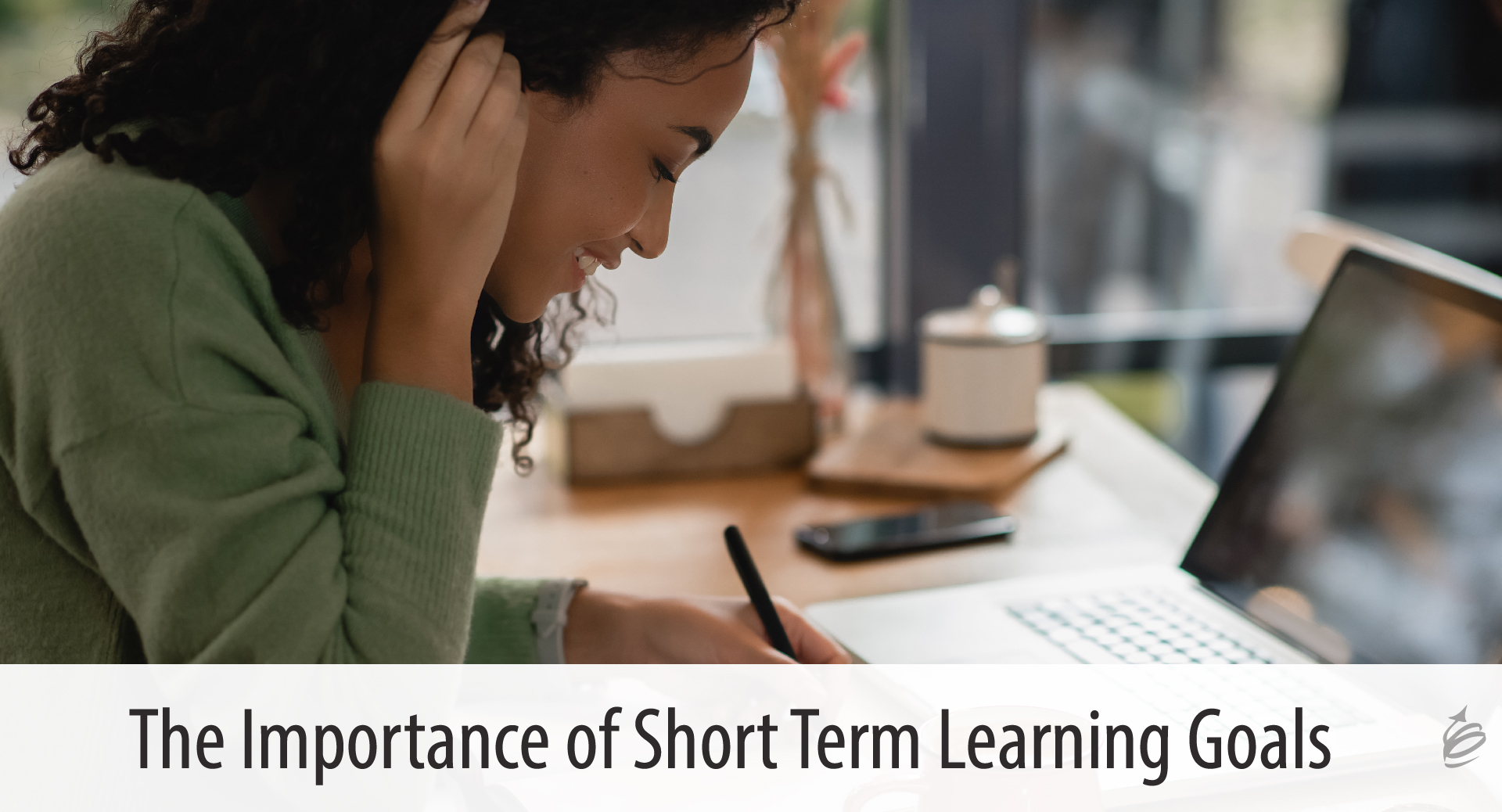 Goals. Love them or hate them, it is hard to argue that they are valuable – for our organizations, teams, and ourselves. While we can set goals around anything, today I want to help you think about setting learning goals. Several years ago, I recorded a video about learning goals – and I talked specifically about short-term learning goals.
There is a learning component to any goal you set. It doesn't matter whether you want to get better at a hobby, listening, shooting free throws, or losing weight. If you already knew everything about achieving the goal, chances are you would be a lot closer to achieving it. While knowledge alone isn't enough, it is hard to argue with the link between learning and goal achievement.
If you didn't watch the video, here are a couple of points to note. Setting a learning goal is great on its own. But setting it in the context of reaching your larger goals makes it even more powerful. Your short-term learning goals can be an important part of your plan to reach any personal or professional goal. Want to be a backyard grill master? What skills and knowledge will help you get there? Want to grow great tomatoes this Summer? Do you know everything that will support that objective?
As a leadership learning company, we can't help you reach your grilling, gardening, or guitar playing goals. But we can help you reach many of your short-term learning goals, connected to your personal and professional growth. If you are new to us, or don't already know, here are a few of the resources that you might find helpful.
Written Resources – Read to Learn
Audio Resources – Listen to Learn
Our organization creates these. I bet at least one will help you with some of your short-term learning goals.
The Remarkable Leadership Podcast: Each week, you will find a conversation with an expert leader or leadership expert to help you become a more effective leader and professional.
Talk Like a Leader: Guy Harris helps you with all manner of communication challenges and opportunities in a short, easy-to-digest-and-remember podcast.
The Long-Distance Worklife Podcast: Wayne Turmel interviews experts from around the world about the future of work. He and co-host, Marisa Eikenberry, talk about the practical questions listeners have about all things remote leadership and work.
Video Resources – Watch to Learn
Remarkable TV: Each week, I release a short video – like the one I linked to above. You can sign up to get a notification when each new episode drops, or see the nearly 400 in the archive on my YouTube Channel.
YouTube Channels: My YouTube Channel has all the Remarkable TV episodes, videos of many podcast episodes, and much more. But we have three other Channels too – one for new leaders, one for remote leaders/teammates, and one for users of a DISC assessment.
Each one is free and created to help you and thousands of others move closer to their goals each day. I hope you tap into one or more. We would be honored to be part of your journey toward Remarkable success.