Normally on Friday, I share a quotation; then provide questions to ponder, action steps and my thoughts about that quotation.
Not today.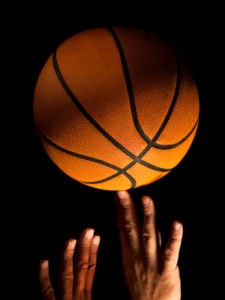 Today, we acknowledge what many Americans are thinking about and will be watching tomorrow – the men's NCAA Final Four.  There  are four teams remaining before a champion is crowned.  Two games tomorrow night, lead to the Championship Game on Monday night.
Our process will be a bit simpler….
Below are four quotations about learning (one of the focal points of this blog).  Your job is to read them and answer in the comments below, by answering the poll on my Facebook page,  or by emailing here which of the four you feel is the most powerful to you.
On Tuesday morning, I will write a "normal" Friday post with questions, actions and my thoughts, focused on the winner –  the quotation you select.  And someone who voted for that "winning" quotation, will be randomly selected to win a signed copy of one of my books – their choice.
Participation in this event doesn't require you to be able to dribble or shoot, or even tie athletic shoes.  It just requires you to read these four quotations from my personal collection and pick the one the speaks most powerfully to you.
I took my list of over fifty quotations about learning and did the (really) hard work of getting it to four for you to choose from.  (They are numbered at random, simply to make the voting easier)
Read them, let the wisdom soak in and then vote via comment, Facebook, or email!
"To learn, you must want to be taught."  – Proverbs 12:1
"The most beautiful thing in the world is, precisely, the conjunction of learning and inspiration. – Wanda Landowska
"One of the marvelous things about life is that any gaps in your education can be filled, whatever your age or situation, by reading and thinking about what you read."  – Warren Bennis
"Real learning gets to the heart of what it means to be human.  Through learning we recreate ourselves.  Through learning we become better able to do something we never were able to do.  Through learning we reperceive the world and our relationship to it.  Through learning we extend our capacity to create, to be part of the generative process of life." – Peter Senge (in The Fifth Discipline)
Remember to enter this contest and help us pick the winner simply comment below, voting with the number of your selection, answer our Facebook poll, or email your vote here.