By Wayne Turmel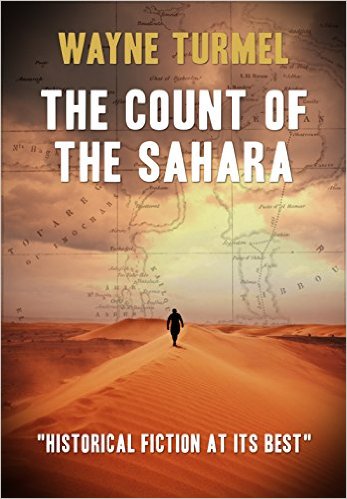 While I read mostly nonfiction (as evidenced by the books I recommend here), my favorite fiction form is historical fiction. I guess that along with the telling of the story, I like learning something about a person or a period of time in the past.
I could tell you that is why I started reading this book, but that wouldn't be completely true. The reason I started reading it, and the only reason I was aware of it, was that it was written by my friend and colleague, Wayne Turmel. Wayne has written seven other books, but they are in the area of his day job expertise as an expert on communicating with technology (learn more here and here).
The reason I continued reading it is that it is really good. I told him after finishing it that the best historical fiction leaves you wanting to learn more and wondering where the history ended and the fiction began. Such is the case with this book.
The story is based on an actual archaeologist who did some work in the Sahara, then gave lectures across parts of the U.S. sharing his stories in the early 20th century, and the book moves expertly between the desert and his speaking tour in the U.S.
Yes, the book is a great read, and yes, it is written by a friend. I suppose these could be reasons enough to share it here, but there are two bigger reasons.
First, this isn't a book with a big marketing budget, so I'm making you aware of something you likely would otherwise never hear about – and I love the chance to do that for you, my readers.
And second, to the point of this blog, this book gives us lessons in leadership and human potential, if we look for them. No, this isn't a business lesson thinly disguised as fiction; but the development of the lead character gives us a great picture of a person with incredible talents and weaknesses too (just like the rest of us). Through his journey, there are lessons we can learn about ourselves and others around us. It is a cautionary tale about leaning on strengths just a bit too much, and it is worth the read for this reason too. You can order the book on Kindle or in paperback.