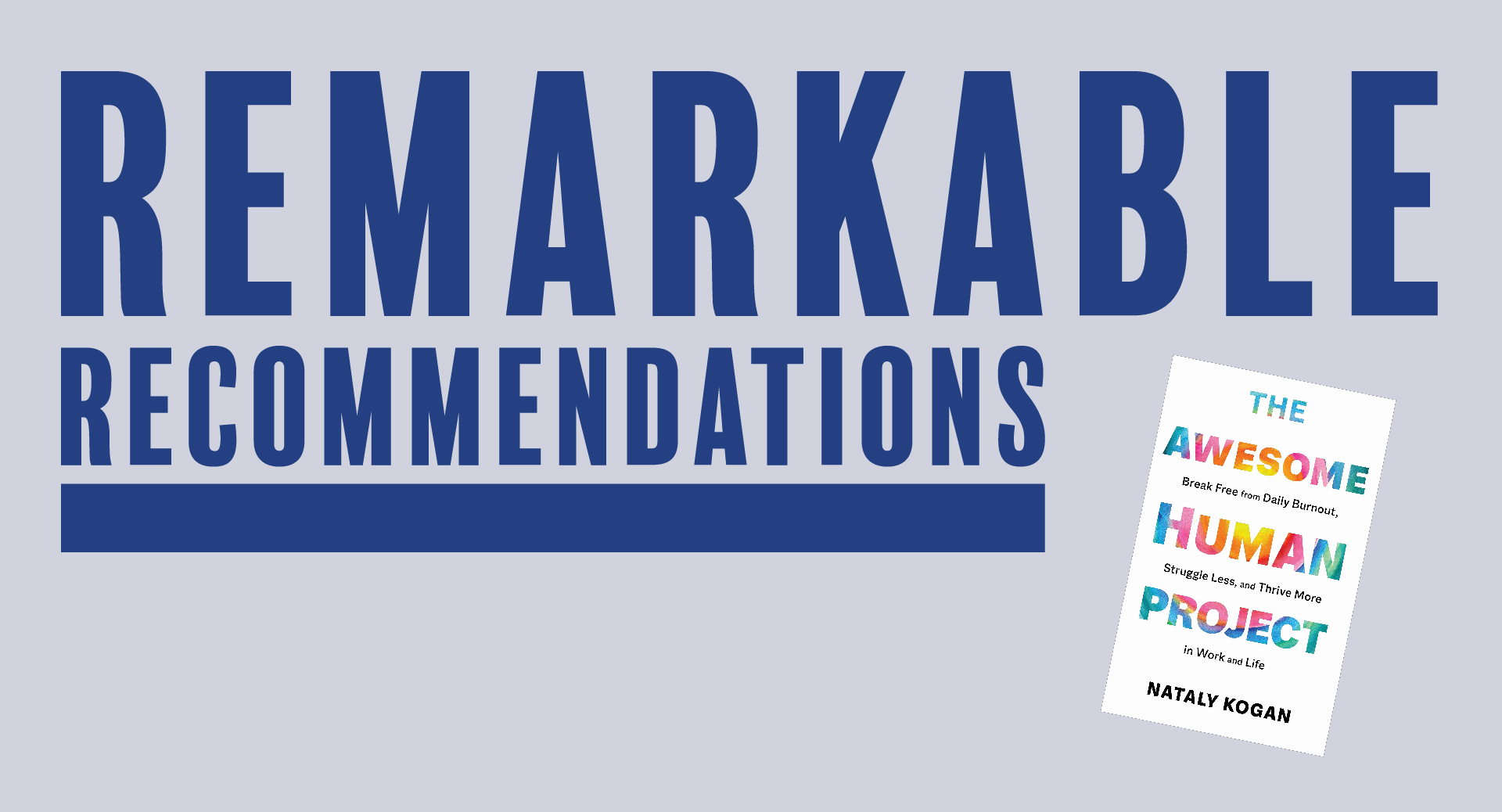 The title of this post certainly sounds optimistic. And perhaps it makes you feel a bit cynical. "Awesome" might feel like quite a stretch from where you are and how you are feeling now. You might be dealing with challenges and stresses that make daily burnout seem like a fact of life. If that is how you feel, you need to read this article, and the book I'm talking about.
Nataly Kogan is the author of The Awesome Human Project: Break Free from Daily Burnout, Struggle Less, and Thrive More in Work and Life. She recognizes that challenges are real and part of the human experience, but you can struggle less even in the face of those challenges. That is just one part of what she calls The Awesome Human Manifesto. Here are the five points in her manifesto:
You can't give what you don't have.
You can struggle less even when life is challenging.
You are in charge of your emotional fitness.
You can talk back to your brain.
Your humanness makes you awesome.
The Awesome Human Manifesto
The book unpacks this manifesto in a fun and science-based way. It is also practical, including a section where she outlines a five-week challenge to help you learn and practice what she calls the 5 Core Emotional Fitness Skills, which are:
Acceptance
Gratitude
Self-care
Intentional kindness
Bigger why
My Thoughts
I could tell you much more about this book, and why you will love it and benefit from it. But I won't for two reasons:
You've already decided. Either you have already decided it will be useful to you or not (and I don't likely have enough space here to change your mind).
I don't want to give it all away. The book is delightful, real, and practical. If I give away too much, you might deny yourself the chance to read it.
However, I will give you a chance to hear Nataly and I talk about some of the ideas and applications from this book. On April 13, Nataly will be one of our guests on our virtual event – Fostering Our Mental Fitness. This will be a day where I will be joined by seven experts as we look at all sides of mental fitness. We'll help you build your mental health, reduce your stress and anxiety, reduce your daily burnout, increase your happiness and productivity, and much more.
All of this can be yours for free to join us live all day (you can also invest in lifetime recorded access if you like) – or just at 2:10 pm ET when Nataly will be my guest.
I hope this short article has influenced you to do three things:
Join us for the Fostering Our Mental Fitness virtual event on April 13.
Mark your calendar for 2:10 pm ET on the 13th to join Nataly and I as we discuss mental fitness and give you specific ways to reduce your daily burnout.