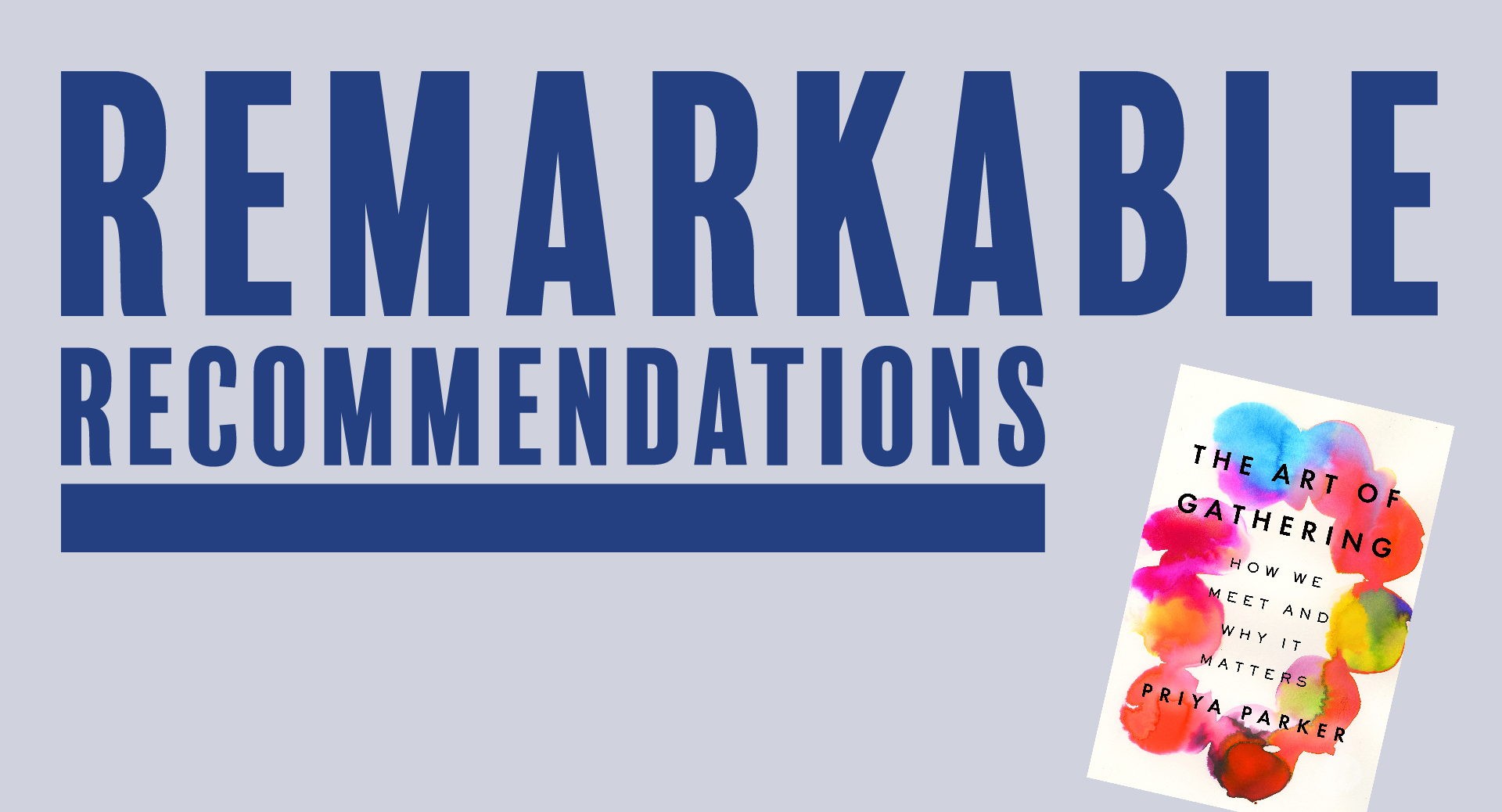 We meet in hundreds of ways, but mostly without thinking about why or how to make those meetings more meaningful. Whether it is a party, a baby shower, a team meeting (virtual or otherwise), we typically do it without a process for making it better. The Art of Gathering is a book that will forever change how you think about those events, and how to make them more valuable, effective, fun and meaningful.
Priya Parker, the author of this one-of-a-kind book, believes that too many of our gatherings fall far short of their potential. She suggests we rely on past habits and assumptions of what a specific type of gathering is supposed to be – leading us, predictably, to more gatherings that fall short of what they could be.
I love this book for many reasons. I love it because it can help you make any gathering better – whether a virtual work meeting (the book was released in April and doesn't talk much about virtual, but the ideas all apply), a corporate retreat, a birthday party or any other type of gathering.
On nearly every page I was reminded of meetings that disappointed me and events that were great. Priya expertly helps us see why both happen, and more importantly, the small things we can do to make the next one better – maybe even magical.
I have already applied the principles in this book to training sessions, live events and am using them to help make a traditional gathering I host even better.
This book is different, on a topic you might not think about, but that impacts you daily. It provides practical advice and inspiration to make your gatherings better. In a world of increasing isolation, it is needed and can make a difference for you.