By Austin Kleon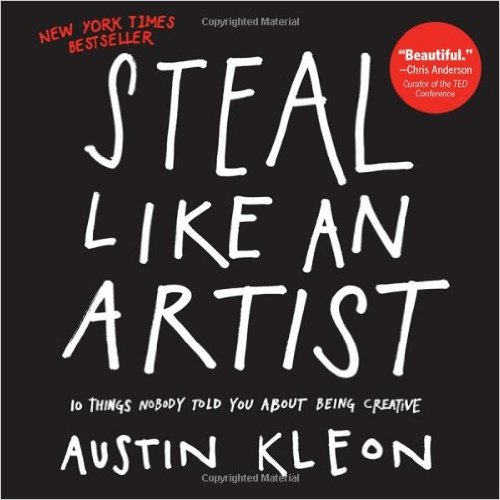 The subtitle of this short book filled with images, handwritten notes and more is: 10 things nobody taught you about being creative. Just looking at the book will make you smile and will likely make you feel a bit more creative. But if you will read it, and take action on some of the ideas, the promise of the subtitle will come true.
You may say, "Kevin, I'm not an artist or a writer" or you might even protest that while you wish you could be more creative, that is just not in the cards for you.
Both Austin (the author) and I would disagree.
I'm not going to share all ten of the secrets here (each of which is a chapter of sorts in the book), but here are a couple to whet your appetite:
10. Creativity is subtraction.
9. Be boring (it's the only way to get things done).
5. Side projects and hobbies are important.
If these are provocative to you, I've done my job. I want you to be more creative and this book can help you if you will let it. I read it in one sitting, because I couldn't put it down, and I'm putting it on my desk because I want to read it again to soak more of it in.
This book is visually interesting, provocative, wise, fun, small and fast to read.
If you don't think of yourself as a artist, ignore the title. If you love the title, you already ordered your copy. Either way, order it already.