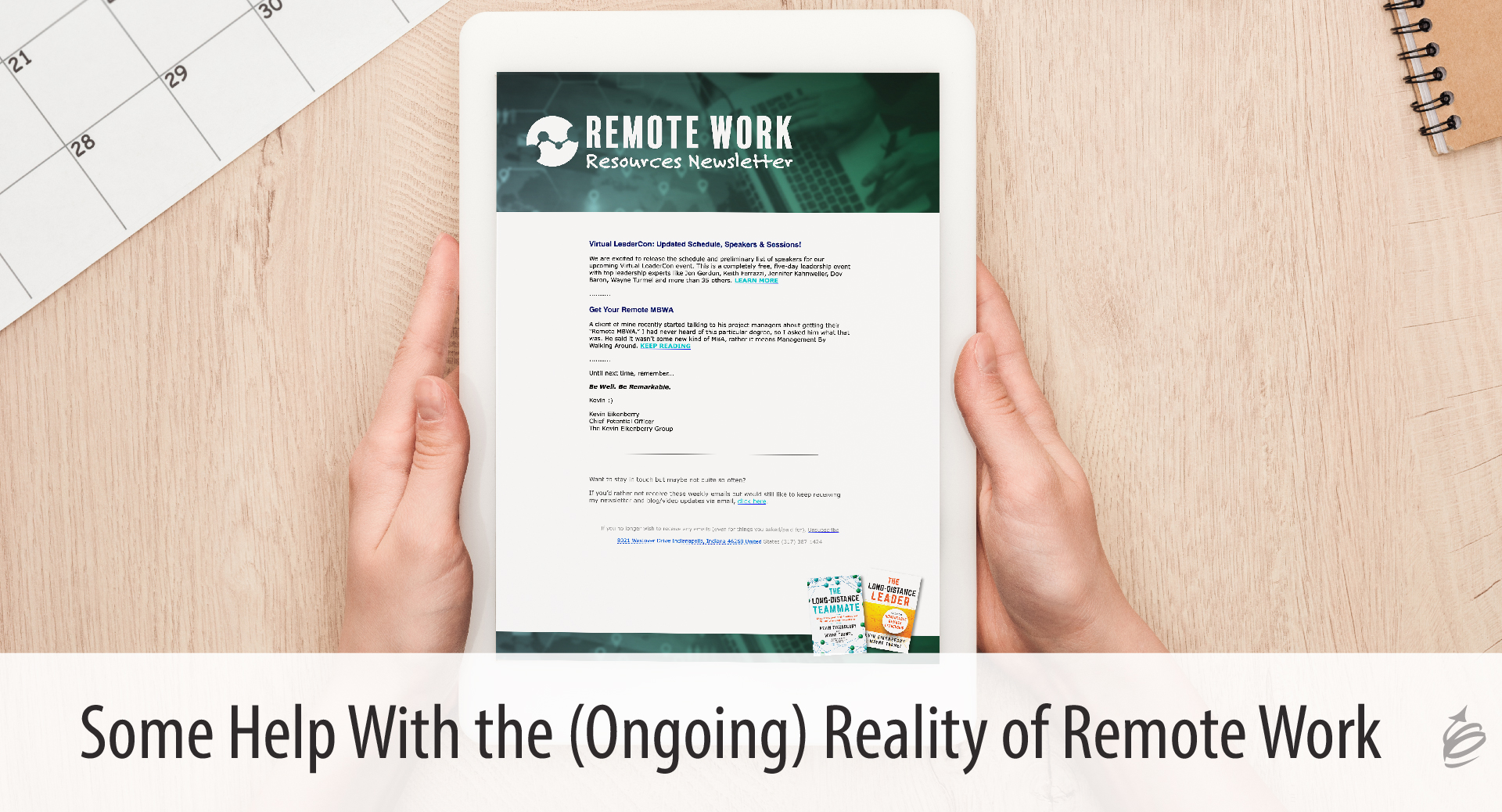 For many, it started as a short duration necessity – working remotely for a few weeks. Then we thought it would be over by Memorial Day. Then the Fourth of July. Now Labor Day has passed with no end in sight (and maybe a plan to continue to work remotely for the long term). Since there is a newsletter for everything related to work, why not a remote work newsletter?
I've been leading a largely remote team for a decade, co-founded The Remote Leadership Institute, and co-authored The Long-Distance Leader and the upcoming The Long-Distance Teammate. All of that to say we know something about working remotely and how to support those who do.
Remote Work Resources
About March 20th, we created a remote work COVID-19 resource site. As a part of that effort, created a newsletter to announce the new resources we were adding there a couple of times a week. That simple service has become a remote work newsletter.
This weekly newsletter is short, with 2-3 links to resources, ideas, inspiration, and even something fun sometimes. All to help make working remotely more productive, effective, and a bit easier, too.
Sign up for this remote work newsletter now and get the inside scoop from experts who have been helping remote leaders and workers for year.