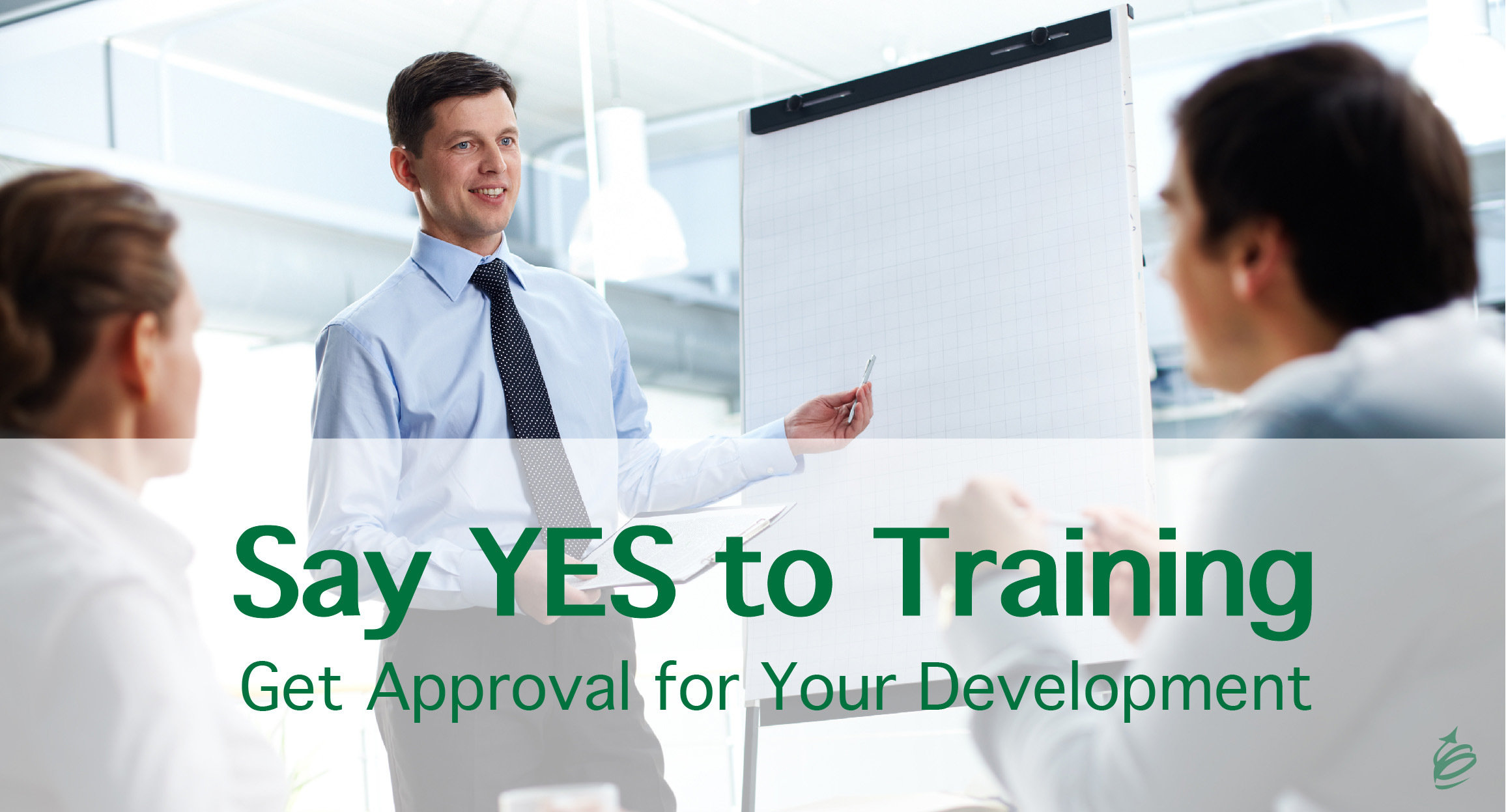 If you are reading this, I think I know something about you.
You have an achiever's mindset.
You might not be satisfied with what you have achieved to date or in a certain area of your life, but you have an achiever's mindset because you want to get better; you want to make a bigger difference; you want to grow and develop.
If that weren't true, you wouldn't likely be reading this right now.
And because of your achiever's mindset, you want new tools and ideas, you want new learning experiences, and you probably want to attend some training in the coming weeks or months. Maybe you have a specific course or conference in mind, or perhaps you just have a goal of attending a workshop to help you meet your goals for the year.
Either way, if you work inside of an organization and the decision-making power isn't yours, you have someone who might stand in your way of getting this desired learning experience.
They are probably called your boss.
If this is your situation, read on – because I have eight things you can do specifically to help you influence in this particular situation. I'll write these from your leader's perspective, because they are who you want the "yes!" from . . .
Show progress from past learning experiences. "If I have sent you to training in the past, but haven't really seen much change, why would I want to spend more of my budget, and have you out of the office (when I might have to do some of your work) for you to take even more training?" The first thing you can do to move your leader closer to a yes is to show a return on the investments already made in you. This involves applying what you learned and letting them see and know that you are doing that. This one sets the table for the rest of the list . . .
Have a clear purpose for participating. "Ok, so you want to go to some training, but why? What do you want to learn and what will be the point?" Don't just say you want to go to a workshop or conference, have specific objectives that you want to achieve. This will show you are serious about your development.
Tie your goal to their needs and objectives. "Training is a good thing, but the last thing I want is for you to build your skills so you can leave." Make sure you understand the organizational objectives and the goals of your boss personally. The more you can tie the investment in your learning into their goals and needs, the easier it will be for them to say "Yes!"
Think long term. "We don't have the (time or budget) to send you now. I'm sorry." Your growth and development is a long term process; so be patient. If you are getting the "we don't have the budget" comment, bide your time and be actively learning in creative ways while you wait for the budget – and perhaps even look for places to shave some dollars and ask if some of those funds be invested in you. Now you are solving their problems and will be seen as a team player, which can definitely make "Yes!" easier to get.
Provide/make recommendations. "I don't have time to look for the training for you, besides I don't really know what is good." Your boss may be all in for you to participate, but if their yes is contingent on them doing more work (finding a class), that makes it harder for they to say "yes!" So, do the research and find some options for them. And while you are at it, don't just ask "Can I go to this workshop?". Refer back to the second and third items on this list. It isn't about the workshop; it is about the outcomes!
Once you get a yes there are a couple more things to do . . .
Say "Thank you." Your boss has decided to make an investment in you. Show your gratitude first with your words.
Come back with an action plan and share it. Schedule time with your leader soon on your return and share the key things you learned and what your plan of action will be. Ask for their support and coaching, and thank them again for the opportunity to participate.
Implement on the plan. Practice your new skills, implement your new ideas, get coaching and input from them. Doing this is the only way you get the result you wanted in the first place (your growth and development), and this will make it far easier to get a "Yes!" the next time you ask for training and development.
Congratulations on your desire to improve and grow. I hope these ideas will help you have the influence you need to get the "Yes!" to an investment of time and money in your future.
Here's something you need absolutely zero approval for, just your own: Sign up to receiver our 13 Days to Remarkable Leadership series. Each day you'll get a new video highlighting a core principle from Remarkable Leadership along with some practical tips for applying it to your situation.