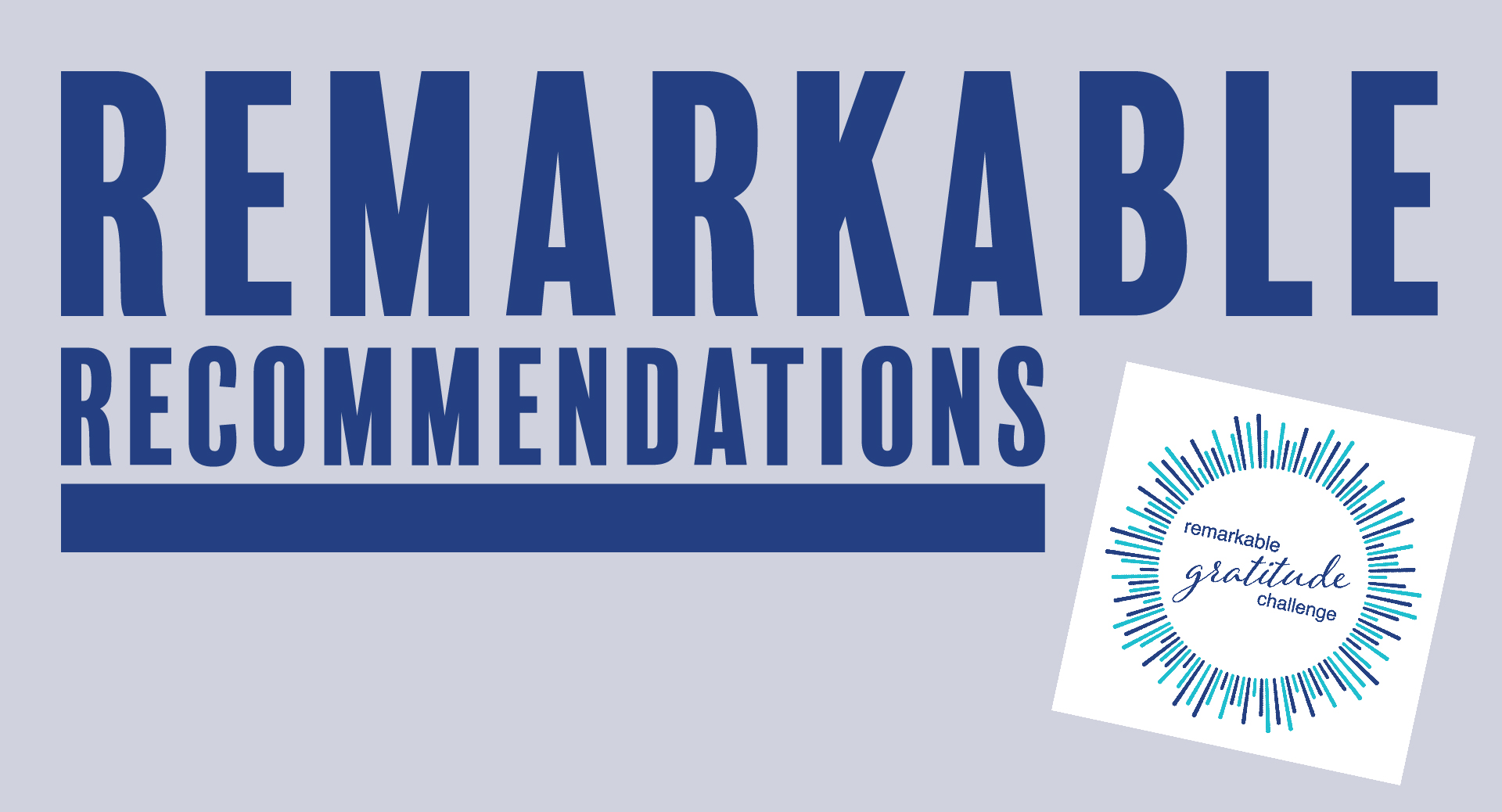 This year has been challenging, few would disagree. But rather than reflect on or wallow in that fact, what if we could change our results by changing our focus? Actually, you already know you can do that – and the key is gratitude. That's why we've created the Remarkable Gratitude Challenge.
Here is what I recently wrote to readers of a newsletter we produce:
Even when there is tumult and uncertainty and fear around us, there is much to be grateful for.
We can choose to look for those things.
We can choose to acknowledge the bright spots in the shadows.
We can choose the talk about the positives, even in the face of the negatives.
As difficult as 2020 might be for you, you have much to be thankful for.
I've written and spoken much about gratitude (here are some examples) in the past. And I'm releasing a new article right here on the blog tomorrow. We tend to turn our attention to this every November as we move (at least in the U.S). toward Thanksgiving.
But one month a year or one holiday isn't enough.
There is too much at stake for our mental and emotional health to simply think about gratitude for a few days.
We need to create a new pattern of practice. A shift in our mindsets, skillsets, and habitsets so that we become more consciously and intuitively grateful each day. When we do this, we will benefit, and through us, so will those around us. A practice of gratitude can, we believe, change the world for the better, one person at a time.
The Remarkable Gratitude Challenge
During The Remarkable Gratitude Challenge, we will work together for 60 days to create and enhance our mindset, learn some skills (though you really already know how to be grateful), and to build the habit of gratitude.
We'll do it through daily prompts, weekly challenges and Facebook Lives, and monthly mini-webinars. The live events will be an opportunity to share our wins and help keep us accountable, as well as learn together. You'll also get printable monthly calendars (with the daily challenges and prompts) as well as journal pages for notes and ideas.
Gratitude is a choice – one we make every day. We've created this Challenge to help us make this choice more consistently and automatically and would love for you to come along with us. Our dream is that everyone that joins us will invite someone else to join as well – and together we will change our worlds and the world around us too.
We will start November 16, but you can join anytime during this gratitude challenge. We hope you will choose gratitude and choose to accept our challenge.