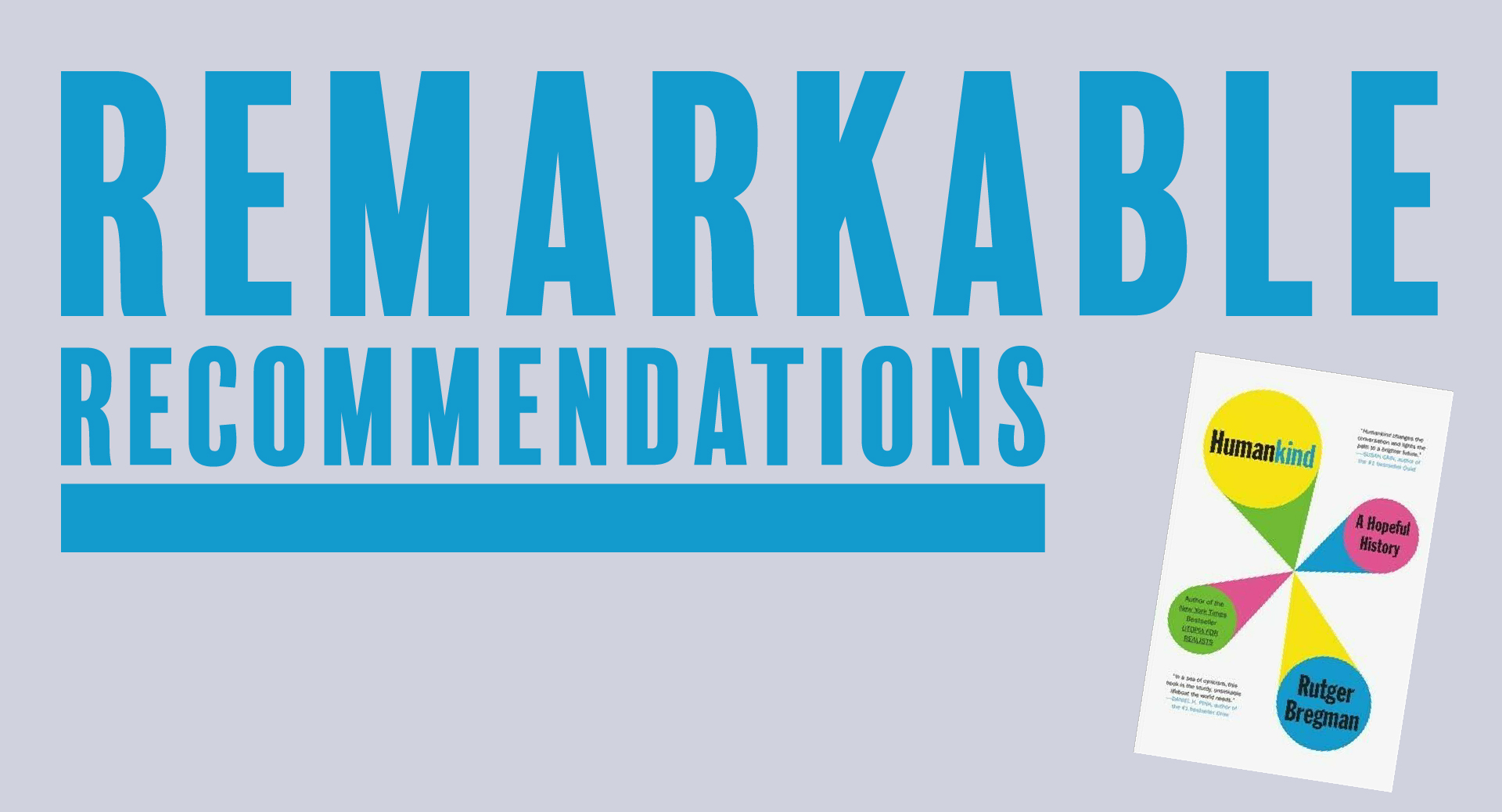 Cynics too often seem to rule the world. Worse yet, often those who take a more positive view are seen as "spinning the message" or as hopelessly naïve. While this has never been my belief or approach, it seems to be prevalent in the world today. That is just one reason why I love Humankind: A Hopeful History by Rutger Bregman.
The Premise
The premise of this book will to some be a radical idea. Here is a quote from page 2 of the book:
What is this radical idea?
That most people, deep down, are pretty decent.
If you belief that premise (like I did before I read the book), you will have greater confidence and ammunition for future conversations. If you find that idea radical, this book will give you much food for thought and might change your perspective if you are open to it.
That premise alone makes this book important. But more than that, Bregman dives deep into science, history, anthropology, and more. This is a well-researched book. But it also looks at studies and research you might have read before that seem to show that humans, given the chance, devolve into the worst version of themselves. And in each case, he sheds new light on those findings. And often, by diving so deeply, Bregman debunks the science we had come to believe.
The Experience
The book, though nearly 500 pages, isn't a dull treatise on history or science. Rather, it read like a novel, telling stories and illuminating ideas that are exciting and largely optimistic.
Adam Grant wrote of this book that "it paints a portrait of human nature that is not only more uplifting – it is also more accurate." I agree with him and that is one reason it is so important. Now, perhaps more than ever, we need to see humans for who we are, not the worst-case assumptions often shared in the press and in our memories.
Of course, human nature is complex, and there are many examples of people exhibiting dangerous or immoral behaviors. But if we chose to see that as the norm, we can't create the future we all would desire. Humankind: A Hopeful History will change your thinking, help you see the world differently, and it will help you see a more hopeful history – but it also will help you create a more hopeful and bright future.
I recommend this book highly.