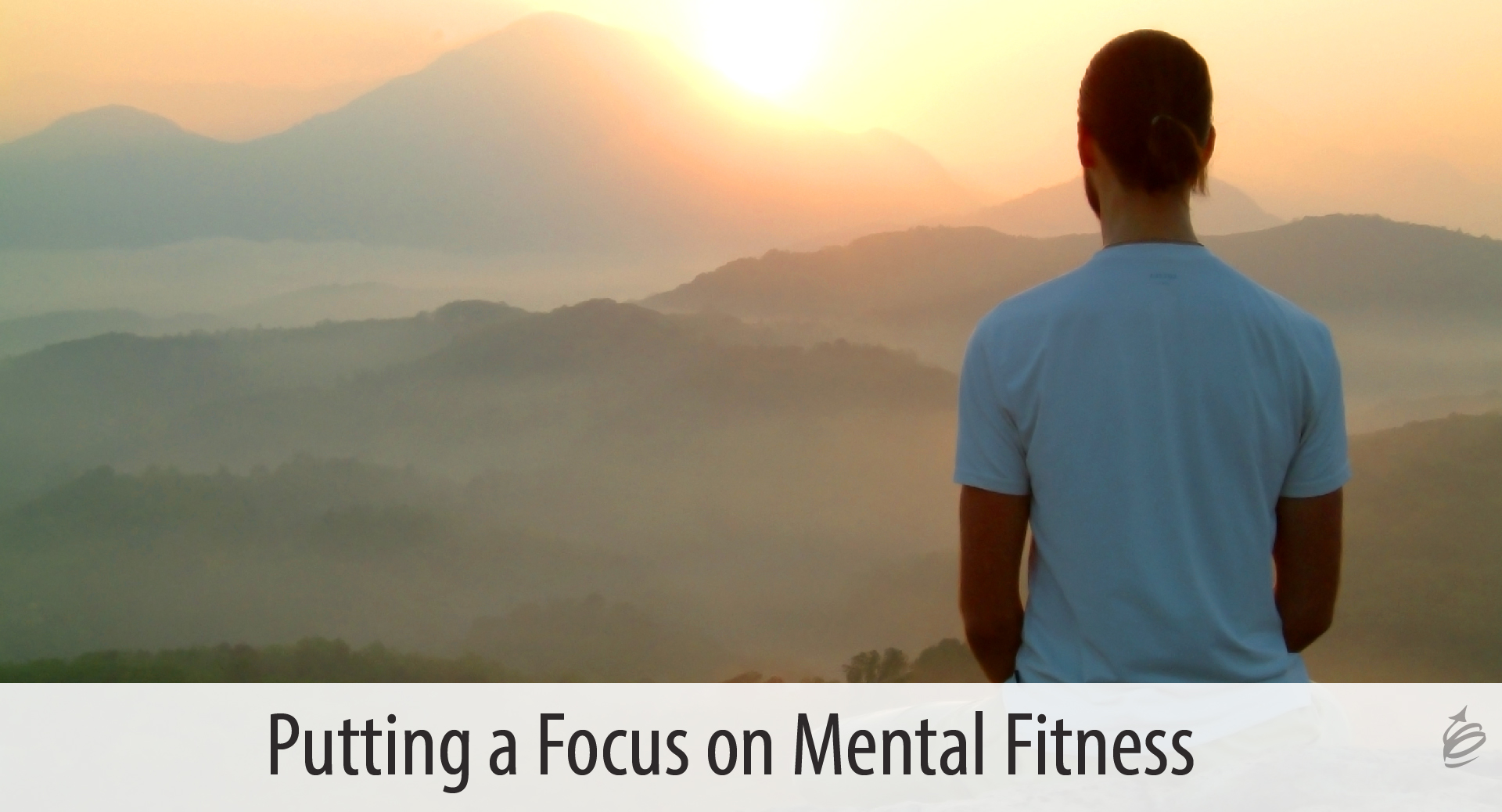 Driven in large part by the pandemic, a useful and needed conversation about improving mental health has moved to the front of the stage. And as helpful as that is, the timing seems off. If we wait until we are mentally unhealthy to address it (personally, organizationally, and/or as a society), we are causing unnecessary challenges and pain and dealing with unwanted costs. What if we focus on staying mentally healthy, rather than getting well after we are sick? What if we focus on mental fitness?
First off, I am not a medical or mental health professional.  My comments are meant to help us change our focus, not to prescribe individual treatments. Mental health challenges are real, and individuals should seek professional help when needed.  With my disclaimer out of the way, here are four valuable reasons to focus on mental fitness.
Awareness and Understanding
While there are a whole range in types and severity of mental illness (again, note the disclaimer above), there is a positive shift in how many people view mental health.  Events of the past couple of years have made more people aware of the impacts and prevalence of loneliness, burnout, anxiety, and stress. As these issues are better understood, the need to overcome and deal with these issues become more accepted and clearer.
Prevention vs Cure
If you are physically sick, you need treatment.  But we know that in the physical realm there are many things we can do to be healthier that will reduce the need for treatment later.  That is the biggest idea of this article. If we will focus on preventions earlier, we will be more mentally fit and  less likely to need treatment  later.  Just like physical health, mental health is rarely like a light switch, where we are either healthy or sick. In other words, the longer we can maintain mental fitness the less likely we will get sick, but the more likely we will be better longer (e.g. we don't even experience moderate burnout as often or at all because we are maintaining our mental fitness).
Help Ourselves/Help Others
We don't live in a vacuum – we have team members and family members and others we interact with.  When we focus on mental fitness we have the chance to help more than just ourselves. If we don't have mental fitness on our personal radar, we might be more susceptible.  But more than that if we aren't thinking about our mental health, we may miss clues when others are having challenges too.  You have a better chance to help and support others in remaining more mentally fit if you are thinking about your own mental fitness too.
Mental Fitness = Resilience
Much has been written about resilience in the past two years. A previous episode of my Remarkable Leadership Podcast on that topic has been consistently downloaded at high rates throughout this time. (I highly recommend my conversation with Ama Marston.  Listen to it on your favorite app or here. ) If you want to "recover quickly from difficulties" you are better able to do that if you were healthier or more fit before the difficulties.  Just like you are more likely to catch a cold if you haven't gotten enough sleep, your level of mental fitness is a huge component of your ability to be resilient in a wide variety of situations.
Next week I am going to share some specific things we can all do to improve our mental fitness. The advice will be general but extremely practical – and I look forward to sharing it with you.
…
One part of building our mental fitness is learning how to overcome burnout. I recently had a great conversation on the Remarkable Leadership Podcast about that with Paula Davis, author of the new book Beating Burnout at Work. Listen to or watch our conversation here and get her book.