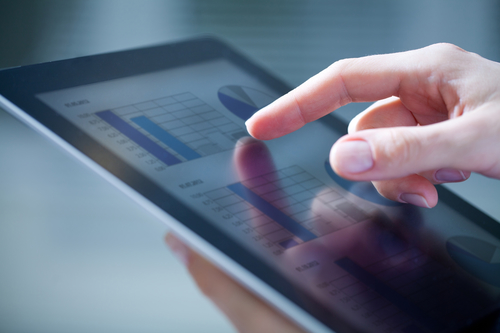 I own an iPad. And I think I am like many people; while I process email on it, and do some business reading on it, I know I don't use it as a business tool like I probably could.
If my observations in airports and on airplanes is any indication, these powerful tablets are being vastly underutilized as a productivity tool (in fact, my observation is that they are more of a productivity suck than a tool).
That is why I am so excited about our upcoming webinar.
Yes, we produce about one webinar per week – some with our internal experts and many more, like this one, with outside experts. Rarely have I read the description of one and immediately known how much I would benefit from it.
If you have an iPad (or are planning to get one based on the recent announcement of new models), your investment in this 60 minute webinar will significantly increase the value you get from this device.
Specifically, the session we have created is titled, Put That iPad to Work: Learn Tips and Shortcuts That Will Increase Your Productivity and Time Management. It takes place April 6 at 1 pm ET. If you are like me and can't attend at that time, you can still take advantage of the ideas and techniques by purchasing a recording of the live event. Here's a quick glimpse of what you'll learn:
The best business apps available today and how to use them.
Which apps and features will save you the most time and give your day the productive boost you need.
How to make beautiful presentations without a laptop.
Tips for holding the most effective remote meetings using your iPad.
How to sync contacts, notes and calendars effortlessly between your computer and iPad.
And much more!
If you want to do more with your iPad, this session will make a difference for you. You can get all of the details and registration information here.
I hope you will join me in making your iPad a more valuable productivity tool.