By Robert Cialdini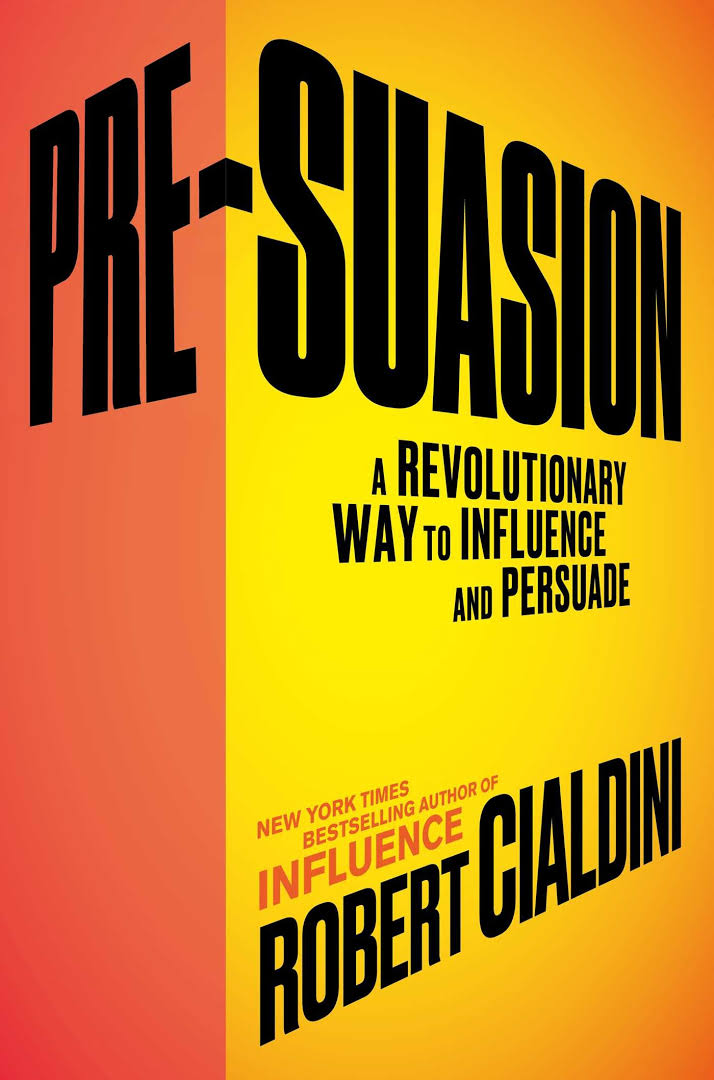 Social Psychologist, Robert Cialdini, wrote a book called Influence: The Psychology of Persuasion that is a classic and has sold over 3 million copies. If you haven't read it, put it on your list. He has revised that book several times and written other books since. While I enjoyed them, none lived up to the original.
Until now.
Enter Cialdini's new book – Pre-suasion.
The concept of this book is simple – that we can drastically impact our ability to influence others based on what is experienced by the person immediately before that moment of influence. This book describes those "openers" and that context in an engaging entertaining way.
To my mind, Cialdini's researched-based, storytelling approach used in Influence created a market and opportunity for authors like Daniel Pink, The Heath brothers, Adam Grant and more. While the books of these authors are outstanding, they rest on the shoulders of Cialdini. He brilliantly weaves his research and the research of many of his colleagues to help understand and believe his assertions on how we can persuade and influence others more effectively.
Equally important (to me at least) is his ethical compass, often talking about being clear on your intention and urging us as readers and practioners to use these skills for good.
My copy is already marked up like a valued textbook, though it reads much better than any of those. I find application for my work as a leader and in other areas of my life on almost every page.
I expect you will too. I recommend this book very highly.