By Maura Nevel Thomas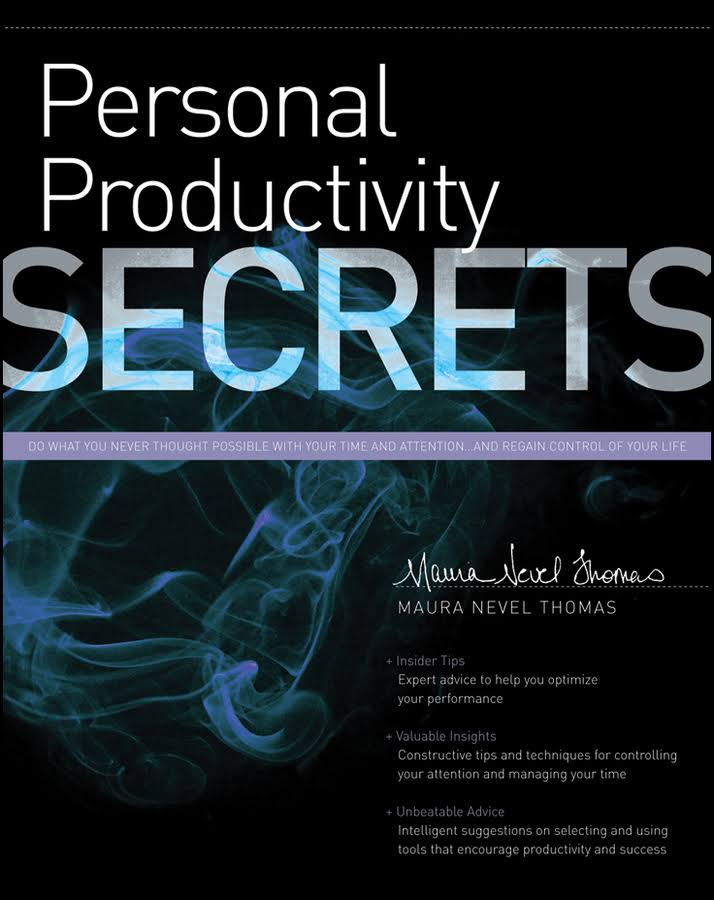 There are a few things in life that I collect. I collect big things like antique tractors, I collect fond memories, and among other things, I collect ideas and tips to become more productive.
Because of that third item, I am drawn to books on enhancing and growing our productivity. While I am more productive than many people, I know that there are certainly ways I could make a bigger impact by becoming even more productive.
That's why I purchased this book.
I wanted a nugget or two, not just to collect, but to use. So while the title enticed me, it was the background of the author (who I do not know) that intrigued me more. She's a speaker, trainer writer and consultant in the area of productivity, and has been doing that nearly 20 years. That led me to believe that there would be practical stuff here, presented in a way I could apply it.
Thankfully, I was right.
There is much here I knew (and thankfully quite a bit that I do, or do a version of that works for me), but there were more than a few nuggets that I am already starting to use. And while the book talks about technology tools a bit, not in a way that will make the book obsolete as tools change, and the whole book isn't a pick all the right apps free-for-all.
Rather than sharing my nuggets I got (because yours might be different), I encourage you to pick up this book and put it to use. The progression of the book is clear and makes sense, but after reading the first couple of chapters, you can easily move to the areas you most want help and ideas.
If you want to become more productive, this book can help point you in the right direction. I had it on my nightstand. For the next few weeks it will be on my desk as a reference while I put some of the ideas to complete use.