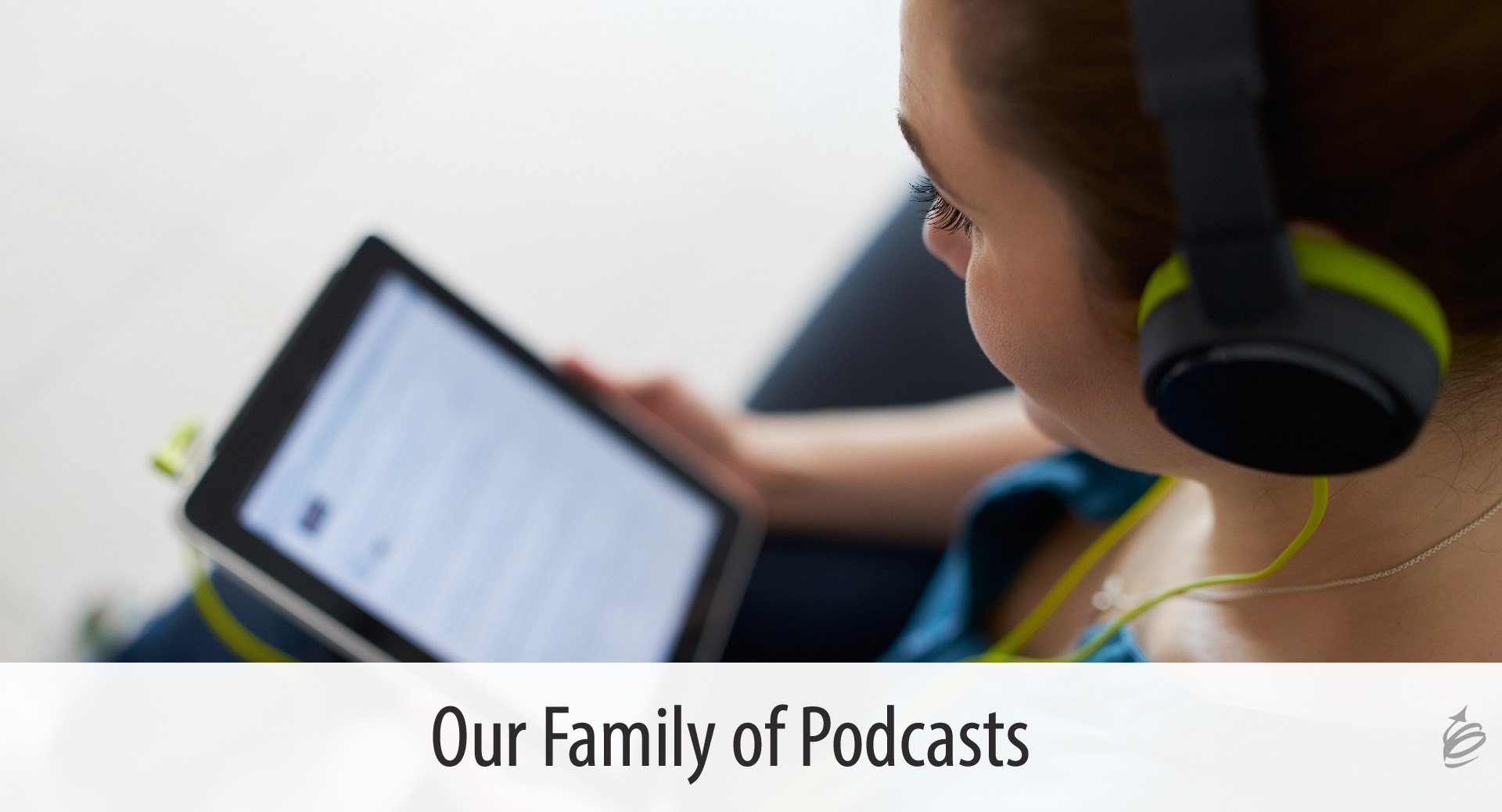 Pick a topic, hobby, or avocation and there is probably a podcast for it. According to Jay Baer and Edison Research, by 2022, 57% of Americans have listened to a podcast. And more than 75% of those who know what a podcast is have listened to one. These numbers are growing every month. In fact, podcast listenership has grown nearly 30% in the last three years! (Source: convinceandconvert.com)
Podcasts have become one of the most entertaining and captivating ways to learn professional skills – for free. This trend drove us to cultivate three professional development podcasts in the past few years.
One of the challenges has become finding great podcasts on topics that matter to you. That's why I wrote this post – to give you the one-stop shop to learn about and connect with our family of professional development podcasts.
Since July 2016, I have been interviewing leadership experts and expert leaders, discussing their experience and expertise on all things related to leadership. Topics have ranged from change to coaching, from meetings to relationships, from culture to communication, and from learning to all other things leadership. For nearly two years, each episode has been simulcast live on social media platforms, giving you the chance to ask your questions of the guests before the episode makes it to the podcast.
Beyond the weekly interviews, we publish episodes of Remarkable TV – my short, tip-filled video on the podcast, too.
Find it wherever you listen to podcasts, or on the website. Archives of past live conversations, and the chance to participate in future shows can be found on LinkedIn, YouTube, or Facebook.
Guy Harris, is my co-author of From Bud to Boss and the related training and resources, and creator of the DISC Personality Testing Assessment.  This uniquely qualifies him to host a podcast, titled Talk Like a Leader!
Each week since March 2019, he brings practical ideas exploring the mindset, skillset, and habitset of leadership communication. If you want to become a more effective communicator and a more confident leader, you will love this podcast.
Find it wherever you listen to podcasts, or on the website, or follow our podcast page on LinkedIn.
Our newest podcast looks at the way we work in remote and hybrid teams. Each week, you will find provocative discussions about what it takes to work remotely, master technology, develop your leadership and team skills, and just plain survive in the future of work. You will hear new and exciting voices in the world of remote and hybrid work from around the globe. Co-hosts Wayne Turmel and Marisa Eikenberry tackle the questions you ask and the ones you wish you had.
Find it wherever you listen to your podcasts, or on the website, or follow our podcast page on LinkedIn.
What's Next?
Stay tuned! The fourth professional development podcast from The Kevin Eikenberry Group is coming soon!