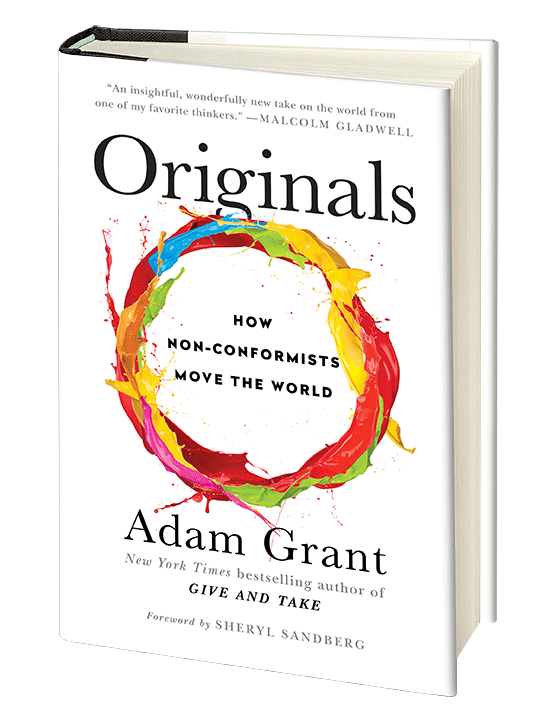 By Adam Grant
Adam Grant's first book, Give and Take, was excellent and so I was looking forward to this one. I was so interested that I pre-ordered it a couple of months before its release.
It's now been out for about a month and I predict it will be very popular, well-read and often referenced.
Sometimes, for that reason alone, it is worth reading a book – so that you are "in the know" and able to converse with others who have read it. Sometimes, the books in this category don't live up to the hype, and while you may have read it, it might not be a great book.
This is a good book and worthy of reading.
Grant is an excellent writer who weaves stories and research together in a very readable way. In this effort, he is focused on creativity and innovation; and trying to help the reader see how it happens, how we prepare for it, and how we can become more creative and original.
Grant takes us through an enjoyable 250+ page ride, but if you want to get to the crux – the actions that you can take distilled from the full book – you can go right to page 245 titled Actions for Impact. In the nine pages that follow he prescribes actions for individuals, leaders, parents and teachers.
The book will provide you with original thoughts about originality and how to create it; it will challenge your thinking and leave you fewer excuses for not taking action yourself, and if you are like me, you will enjoy every page.
If you want to move or change the world in large or small ways, this book will help you do it.