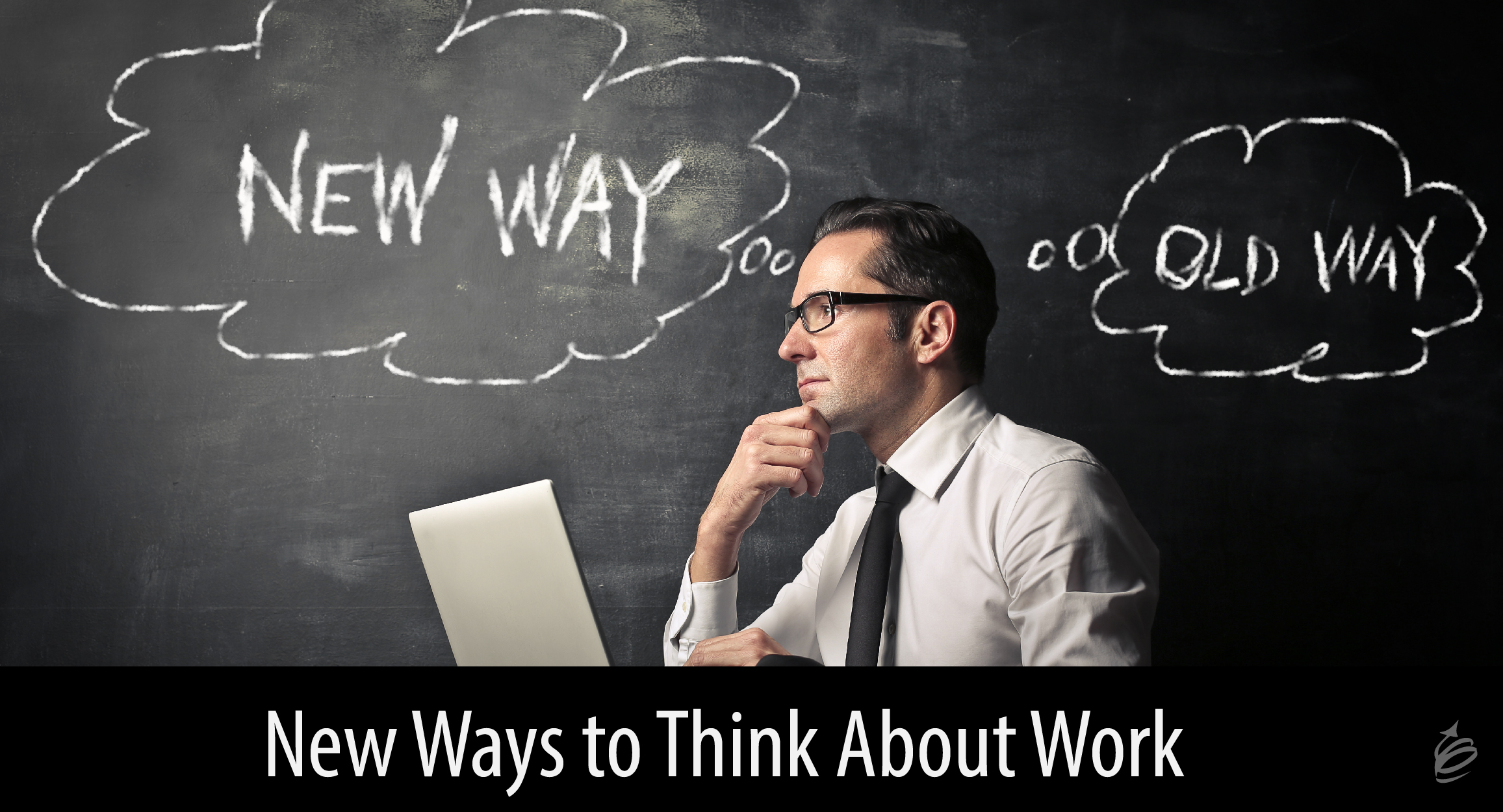 The idea for this article came to me knowing it would be posted on Labor Day, but the message here knows no season. We all have opinions, beliefs, and experiences with work and because of those things, we have developed working habits. My goal today is to give you some new input that will help you think about work in new ways, and hopefully help you get better results.
I remember a day when I was about twenty, my dad and I were in a field doing a physically difficult job in the beating sun. We took a break and he said, "That's why you are going to college, so you can work with your brain, not your back." Dad's comment pointed to a point we all recognize – that there are different kinds of work.
I, like my dad, am a believer in work.
Some people share the perspective of author Jerome K. Jerome who wrote, "I like work; it fascinates me. I can sit and look at it for hours."
All kidding aside, others share a belief closer to Dwayne Johnson who said, "Success isn't always about greatness. It's about consistency. Consistent hard work leads to success. Greatness will come."
Mr. Jerome was likely thinking about physical labor, after all that is the work we can see, and might want to avoid. The work "The Rock" is talking about could be hard physical labor, but can clearly transcend that kind of effort.
I am suggesting you think about work differently, or at least giving you suggestions of some things to consider. As you read what follows, don't just nod your head. Ask yourself if you are thinking in these ways. More importantly, ask yourself if you are working in these ways.
Work Smart. You've heard it; work smart, not hard. It sounds good, but it isn't that simple. First, smart work can be hard, so don't think of these as opposites. Working smart means using the tools at your disposal effectively, knowing that other tools could help, and using them too. These tools could be physical tools, technology, processes, or mental models. Using a variety of tools well is working smart.
Work Thoughtfully. Working thoughtfully requires a change of pace. When we plan, we are working thoughtfully. When we reflect on past experiences before diving into the next one, we are working thoughtfully. Stop and think – that is the first step in your effort, and sets up the job that follows to be more effective.
Work Purposefully. What are you working for? What are you trying to accomplish? When you are clear on your answers to these questions, your work will be far more effective and rewarding. As a bonus, when we are doing something that is meaningful to us, it feels less like work – we aren't making ourselves do it, we are doing it because we want to.
Be Willing to Work Hard. Everything above can be hard. It can make you physically, mentally, and emotionally tired. But you won't reach your goals, won't reach your potential, and won't have success without the willingness and ability to get to it.
On this Labor Day, or any day, make your goal not just to labor or work, but to do the right labor at the right time for the right reasons. When you do that, you will have greater success and greater rewards. That is a new way to think about work.