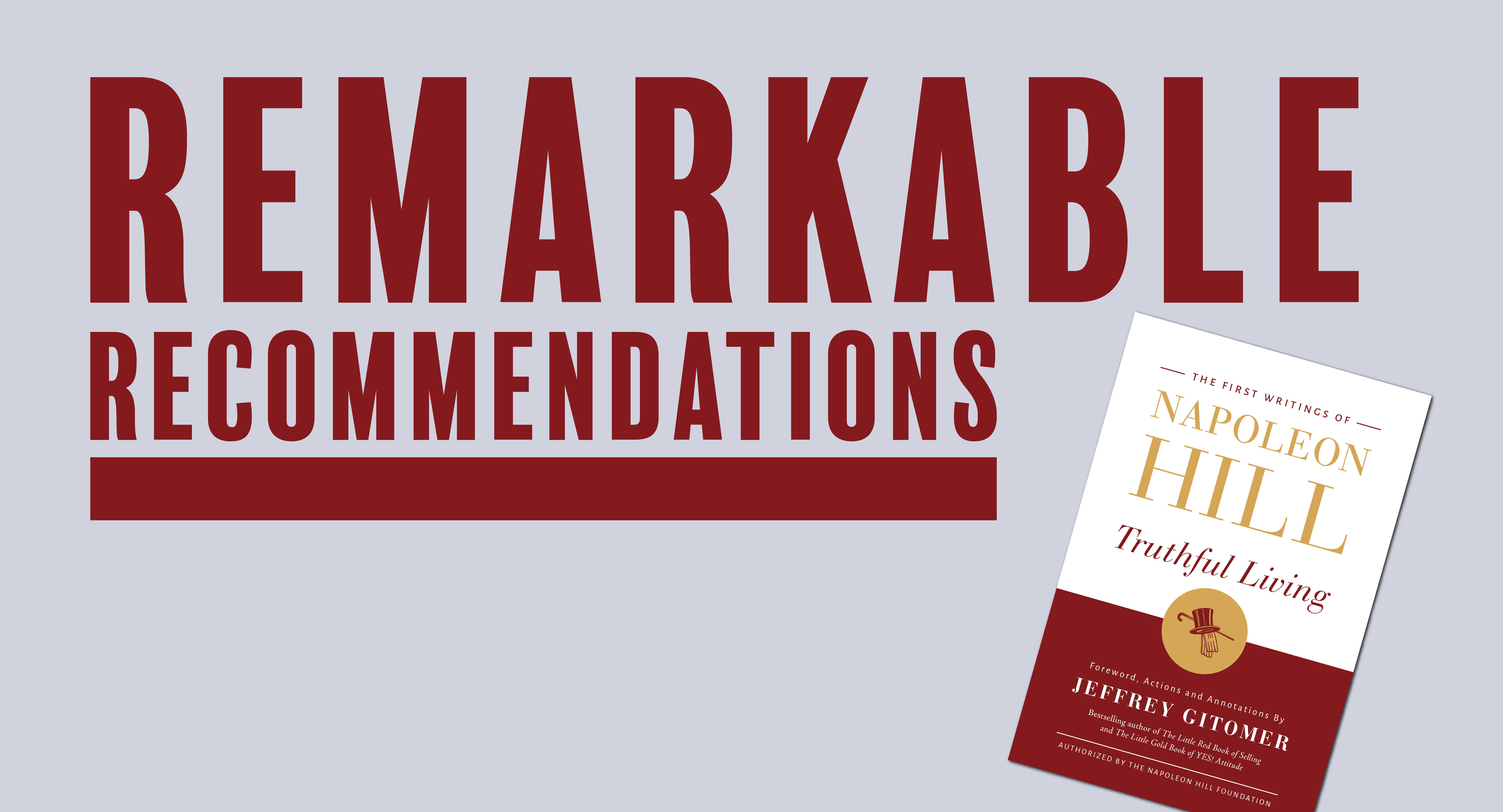 One of the most influential books I have read is Think and Grow Rich by Napoleon Hill. In fact, I have read it several times. Originally published in 1937, it has sold over 80 million copies. Hill can clearly be seen as an old master – one worth reading. He wrote many other books during his lifetime, and until recently fans thought all of his writing had been published.
But in October of 2018, bestselling author, sales guru, and Napoleon Hill fan, Jeffrey Gitomer, published a new book in conjunction with the Napoleon Hill Foundation titled Truthful Living: The First Writings of Napoleon Hill.
Best of both Hill and Gitomer
This new book is a treasure of Hill's earliest writings. Gitomer kept Hill's words verbatim. Many of these lecture notes were written in the 1910's, so the language will be different than you are used to, and some of the popular examples are dated (much like Think and Grow Rich), but it doesn't change the powerful writing on timeless truths about living, thinking, parenting, business, and life.
Gitomer adds words in each chapter to challenge the reader to think and apply Hill's lessons. His writing is meant to and succeeds in supplementing Hill's original work.
Is this a new book, or one that was written 100 years ago? The paradox doesn't really matter. The fact is that this is a book worth reading. If you haven't read Think and Grow Rich, buy both. Read them both this year, giving yourself time to savor, consider, and apply the words.
If you want to learn more about this book, listen to or watch my conversation with Jeffrey as we discussed it on The Remarkable Leadership Podcast.