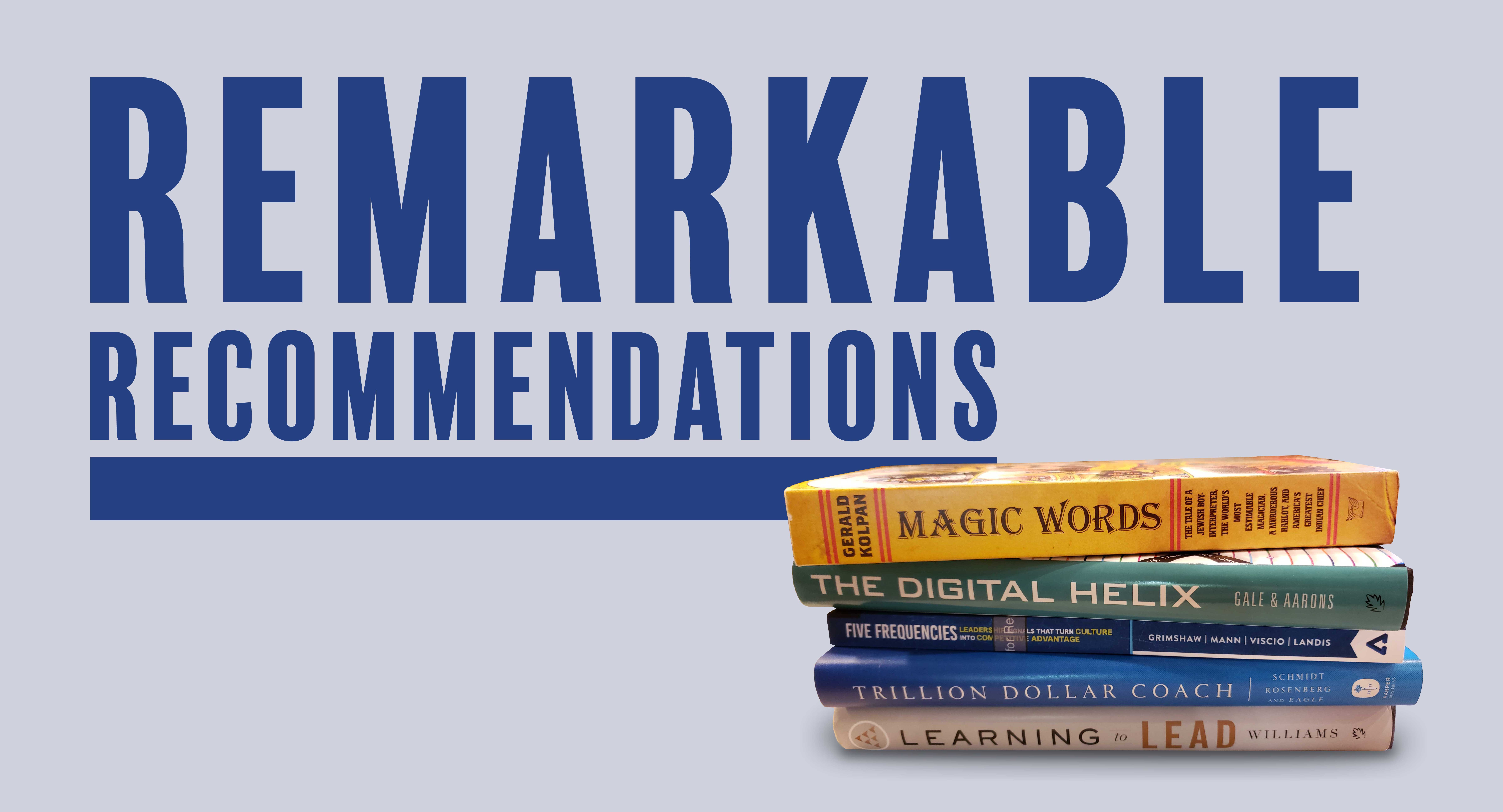 I love to read. My mom tells the story of Grandma (my Dad's mom) giggling about the new mother reading to me even as an infant. Later in life, seeing me as an avid reader, Grandma admitted to mom that perhaps that early reading made a difference. I don't know why I love to read, but I am sure glad I do. As I start my vacation, I thought I would share my vacation reading list with you, and close with some thoughts and comments about the list.
The List
This is in no particular order other than the way the books are stacked in front of me. Since I haven't read them yet, I'm not recommending them, just sharing the list. I am confident that I will both learn from and enjoy each in their own way.
Magic Words – The Tale of a Jewish Boy Interpreter, The World's Most Estimable Magician, A Murderous Harlot, and America's Greatest Indian Chief by Gerald Kolpan. With a title like that, I think it will be a wild ride! Recommended by a mentor of mine, this is the only novel on the list.
The Digital Helix: Transforming Your Organization's DNA to Thrive in the Digital Age by Michael Gale and Chris Aarons. Organizational Culture is something I always am learning about – for our company and those we consult with. I hope it provides new insights moving forward in the digital world.
Five Frequencies: Leadership Signals that Turn Culture into Competitive Advantage by Jeff Grimshaw, Tanya Mann, Lynne Viscio, and Jennifer Landis. I love the sub-title – another new book about leadership and culture.
Trillion Dollar Coach: The Leadership Playbook of Silicon Valley's Bill Campbell by Eric Schmidt, Jonathan Rosenberg, and Alan Eagle. A bestseller earlier this year, I am looking forward to the stories and insights I can gain from this very influential coach, as told by his clients.
Learning to Lead: The Journey to Leading Yourself, Leading Others, and Leading an Organization by Ron Williams with Karl Weber. This is right up my personal and professional alley. I am looking forward to it.
There are a couple more books in my briefcase, but there you have it – my vacation reading list.
Some Final Thoughts
This list is eclectic, though not as much as it might be. Some on this list I am reading in preparation for upcoming conversations with the authors on The Remarkable Leadership Podcast. While I thought you might find my reading list fun and interesting (and might add to your own list), I really hope you choose to do the same. When you pack your bags, make sure to pack the books on your reading list!
And when you do pack (or after you return), share one or more from your list in the comments below.