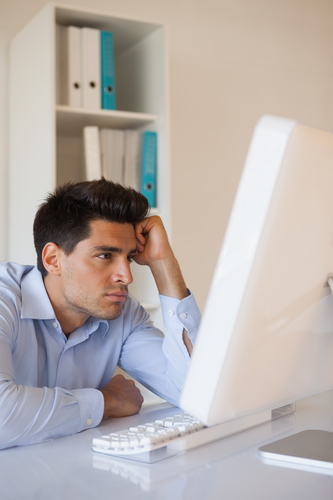 Most of the research says that remote workers are more productive than their on-site counterparts.
But…
That can be a pretty low bar.
The fact is most everyone can increase their productivity, and I'm guessing if you are still reading, that includes you.
It certainly includes me.
I worked in a Fortune 10 company, in the office, then started my own company and worked . . . alone.
While I now have a team of people and come to the office (when I'm not traveling), I do spend many days a year traveling, so I still understand the challenges of working remotely – and much of my team works that way too.
On top of that, as the co-founder of the Remote Leadership Institute, we've been talking to organizations about their challenges with a remote workforce for a couple years.
Guess what?
Productivity is on their minds. So much so that one client asked us to build a remotely-led learning session for their remote employees to help them become even more productive, given the specific challenges they face in being away from their team mates.
Since I have been on both sides, and am a long-time student of and practitioner of improving my personal productivity, I accepted the challenge.
And now, we are releasing a version of that program to the general public (that includes you!)
I'll be delivering this publicly for the first time on March 10 from 2-4 pm ET. The group size will be capped and kept small so you can get your specific questions answered and we can help you overcome your particular barriers and challenges. The session is called: Maximizing Your Productivity as a Remote Employee. It is an important topic, and you can get all of the details and registration information here.
I hope to see you then! Register now.