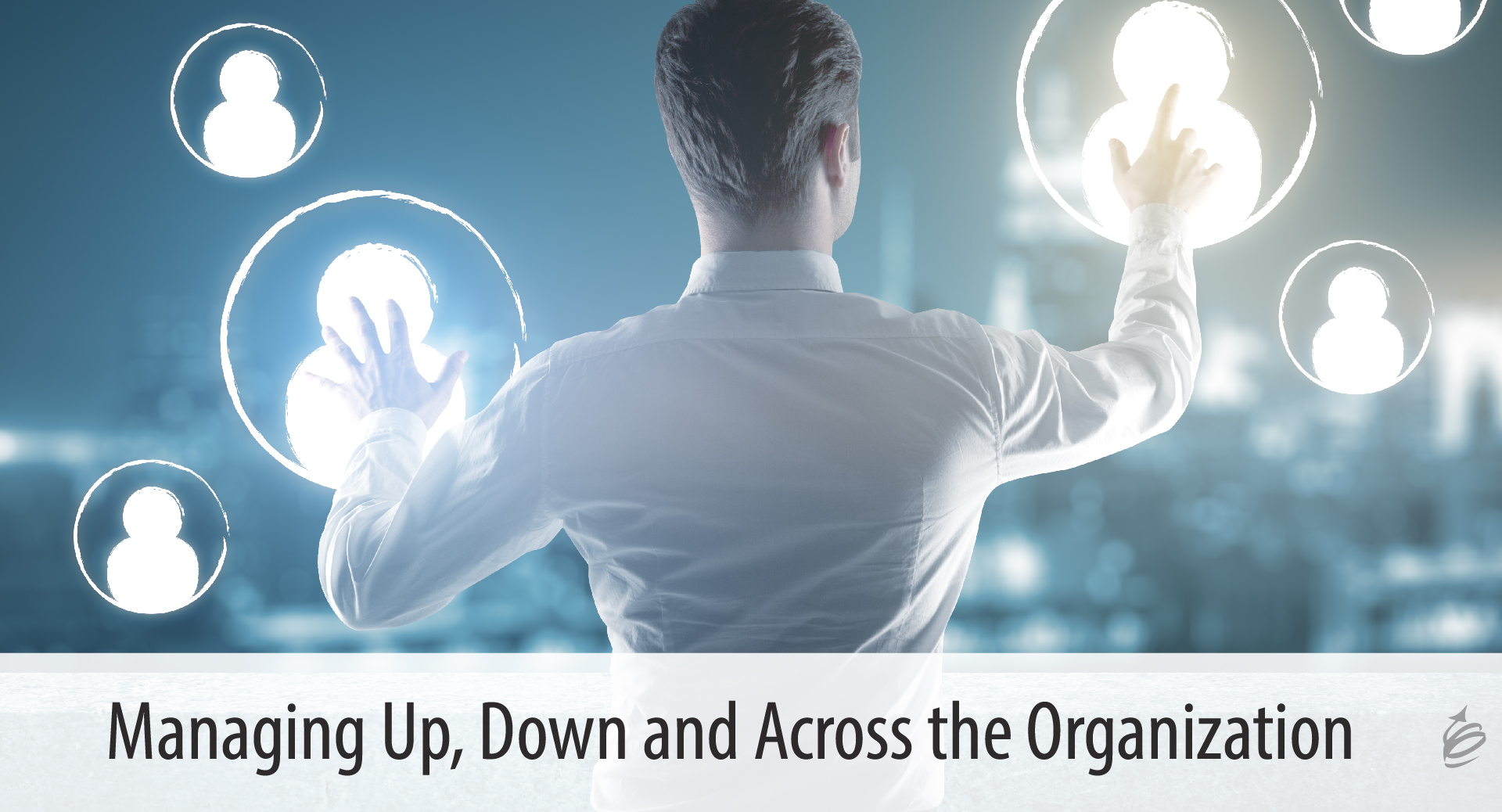 How do I manage up? How do I manage my peers? I hear these two questions frequently. Fundamentally, people are asking about managing without position. While there is much we can learn about managing those we do lead, often people feel at a loss about influencing when we don't have positional power.
There is plenty to unpack in that paragraph. The question of the role of position in our relationships and perceived ability to have influence. The shift from managing without position to focusing on influence instead. The questions are prevalent and relevant, and I have some thoughts and proven strategies to help.
Some Answers to the Questions
Because of these questions and because we are often blinded to the solutions (when they are right in front of us), I'm excited to announce that we have teamed up with LinkedIn Learning to create a new course titled Managing Up, Down, and Across the Organization. This short course will help you:
Understand what managing without position means.
Gain a new mindset for influence.
Manage and influence your boss (and theirs) as well as your peers.
Give you some new insights for managing those you do lead.
I will help you in these areas through 18 videos – totaling only 40 minutes in length. This course will give you a new mindset, and a raft of new skills to help you manage without position. To influence others regardless of their relationship to you.
To You From Me and LinkedIn Learning
If you or your company have a LinkedIn Learning subscription, you are set. Simply clink the link to get started. If you aren't, you can click that same link to see a free preview and buy this specific course.
If you would like to further support your leaders in their skills with influencing – with or without position or authority – let's talk. Send us an email and we can have a call or conversation about those needs and explore together how we can help.