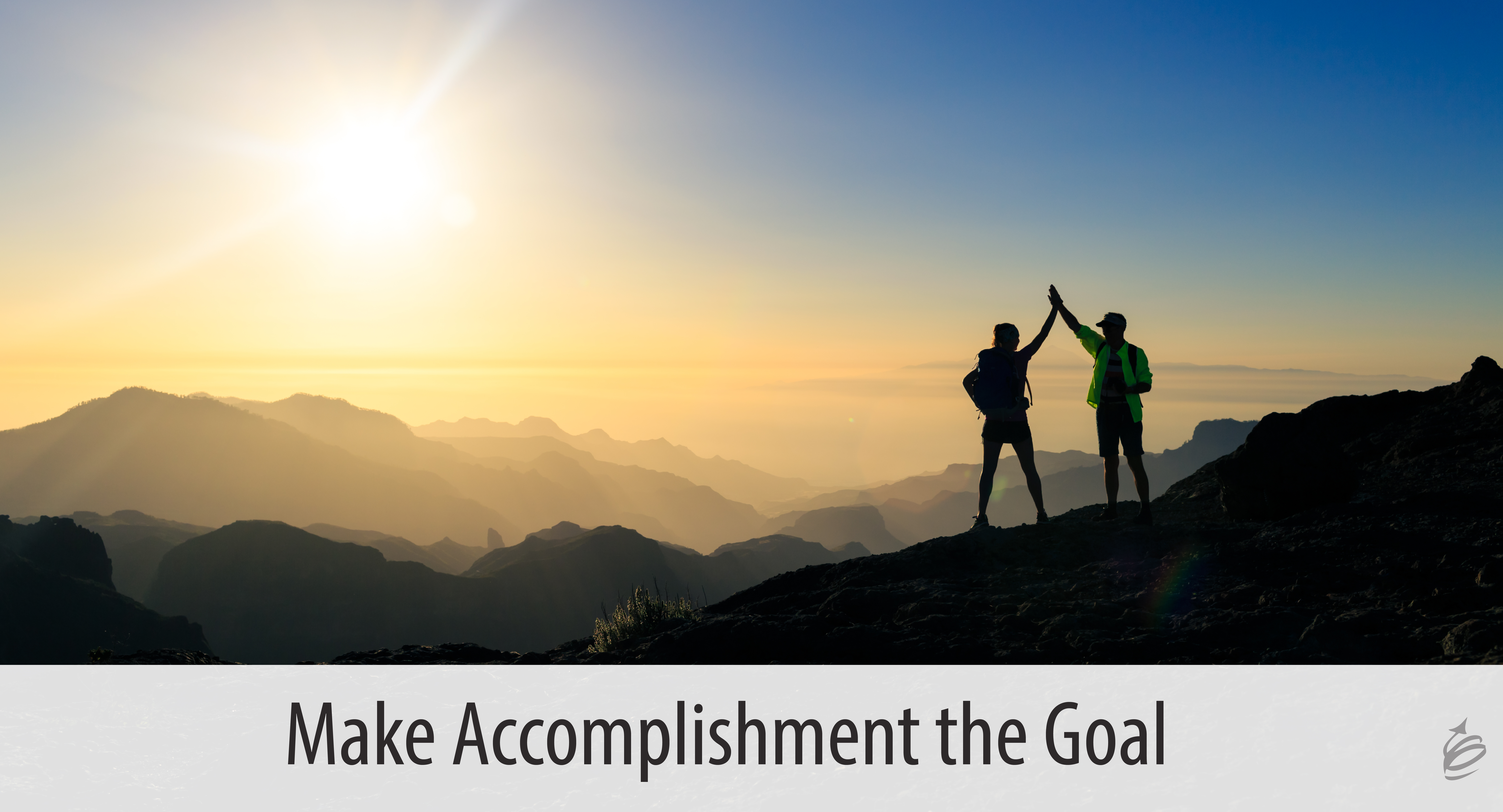 Busy, is a four-letter word, even if it isn't the type my mother warned me about. Generally, we feel like things are getting done when we are busy, yet "busy" is a symptom of a rampant problem – one that most people don't even realize. If we want to improve personal productivity and the productivity of our organizations, we need to change our focus.
Let's say you needed to dig a hole. You have a shovel, you know how to use a shovel, and so you get busy digging. It is hard work, but you are making progress. If someone came up and asked how you were doing, you would pause, wipe the sweat from your brow, and say, "I'm busy." They would agree, perhaps commiserate for a moment then you would get back to work.
Which is all well and good.
Unless you could get a backhoe.
The backhoe might do the job in 10%, 5% or 1% of the time – with perhaps less risk of injury and more.
The "busy" perspective puts the focus on activity.
The productive perspective puts the focus on accomplishment.
The Trap
Unfortunately, we might not be very productive.
Productivity Defined
Any definition of productivity will talk not just about inputs (doing the work, being busy), but outputs (accomplishments, outcomes). Most importantly it will compare them – how much activity does it take to make the accomplishment.
How to Change the Goal
I'm confident that you follow my logic and would agree that all our activity is meant to accomplish something. Yet I am hopeful that my example shows that it can be easy to shift our focus to the activity itself. Here are five things you can do to increase your personal productivity by keeping accomplishment as the goal.
Slow down. I know, it sounds counterproductive. But when you immediately go into action, you may miss the big picture – and work by habit, rather than looking for the "backhoe" solution.
Ask more questions for clarity. Whether the task was given to you or you determined it yourself. Make sure you understand what the desired outcome is and keep that at the front of your mind before you start shoveling.
Change your To-do list. Rather than listing activities – "make calls" – write your tasks as outcomes – "five calls made". If you are busy making calls, then you can cross off the first item, but that doesn't mean you have reached your goal.
Keep your goals in front of you. If you look at your goals each day, you will be more focused on the most important work – and be thinking productivity, not activity.
Think in a new way. Ultimately what I am urging you to do is think about outcomes all the time. When you keep your focus there you will ask better questions, find more backhoes and increase your personal productivity significantly.
Make accomplishment your goal and your focus and you will get far more done.
…..
The wise leaders who are members of The Remarkable Way will spend the entire month of September working on building both their productivity and the productivity of their team members too. Your chance to join them is rapidly closing. Want to learn more? Go here now!