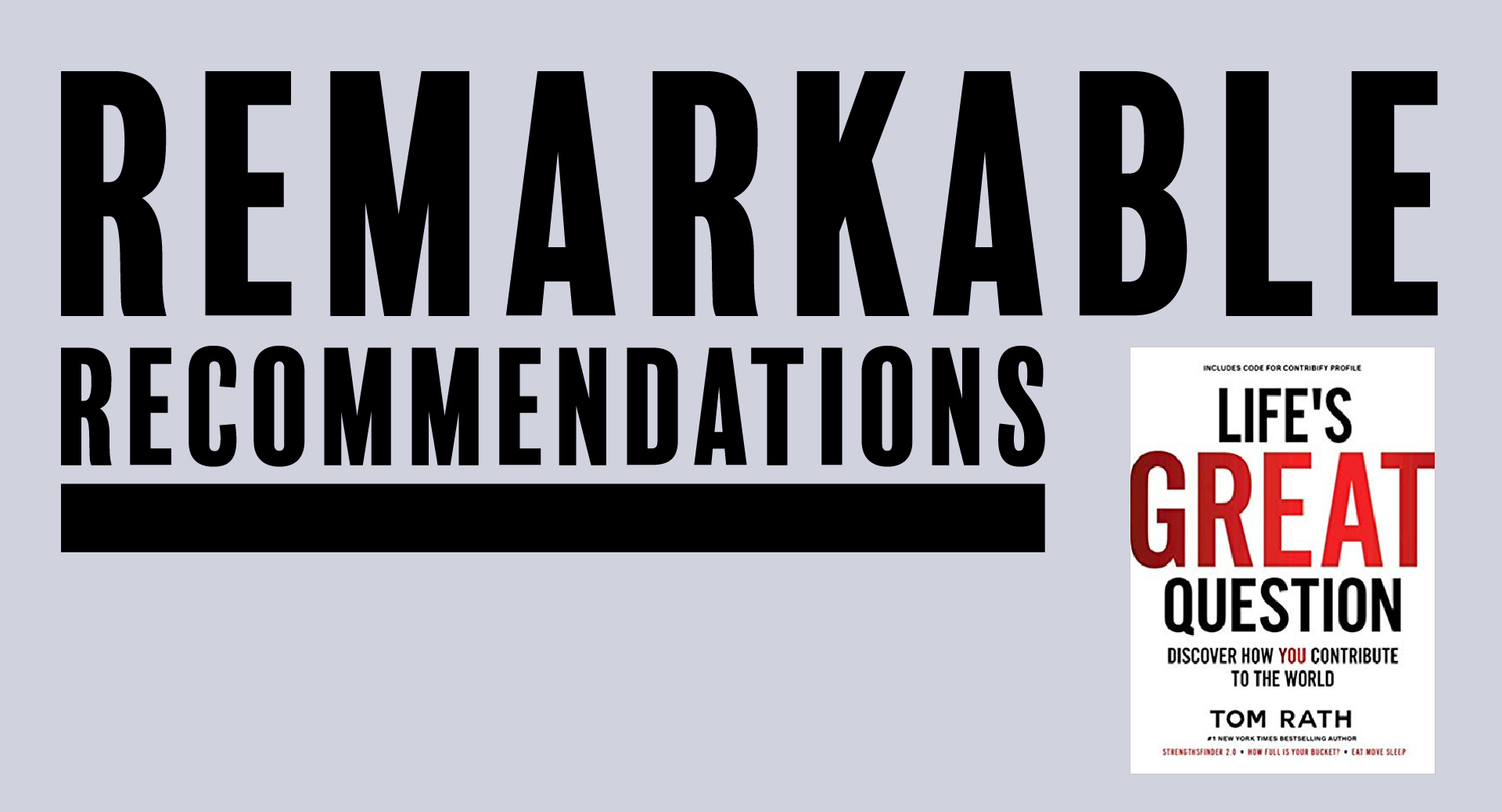 There are big questions we struggle with throughout our lives. Tom Rath advances the idea life's great question is "How can we best contribute to the world?" Whether or not you consider it the biggest question, it is not hard to argue that it is a good one. Knowing our life purpose and how we can make a difference can lead to a more fulfilling and satisfying life.
In, Life's Great Question: Discover How You Contribute To The World, Rath outlines the results of his latest research and identifies twelve basic ways we might be able to contribute to the world. The first half of this very readable book describes those twelve types of contributions.
Those contributions, from his Contribify model include:
Achieving
Adapting
Challenging
Connecting
Energizing
Influencing
Initiating
Organizing
Perceiving
Scaling
Teaching
Visioning
Like in other of his books, as a reader you receive a code to take the assessment that helps you understand your unique balance of contributions in your personal profile.
The back of the book works more like a user's guide to better understand the blends that make up a profile. If you are looking to find more meaning in your life, wanting to find your life purpose and incorporate it into all parts of your life, this book will both inform and inspire you.
If you want to hear the author talk with me about some of the ideas in this book, you can listen in to our conversation on The Remarkable Leadership Podcast.