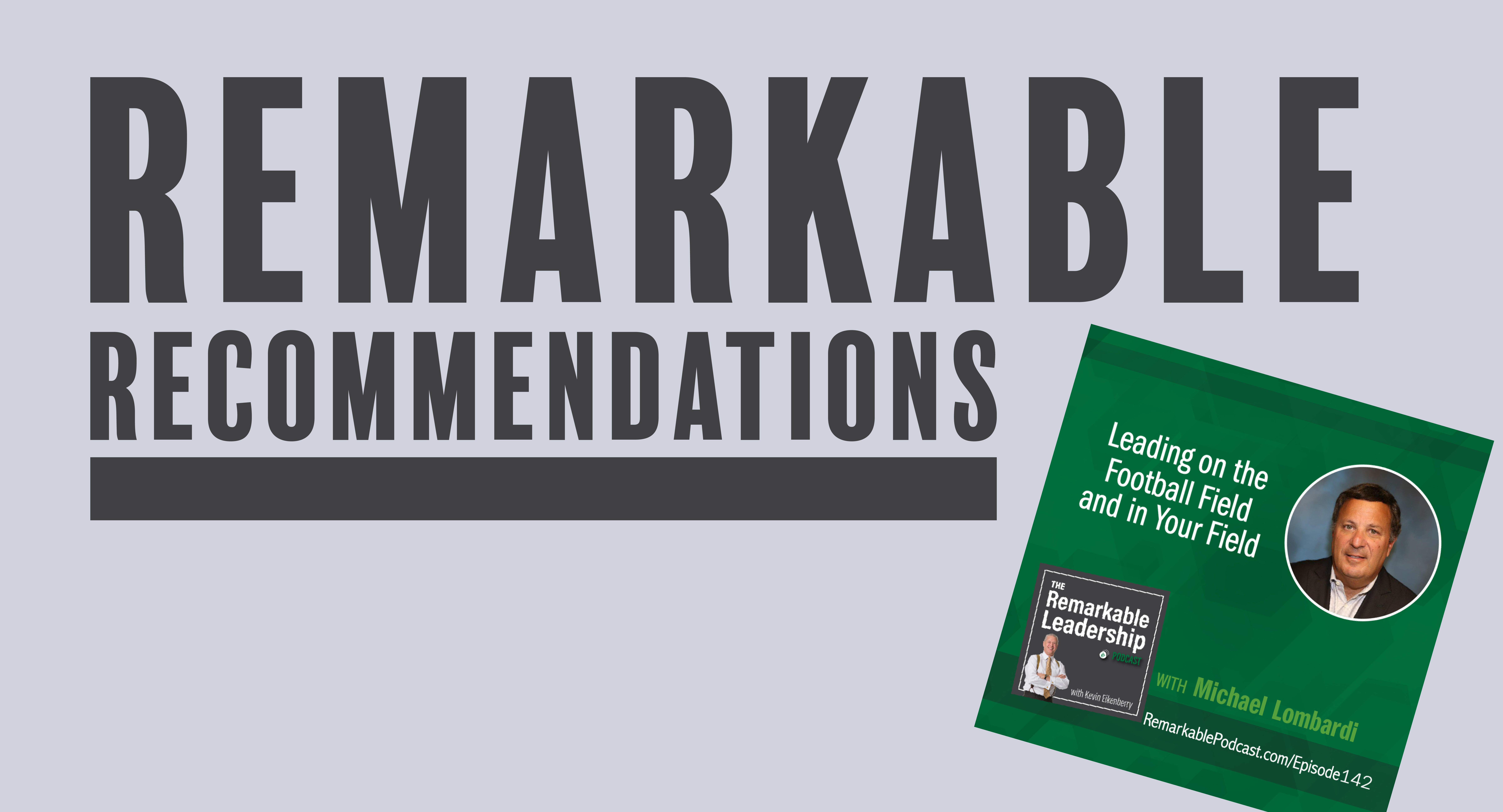 While the NFL has become a year-round sport, this week, as we head towards the Super Bowl, you really can't escape it. Whether a fan or not, I believe you can find leadership lessons from NFL football. I'm giving you four ways to garner those lessons from four different sources.
All of these resources come from The Remarkable Leadership Podcast. I have had a chance to interview/have conversations with four people connected to the NFL – an executive, a Super Bowl winning player, an official, and a cheerleader. I'm like a real journalist, covering all sides of the story. Let me tell you about each of these people and our conversations.
Michael Lombardi – NFL Insider and author
Michael is a true NFL Insider. Most recently, he was on the coaching staff for Bill Belichick with the New England Patriots' front office. Before that, he spent thirty years working for the San Francisco 49ers, the Oakland Raiders, and the Cleveland Browns (where he was general manager for two years). Now, he hosts a popular podcast and has written a great book about football and leadership, titled Gridiron Genius: A Master Class in Winning Championships and Building Dynasties in the NFL. Michael and I share a love of studying leadership, and we discuss some of our favorites on the show. Michael has done almost everything you can do in professional football, except wear a helmet. Given that, it won't surprise you that there is a football flavor to this podcast. But the lessons go far beyond the gridiron.
Watch or Listen and learn more here.
But there is more to this article than Michael, even if his picture graces the image above …
Gary Brackett – Super Bowl Champion Linebacker and entrepreneur
Gary Brackett won a Super Bowl as a caption of the Indianapolis Colts, but that wasn't the focus of our conversation. In fact, we talked relatively little about football. We didn't talk too much about his book, Winning: From Walk-On to Captain, in Football and Life either. We talked far more about his experience in building his chain of restaurants, and lessons as an entrepreneur and leader. If you want a primer on how being a successful NFL player translates to business, take a listen.
Bryan Neale – NFL Official and Sales Coach
Bryan is a sales coach and consultant, and a few years back, he reached his goal of becoming an NFL official. I'm guessing you have never listened into a conversation with an NFL official, learned about their preparation, or even thought about how that might be instructive or translate to your work as a leader. There is more relevance than you would likely imagine – there are leadership lessons from NFL football, beyond the players! Plus, Bryan is a just a great guy.
Kelly Roach – Former Eagles Cheerleader, podcaster, and author
I had the chance to be on Kelly's podcast Unstoppable Success Radio (learn more here), and after that experience, I invited her to join me. As an accomplished coach, we talked almost entirely about achieving greater success and helping others grow too. But since she is a former Eagles cheerleader, and since we talked soon after her team had won last year's Super Bowl, we had to talk football just a little bit.
There you have it, an all-pro line up of ways to learn leadership lessons from NFL football – perfectly timed before the big game.