By Mark Goulston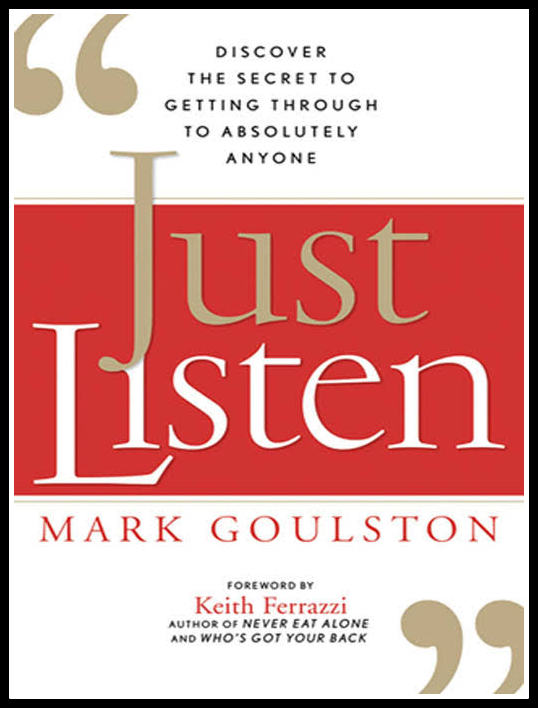 What is a more universally valuable skill than being a good listener?
While I know a number of people who are really good listeners, they are in the minority, and are only really good in some situations. And, through my work over the last 30 years, I have observed that nearly everyone, whatever their skill level, would like to be better at this skill.
Enter Just Listen.
This book, released in paperback earlier this year, has been around for a number of years, and frankly, I'm disappointed I wasn't aware of it sooner. It is the best book entirely on listening that I have ever read.
After a short introductory section, this book is divided into three major parts:
Nine core rules to help listen more effectively
Twelve tools to apply in a wide variety of situations
"Fast fixes" for seven challenging situations
This outline shows you that the book is well-organized and easy to navigate. Each chapter could be read and applied in a self-contained way. The author recommends understanding the nine core rules first, and I agree with him, but after that, the book could be used as a field guide to life's situations and building relationships with people in all parts of your life.
Beyond being well organized, the book is easy to read, with examples and situations you will recognize and that you find yourself nodding your head about.
Listening is important to understanding someone's message, persuading them, building relationships and trust with them, and much more.
Listening is, of course, a skill worth building. If you are serious about doing that, I strongly encourage you to buy a copy of this book, and read it. If you are like me, it will be one you read more than once.