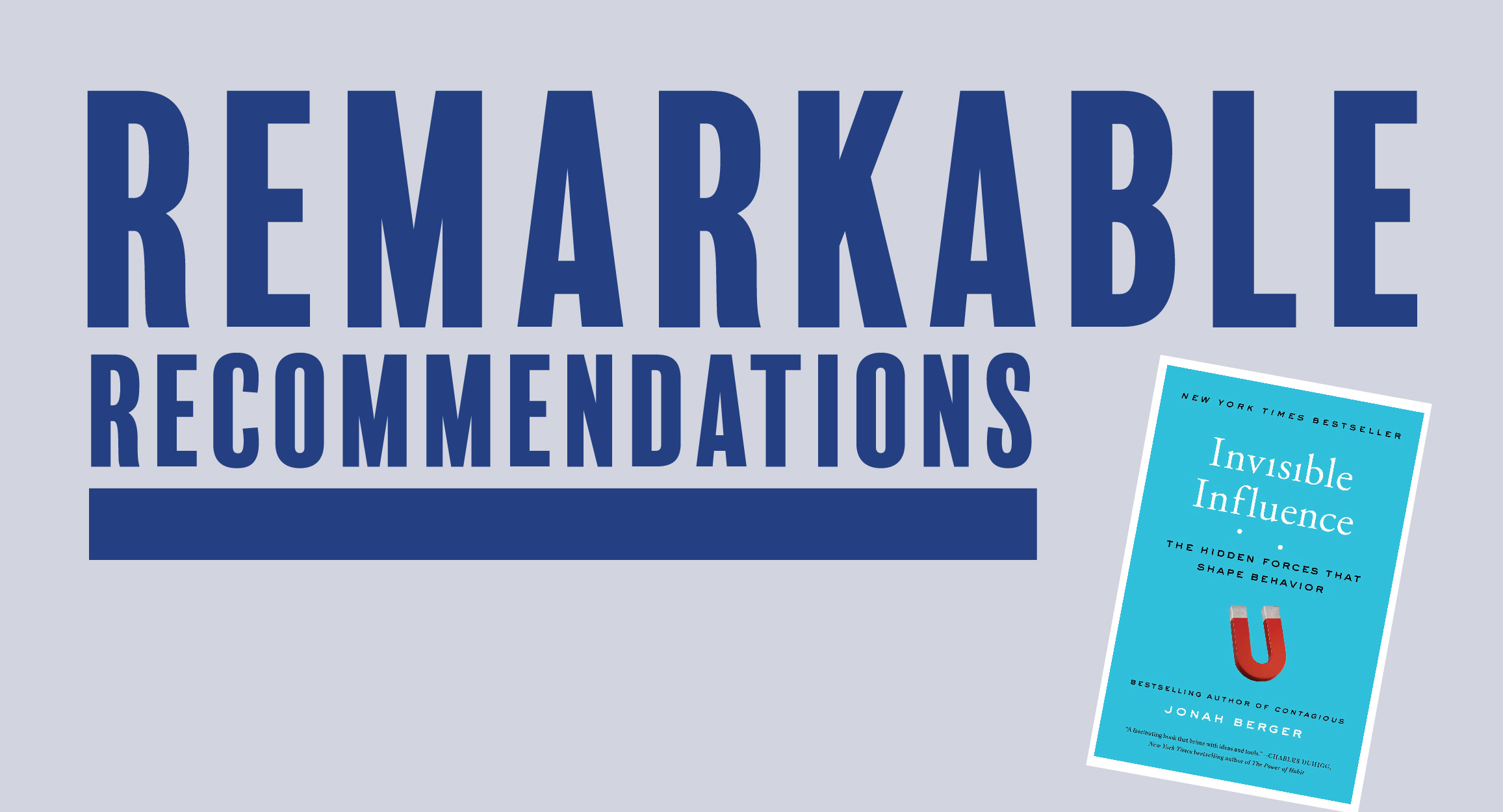 Influence is a topic I have long been interested in for both personal and professional reasons. And since everyone is influencing and being influenced every day, I wonder why more people don't share my keen interest. If you are (or would like to be) a student of influence, make Invisible Influence by Jonah Berger part of your curriculum.
You may be thinking, "This is a consumer behavior or marketing book." And it definitely is. But don't stop reading or dismiss its value if that isn't your professional interest. How much do you understand about what influences you? One of Berger's fascinating ideas is that while we may see how others are influenced, we rarely see it in ourselves. Read this book from that perspective – to understand your own behavior. It will open your eyes and help you see some things in your world differently.
As a communicator, speaker, and leader (as well as a marketer), I always want to understand more about influence. Berger provides ideas far beyond the marketing angle. You will find nuggets throughout this book that will help you understand what works in influence, and why.
While the book is research-based (the author is a professor of marketing at Wharton), it is interesting and fun to read. Whether you are newly intrigued with influence or already vaguely familiar, this is a great place to start. And if you are a serious student of influence, as I am, it is a must read.