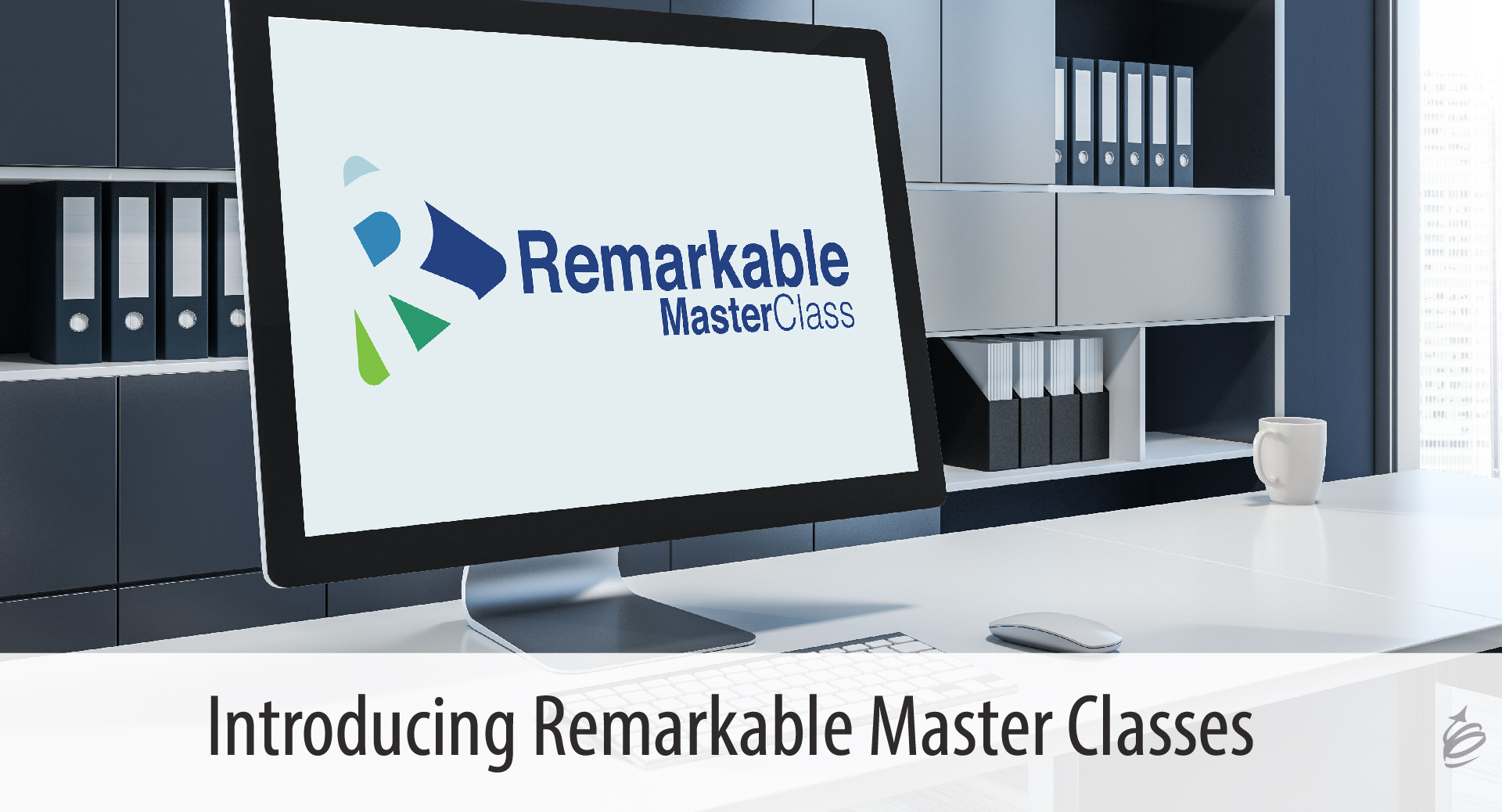 I've been in the learning and development world since it was called "the training department." And over that nearly thirty years, I have seen every possible trend in learning approaches. The latest, and perhaps one of the most timely and relevant, is the master class format. Today, I am proud to announce our version of this important learning approach – the Remarkable Master Class.
What Is a Master Class?
There are a few different takes on the master class format. Almost all versions give learners access to valuable content in bite-sized pieces. They are consumable whenever and wherever you want, in whatever order you prefer. You can find master classes on virtually any topic, hobby, or skillset. We have entered this realm because we believe that this format and approach to learning can play a huge role in helping people build their confidence, skills, and results in important areas.
Why Should You Care?
Life and work are pulling you in more directions than ever. No doubt there is and always will be a place for longer learning sessions, whether virtual or face-to-face. Yet we often need something targeted to a specific need that is instantly available and reviewable anytime. That is what a Master Class can do for you.
There are great resources for these with large catalogs of classes, but you might not know much about the instructors. With Remarkable Master Classes, you will know who is teaching – me! And you will know that each Master Class will be consistently delivering great, valuable content with a consistent philosophy.
What are We Offering You?
Each month, we will be releasing at least one new master class aimed at helping leaders and/or other professionals build a specific, necessary, and relevant skill. With each new master class, we will also offer the chance to upgrade to a PRO Membership for a year. PRO Membership adds an additional catalog of resources, including three foundational master classes (Remarkable Learning, Remarkable Mindsets, and Remarkable Productivity – the core of our learning), and many other materials curated just for PRO members. And when you upgrade to PRO Membership with a Master Class purchase, you get your initial master class for free, as well as discounts on any future Master Class that you purchase.
Ok, So What is the First Master Class?
Along with the three foundational Master Classes in PRO Membership, today, we are releasing Remarkable Delegation: Delegating Intentionally and Effectively. If delegating is a challenge for you, this Master Class will build your confidence, help you overcome any resistance to delegating, and most of all help you do it better than ever.  You can get all the details and access to the best work I've ever done on delegation right here.