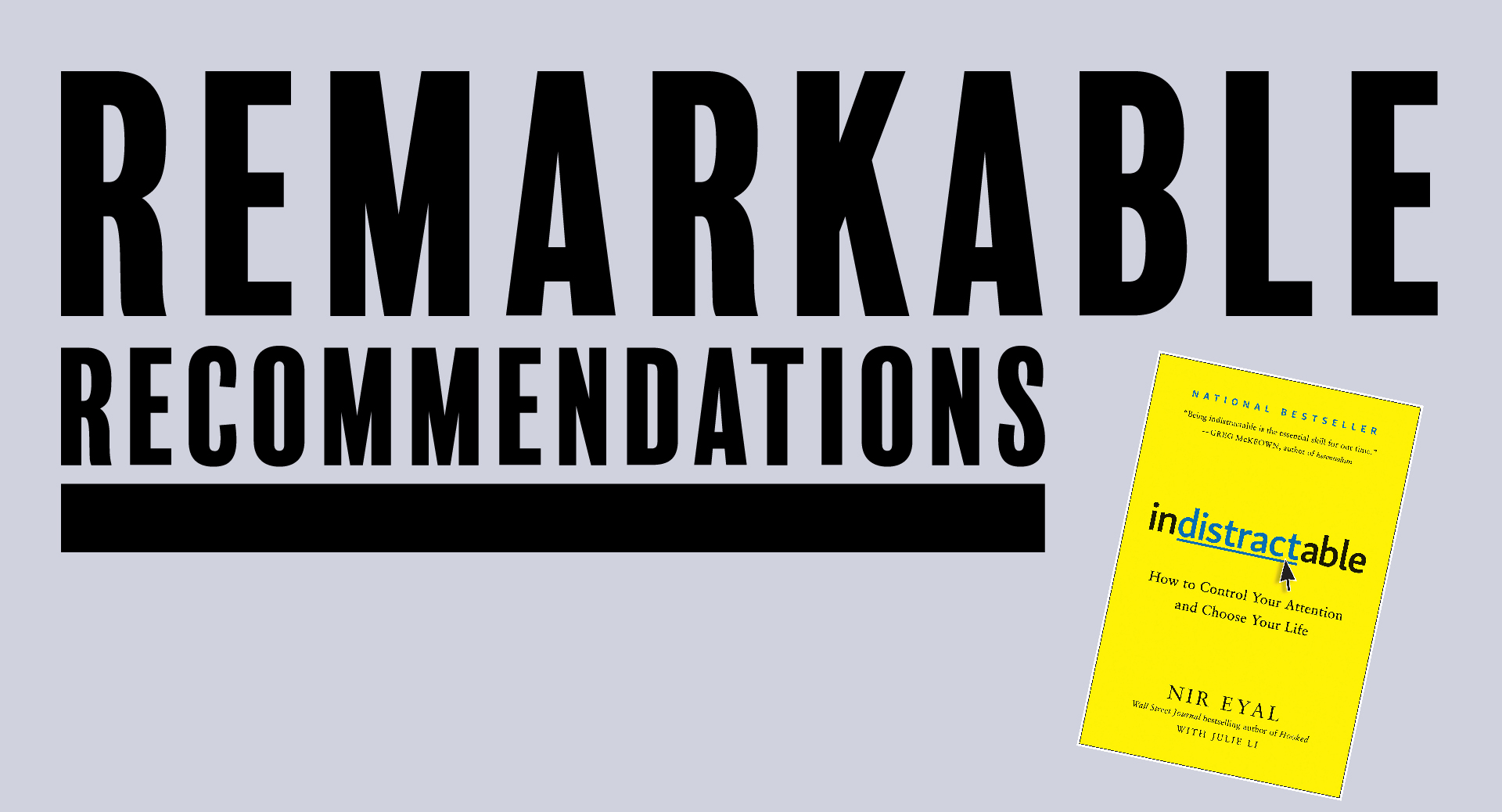 I don't know about you, but it seems there are more things to distract me than ever. And since distractions are the enemy of productivity and achievement, I'd like to change that. Rather than lamenting those distractions, I'd rather learn the skills for managing distractions. Enter this book, which promises to help us control our attention and choose our lives. That sounds good to me.
Indistractable
Indistractable is a word that my word processor doesn't recognize, but it was coined by Nir Eyal. It is the perfect word to capture the idea of creating for ourselves the power to stay focused on what we want and manage our attention so we can reach our goals.
Those goals could be getting tasks done, reaching a goal, or building better relationships with those we care about. The purpose for reading is yours. The book helps us remove and manage distractions that get in the way of any of those outcomes. Indistractable offers four major ideas, forming it's four sections:
Master internal triggers
Make time for traction (the author defines traction as the opposite of distraction)
Hack back external triggers (the sources of many distractions)
Prevent distraction with pacts
Looking at that list, you may target one section as what you are looking for. While each section is valuable and can stand on its own (the short chapters on external triggers can be implemented immediately), the entire book is valuable and relevant for all of us.
It is well-written and designed to be read in short bursts. I appreciate how the author is focused on us applying the ideas. While there is research included, the focus of the work is using these ideas in our lives.
Published in 2019, it doesn't mention the current wave of working from home, yet it is completely relevant for this reality. If you are finding your distractions at an all-time high, or you just want greater attention and focus, this is the read for you.