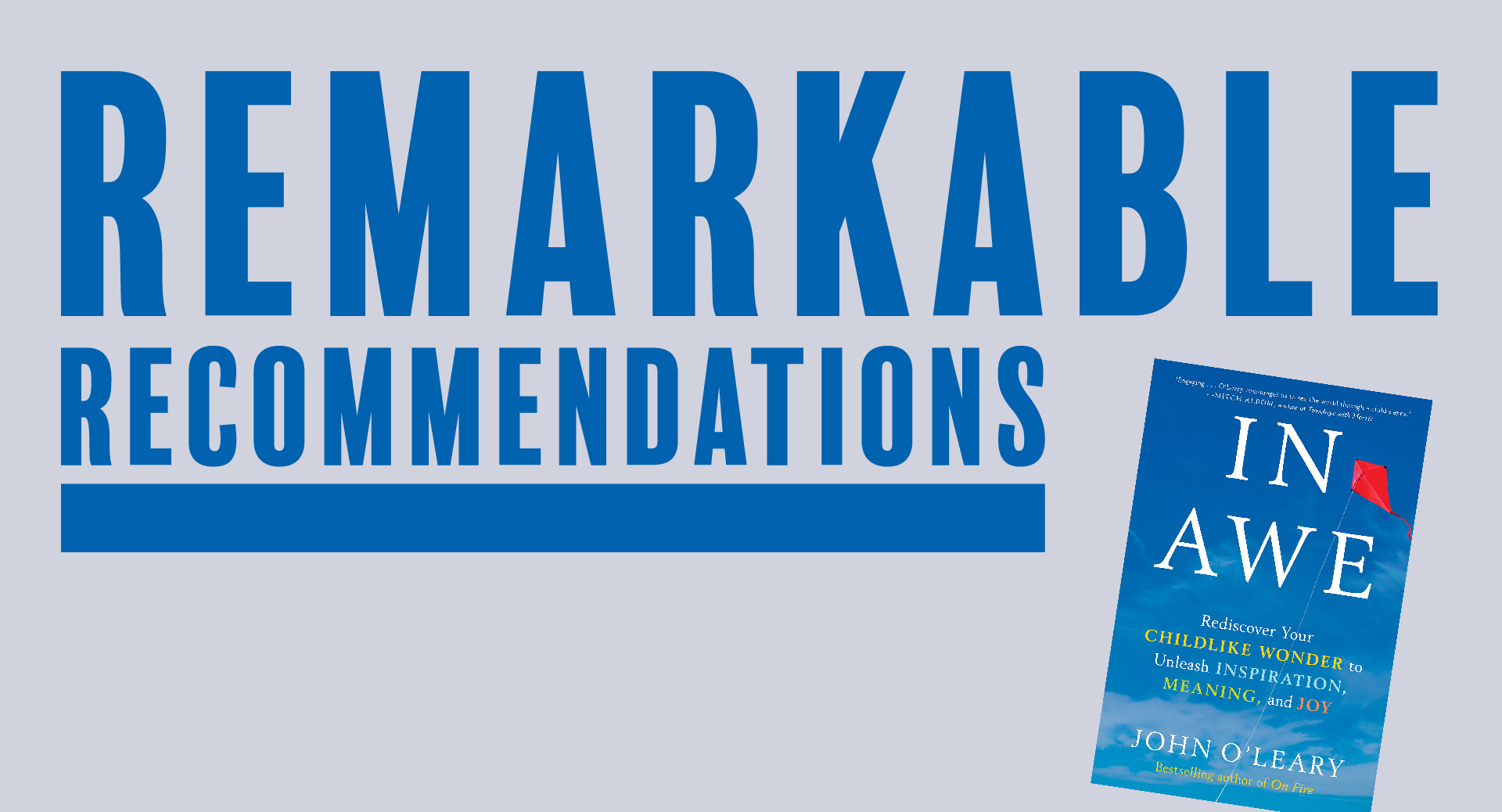 Have you ever seen a child completely filled with wonder? Do you notice how they almost glow? If you think for a minute, you can remember what those moments where like for you, too. Childlike wonder creates a moment of complete presence and joy. According to John O'Leary's new book, IN AWE: Rediscover Your CHILDLIKE WONDER to Unleash INSPIRATION, MEANING, and JOY, childlike wonder is something we can cultivate, whatever the age. And when we do, great things can happen.
The subtitle of the book may seem confounding to you. Yes, you want more inspiration, meaning, and joy – who doesn't? But how do I achieve that by acting like a kid?
Five Senses of Childlike Wonder
John O'Leary is one of the most inspirational people I have met. He lived through a truly unbelievable situation as a nine-year-old (he talks about that in his book, On Fire). He looks at his experiences and observes his own children to help us see that kids have a key that we have misplaced. The five sections of the book each focus on a unique childlike sense:
Wonder
Expectancy
Immersion
Belonging
Freedom
Even from this simple list, you begin to see the connection back to being a kid and that perhaps there is more there we can learn than we might have thought.
Throughout the book, John shares great examples and stories. But beyond the engagement and enjoyment that the stories bring, he delivers specific ideas and actions that we can take to create a sense of wonder, to live in the moment, and to find more joy and meaning every day.
This is an enjoyable book, a practical book, and an important one, too. Read it this summer. Think about your childhood and watch the children around you as you read. You'll rediscover your childlike wonder – and learn how to rekindle it at the same time.
If you want to hear the author talk with me about some of the ideas in this book, you can listen in to our conversation on The Remarkable Leadership Podcast.