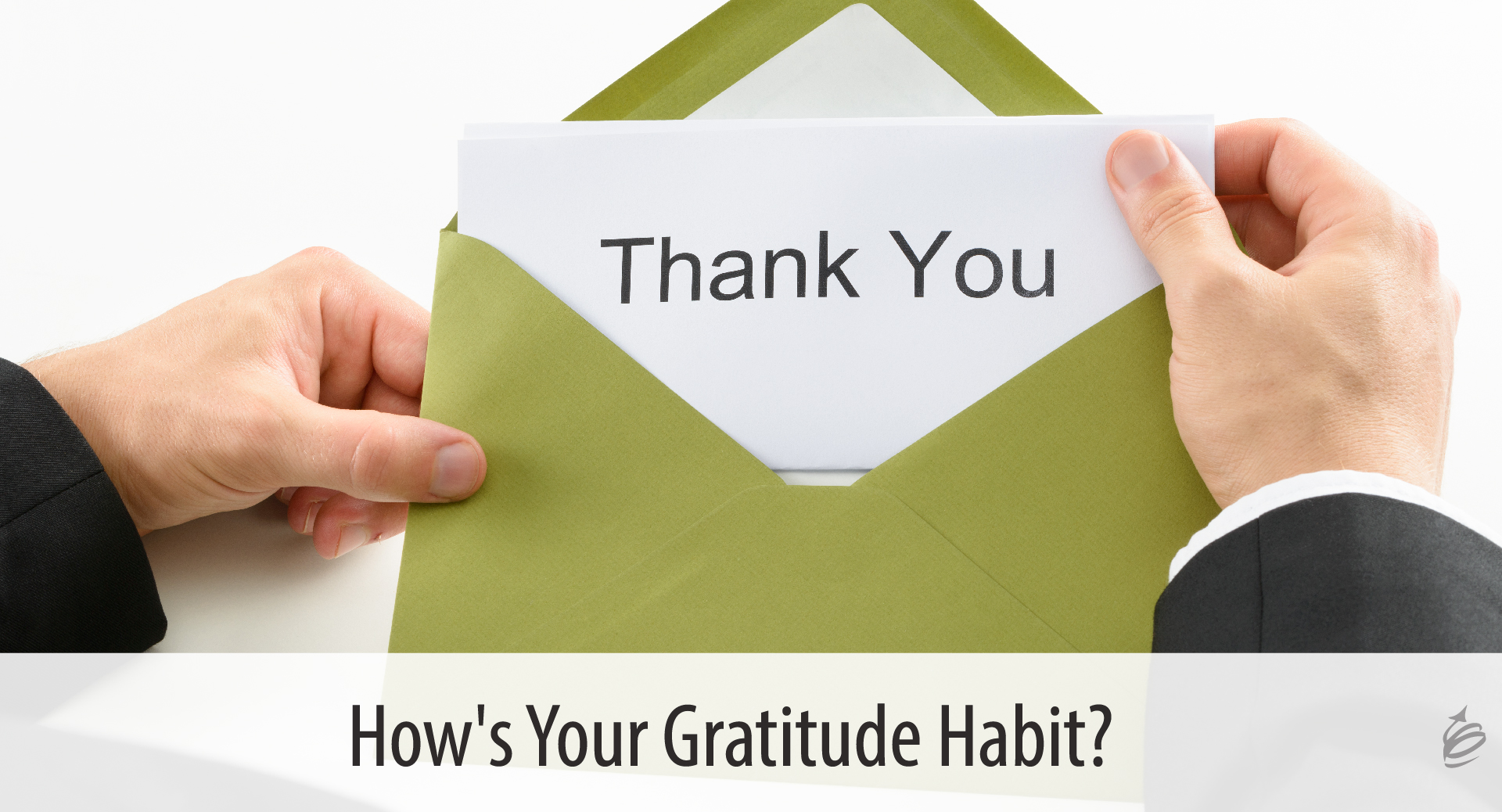 We all have hundreds of habits, big and small. Some that serve us, and others that don't. Let me ask you this: How's your gratitude habit? Do you even have a habit of gratitude?
The power of habits comes in the fact that we do them without conscious thought. The habit doesn't care if it is helpful or harmful, it just points us to act, or think, or respond based on the situation. Since habits work subconsciously, if we want to change them, we must take conscious effort.
Building our habit of gratitude is a major reason why we've created the Remarkable Gratitude Challenge.
We need to create a new pattern of practice. A shift in our mindsets, skillsets, and habitsets so that we become more consistently and intuitively grateful each day. When we do this, we will benefit, and through us, so will those around us. A habit of gratitude can, we believe, change the world for the better, one person at a time.
The Remarkable Gratitude Challenge
During the Remarkable Gratitude Challenge, we will work together for 60 days to create and enhance our mindset, learn some skills (though you really already know how to be grateful). Through these easy and joyful efforts, you will strengthen your habit of gratitude.
We'll do it through daily prompts, weekly challenges and Facebook Lives, and monthly mini-webinars. The live events will be an opportunity to share our wins and help keep us accountable, as well as learn together. You'll also get printable monthly calendars (with the daily challenges and prompts) as well as journal pages for notes and ideas.
Gratitude is a choice – one we make every day. We've created this Challenge to help us make this choice more consistently and automatically and would love for you to come along with us. Our dream is that everyone that joins us will invite someone else to join as well – and together we will change our worlds and the world around us too.
We will start November 16, but you can join anytime during this challenge. We hope you will choose gratitude and choose to build your habit of gratitude.