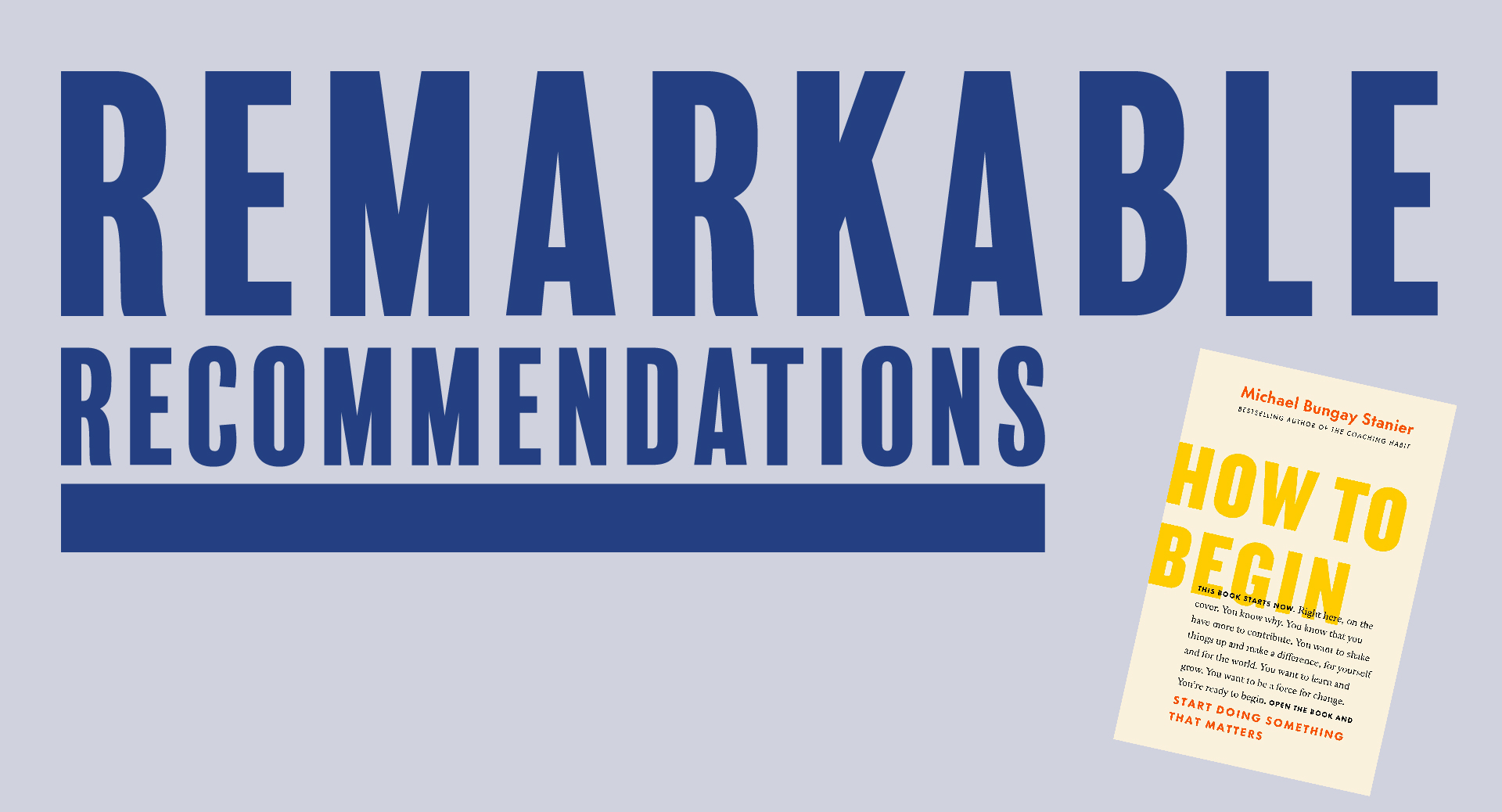 I have many books on my shelves about setting goals and creating purpose. Most of those books spend all their energy on the destination, somehow assuming we know how to begin and map the journey to achieving those goals. If you are like me, at least once in your life you have identified a goal, even an important exciting one, but you didn't ever get started. Wouldn't it be great to have guidance on how to begin?
When I look at the cover of this book, How to Begin by Michael Bungay Stanier, I immediately find three reasons I know it will be an excellent read:
The title. As I have already said, most of us need help at effectively getting started.
The author. Since I know Michael and his work, I know it will be thought provoking, well-written, and fun (it is all of those things).
The cover itself. The book starts on the cover. Half of the cover is the text that starts the book. Talk about practicing what you preach.
Once you get past the cover, this book delivers.
There are three major parts of the book, they outline the steps and big idea of getting started in achieving goals:
Set a Worthy Goal – Not just setting any goal but a worthy (defined as thrilling, important, and daunting) one. His advice here goes beyond the advice typically offered and is far more realistic and helpful to everyone.
Commit – Making sure goal is important and worthy enough for you to be committed
Cross the Threshold – Actually taking the first steps. His practical advice here is crucial to this book's (and your) success in achieving goals.
The book offers examples (both personal to Michael and from others), specific tactics and worksheets (all of which you can download for ease of use), and a huge dose of humor to keep us as readers engaged.
I had the chance to see and read the book before it was released – and as of this writing it has been on the market less than a week. I can tell you this: this will be one of the most important books you read this year, and a book talked about for many years. While I know Michael hopes all of that is true, what he and I both want most from you is to apply his ideas to achieving your goals.